10 TWITTER MOMENTS: HALSEY SNAPS AS POISON IVY
Hello, everyone, and welcome to the latest edition of We Are: The Guard's 10 Twitter Moments on this spookiest of Wednesdays! That's right, while most of you who're reading this are likely getting ready to go trick-or-treating with friends, I'm busy doing what I do best every Halloween: Creeping on my faves on social media for the greatest costumes and top party gossip all the while eating my body weight in candy corn. Before you head off to put the finishing touches to your Piggy Smallz outfit, then, why not join me in checking out the following 280-character highlights from Halsey, G-Eazy, Nicki Minaj, Shawn Mendes, Kanye West, and lots more?!
-
HALSEY SNAPS AS POISON IVY
Halsey Presents: Gotham City party time... pic.twitter.com/VD0SeRUVv6

— h (@halsey) October 27, 2018
I just peed my pants a little. Harley Quinn was a hard one to beat, but Halsey is officially SNAPPING in this Poison Ivy Halloween outfit. We stan a Gotham City Siren. Oh, and can we also take a moment to appreciate how gorgeous she looks with red hair?! G-Eazy must be crying right now...
G-EAZY IS KILLING IT AS TWO-FACE
Harvey Dent / 2 Face pic.twitter.com/jS9jf0jae8

— G-Eazy (@G_Eazy) October 28, 2018
...okay, apparently not. It seems that G-Eazy is too busy killing it as Batman supervillain Two-Face to think about Halsey. And as much as I'm team Ashley Nicolette Frangipane through and through, even I can't deny that G-Eazy looks fire right here. That make-up is on POINT!
FINNEAS AND SMASH MOUTH IS THE MOST UNLIKELY FRIENDSHIP OF 2018
Someone please explain this to me https://t.co/McHNmtpfZZ

— FINNEAS (@FinneasOConnell) October 26, 2018
You know that you've made it when you're getting a shout-out from Smash Mouth. That doesn't make this whole situation any less confusing or WTF?! for me, but then again, I ain't the sharpest tool in the shed... Sorry, I had to! Anyways, bring on the FINNEAS and Smash Mouth collab!
NICKI MINAJ CALLS A TRUCE WITH CARDI B
Ok you guys, let's focus on positive things only from here on out. We're all so blessed. I know this stuff is entertaining & funny to a lot of people but I won't be discussing this nonsense anymore. Thank you for the support & encouragement year after year. Love you.

— QUEEN (@NICKIMINAJ) October 30, 2018
Does this mean that the Nicki Minaj and Cardi B beef is FINALLY over?! I hope so because I'm frankly EXHAUSTED from trying to keep up with their back-and-forth on social media. The sooner that Nicki returns to tweeting about Stormi Webster and Cardi returns to tweeting about her and Offset's sex life, the better.
SHAWN MENDES CAN'T STOP WATCHING SCREAM
Ive watched Scream 15 times today.

— Shawn Mendes (@ShawnMendes) October 28, 2018
RELATABLE HALLOWEEN MOOD.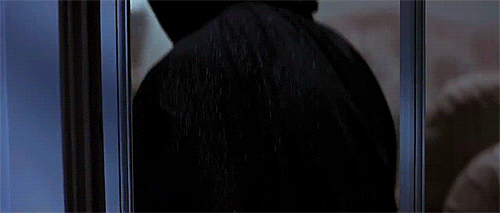 KANYE WEST SEES THE LIGHT...OR DOES HE?!
My eyes are now wide open and now realize I've been used to spread messages I don't believe in. I am distancing myself from politics and completely focusing on being creative !!!

— ye (@kanyewest) October 30, 2018
As much as I want to believe that Kanye West has finally seen the light and cut all ties with MAGA, I can't shake off the theory that it was Kris Jenner who wrote this tweet after successfully hacking into Ye's Twitter account. It's not like Kanye has the most secure passwords in the world. Plus we all know the lengths that the Momager will go to to save the Kardashian brand...
LPX REVEALS THE WAY TO HER HEART
there's really nothing better than giving or receiving a custom mixtape (unfortunately now technically playlists, but still...). Truly an arrow straight to or from my heart

— Lizzy Plapinger (@IAMLPX) October 29, 2018
Right, LPX?! Call me old-fashioned, but I genuinely don't think that there's a more romantic way to show your love for someone than by gifting them a custom mixtape (preferably on cassette). To quote Rob Gordon in High Fidelity: "The making of a good compilation tape is a very subtle art. Many dos and don'ts. First of all, you're using someone else's poetry to express how you feel. This is a delicate thing."
WIZ KHALIFA WANTS GIRLS TO STOP STEALING HIS CHARGERS
GIRLS THINK EVERY CHARGER CABLE BELONGS TO THEM

— Wiz Khalifa (@wizkhalifa) October 25, 2018
Do any other girls feel personally attacked by this tweet?! LOL! For real, though, as someone who's argued with her boyfriend more than she cares to admit over stolen chargers, all I can say is that these personalized decals right here are a GAME CHANGER! Feel free to thank me later :).
BRONZE AVERY STUNS AS VELVET ELVIS
Velvet Elvis pic.twitter.com/HzwTG2eQo7

— ʙʀᴏɴᴢᴇ ᴀᴠᴇʀʏ (@bronzeavery) October 28, 2018
UGH! Flawless, much?! Bronze Avery hands down wins Halloween with this stunning Velvet Elvis ensemble. From the tiny sunglasses to the glass of wine, everything about this photo is serving lewks. 10/10 a moment. P.S. Did I mention that Bronze has new music coming out this week?! My body is ready!
FRND IS HILARIOUS AS E.T.
FRND phone home pic.twitter.com/LxHuDDCT75

— FRND (@FRND) October 27, 2018
Closing out with what has to be my personal favorite Halloween costume of 2018 from We Are: The Guard regular FRND. This recreation of the infamous flying bicycle scene from Steven Spielberg's E.T. the Extra-Terrestrial is nothing short of hilarious and ingenious. That laundry basket is killing me, hahahahaha.
-
Don't forget to follow We Are: The Guard on Twitter for lots more 280-character goodness! Happy Halloween, everyone! x
Jess Grant is a frustrated writer hailing from London, England. When she isn't tasked with disentangling her thoughts from her brain and putting them on paper, Jess can generally be found listening to The Beatles, or cooking vegetarian food.