10 TWITTER MOMENTS: JUSTIN BIEBER CHALLENGES TOM CRUISE TO A UFC CAGE FIGHT
There are quite simply not enough "WTFs" in the world to describe what went down on Twitter this week. And, yes, I'm talking about Justin Bieber challenging Tom Cruise to a UFC cage fight. Celebrities and their accompanying social media accounts just keep getting more and more bizarre this 2019, and, honestly?! I'm here for it! On that note, let's check out what other weird and wonderful happenings occurred over the last seven days with the latest edition of We Are: The Guard's 10 Twitter Moments, featuring Mariah Carey, Miley Cyrus, Cardi B, Kid Cudi, Halsey, and beyond.
-
JUSTIN BIEBER CHALLENGES TOM CRUISE TO A UFC CAGE FIGHT
I wanna challenge Tom Cruise to fight in the octagon. Tom if you dont take this fight your scared and you will never live it down. Who is willing to put on the fight? @danawhite ?

— Justin Bieber (@justinbieber) June 10, 2019
Well, here we have it. The most "WTF" tweet of 2019. Justin Bieber challenging Tom Cruise – as in Mission: Impossible, Scientology, jumped-on-Opera's-couch Tom Cruise – to fight him in the Octagon. At the time of writing, nobody has a goddamn clue why Biebs felt the need to tweet such a thing (am I the only one who's secretly holding out hope that it's an #ad for a new season of Celebrity Deathmatch?!), but the team and I will be sure to update you as soon as this story develops.
MARIAH CAREY SHARES A THROWBACK VIDEO FROM "TWO YEARS AGO"
I'll never forget this moment. On this day two years ago pic.twitter.com/0I4PvYz5sg

— Mariah Carey (@MariahCarey) June 5, 2019
Mariah Carey's flat-out refusal to acknowledge the shifting sands of time is such a mood. Fergie could definitely learn a thing or two from this footage of Mimi performing "America the Beautiful" at the NBA Finals in 1990. That LBD is everything. Can we also talk about that note that she hits at the 1:32 mark?! Uh-mazing!
CYN IS THE CUTEST THING EVER
when you hear your song on the radio for the very first time  pic.twitter.com/ceUDGlYYvS

— CYN (@cynthialovely) June 7, 2019
Not to exaggerate, but I'm pretty sure that this video of Cyn reacting to hearing "Holy Roller" on the radio for the very first time is the cutest thing that I've ever seen in my life. Like, even cuter than that video of that kitten sneezing that I watched that one time. I'M SUCH A PROUD STAN
Had to take a lil jog pic.twitter.com/nSa7KTpkRE

— CYN (@cynthialovely) 7 June 2019
LIL NAS X IS OUR ONLY HOPE
when i said "i got the horses in the back" it was in reference to reversing the ongoing climate change, water pollution, and catastrophic political climate we are witnessing in these trying times.

— nope (@LilNasX) June 8, 2019
Human civilization is quite literally on the brink of collapse and it's becoming increasingly clear that there's only one person who can save us from almost certain death: Keanu Reeves! Erm, sorry, I mean – Lil Nas X! Can we just put this kid in the White House, already?!
LEAVE ELOHIM ALONE!
someone tried to hit me with a water bottle while I was on stage in New York. I've done a lot of shows. I didn't notice cause I can't see lames. can't imagine being that weird of a person or ever having a fan that would do that to someone.
only headline tours from here on out.

— ELHIMBRAINDEAD (@elohimmusic) June 7, 2019
I must protect Elohim at all costs! No, really – what kind of peasant would disrespect my queen like this?! Let me at them!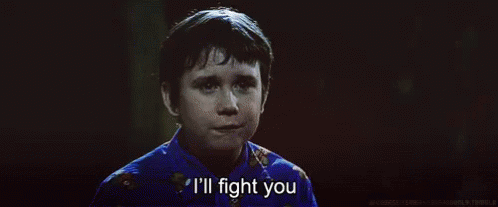 P.S. For the record, Elohim still rocked her set.
HAPPY ANNIVERSARY, MILEY CYRUS AND LIAM HEMSWORTH!
Started diggin you in 2009 @LiamHemsworth
Shit got deep  Happy anniversary. pic.twitter.com/iFxBCzEO80

— Miley Ray Cyrus (@MileyCyrus) June 11, 2019
I LOVE MY PARENTS! They've been through a LOT over the last decade, but it's clear that Miley Cyrus and Liam Hemsworth are stronger than ever as they celebrate their 10-year anniversary together this 2019. "Relationship goals" doesn't even cover it!
CARDI B CELEBRATES KULTURE TURNING 11 MONTHS OLD
My baby 11 months and I can't handle it what's wrong with me ? I been emotional all day I'm fine,I'm fine ,I'm fine .Im madly ,overly in love with my child Thanks @OffsetYRN . pic.twitter.com/mLuvrsmrDG

— iamcardib (@iamcardib) June 11, 2019
Cardi B likes to act tough, but we all know that she's a big softy at heart. The "Press" rapper is nothing short of OBSESSED with her 11-month-old daughter, Kulture, and it's really not hard to see why! Just look at that lidl face!
LEWIS CAPALDI MAKES HIS US TV DEBUT
performed on  TV for the first time last night and as you'd expect boners across the nation are now at an all time critical high  @colbertlateshow pic.twitter.com/1D1062KvuO

— Lewis Calamari (@LewisCapaldi) June 6, 2019
It seems that Lewis Capaldi's career isn't the only thing that's on the rise before our very eyes *wink, wink, nudge, nudge*! Jokes aside, We Are: The Guard is so excited by all that the Scottish balladeer has achieved over the last few months since the release of "Someone You Loved." Here's to his long-continued success!
when i lie on my death bed reflecting on my life, one moment will stand out amongst all the others as the single most important...

that moment is being cradled in the arms of all three members of the @jonasbrothers simultaneously xo pic.twitter.com/1VFoV30XKz

— Lewis Calamari (@LewisCapaldi) June 8, 2019
KID CUDI WANTS A DRAG MAKEOVER
Ok so i saw Antoni from queer eye get a drag make over and i want one too. Would i look bad in drag? Hahaha thoughts? I wanna feel fabulous man!!

— The Chosen One (@KidCudi) June 5, 2019
I have three favorite things in life: Kid Cudi, Queer Eye, and RuPaul's Drag Race. The thought of all of these coming together is enough to make my heart explode with happiness. Just a word of warning to whoever does Cudder's drag makeover: DON'T fuck it up!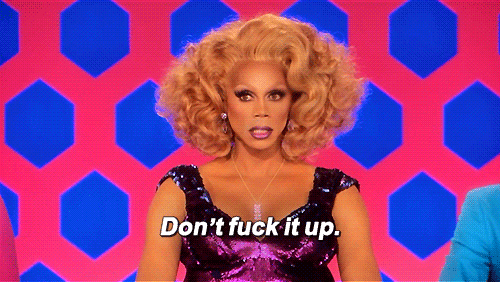 HALSEY AND YUNGBLUD. THAT'S IT. THAT'S THE TITLE
Who Is the Boyfriend and Who Is the Girlfriend? 99% of People Get This Wrong pic.twitter.com/qD2iQk2jxY

— h (@halsey) June 10, 2019
We have no choice but to stan Halsey and YUNGBLUD. The young couple are the stuff of gender-defying dreams. And while I may not be able to tell you who's the boyfriend and who's the girlfriend in this pic, one thing that I can say is that I'm more than happy to be their side chick.
the modern way. https://t.co/zv9rb36Upa

— YUNGBLUD (@yungblud) June 10, 2019
-
Until next week, crazy kids, don't forget to follow We Are: The Guard on Twitter for more! x
Jess Grant is a frustrated writer hailing from London, England. When she isn't tasked with disentangling her thoughts from her brain and putting them on paper, Jess can generally be found listening to The Beatles, or cooking vegetarian food.