10 TWITTER MOMENTS: KANYE WEST GOES IN ON DRAKE
Quiet week on Twitter, wasn't it?!
LOL.
I thought that celebrities would make my job easy and be too busy preparing for Christmas to tweet all that much this holiday season, but it seems that I thought very, very wrong.
It turns out that the rich and famous are spending the lead-up to December 25th just like the rest of us: Sat behind their computer and cell phone screens, participating in all kinds of beef and drama online.
Keeping on top of everything that happened on social media over the last seven days was no simple task, however. This is why We Are: The Guard is here to help you break it down into bite-size chunks this Wednesday in the form of the latest edition of 10 Twitter Moments.
Strong coffee at the ready, then, as it's time to check out the following 280-character highlights from Kanye West, Nicki Minaj, Offset, The 1975's Matty Healy, Lady Gaga, and more.
-
KANYE WEST GOES IN ON DRAKE
This proves shit faker than wrestling pic.twitter.com/E9wzNycJna

— ye (@kanyewest) 13 December 2018
The tweet where it all began.
Unless you live in a cave (something that I very much doubt, what considering that you have access to Wi-Fi), then you'll know that it was the Kanye West and Drake beef that was dominating social media over the last seven days (I say "beef," but let's be honest – it was basically just Kanye tweeting into the abyss).
Twitter was fast to respond with a wave of jokes, memes, and even a debate about mental health.
Most important, though, was this obligatory tweet from former Nickelodeon actor Drake Bell, whose continued relevancy seems to depend entirely on his titular proximity to the Scorpion rapper:
@kanyewest I'm sorry

— Drake Bell (@DrakeBell) 14 December 2018
NICKI MINAJ SAYS "LOVE IS AN ACTION"
We can be so insensitive. God bless Kanye & Pete. Being flippant about mental illness speaks more about you than them. Stop saying the word love & live it. Love is an action.

— QUEEN (@NICKIMINAJ) December 15, 2018
Following on from Kanye West's aforementioned tweetstorm and Pete Davidson's troubling Instagram post on Saturday, Nicki Minaj took to Twitter over the weekend to remind us of the importance of loving and supporting those who are struggling and going through hard times.
Somewhat rich coming from a person who's actively engaging in a Cold War with the recently separated Cardi B, but every bit of positivity helps.
As for Pete, at least we can rest assured that his brother from another mother, Machine Gun Kelly, has got his back:
im in the plane now on the way to see Pete. gonna make sure he's good, i promise. can't have my boy in the darkness like that.

— colson (@machinegunkelly) December 15, 2018
GRIMES WANTS HER BANGS BACK
Overwhelmed with the desire to cut bangs again GOD somebody stop me

— ༺GRIMES༻ (@Grimezsz) December 13, 2018
Grimes takes time out from spreading slapping Nine Inch Nails-referencing AI propaganda to tweet about her irrepressible urge to cut in bangs.
As someone who's spent more years than she cares to admit growing out her shitty attempt at Bettie Bangs, all I can say is: "DON'T DO IT!"
Plus, oh hai, Brie Larson:
Life: a perpetual cycle of cutting bangs and then growing them out ♻️

— Brie Larson (@brielarson) December 14, 2018
LEWIS CAPALDI HAS LOST HIS IPHONE
Lost my phone the other night and despite my best efforts, my attempt to acquire a replacement from @ThreeUK by flexing my celeb muscles has fallen through. Nisha you were a tremendous help and i'll be eternally grateful for your service. Your move @AppleSupport #GetLewisAnIphone pic.twitter.com/fwAH3y34a7

— Lewis Capaldi (@LewisCapaldi) December 18, 2018
There are downsides to fame, like being chased by paparazzi while trying to eat out with friends, and then there are upsides to fame, like being able to use your celebrity status to blag a free iPhone.
Okay, so – it doesn't look like Scottish singer-songwriter and overall funny guy Lewis Capaldi was actually that successful in getting a freebie this time around, but this tweet nonetheless made me laugh.
TIERRA WHACK LETS MUSIC DO THE TALKING
Sometimes I can't express how I feel verbally so I gotta send my friends music to let em know!

— Tierra Whack (@TierraWhack) December 18, 2018
This is way too relatable.
As the quote goes: "Where words fail, music speaks."
It probably also explains why I love Tierra Whack so very much, as her music basically covers every color and shade on the emotional spectrum.
No, really – have you LISTENED to Whack World?
OFFSET ON HOW TO NOT WIN A WOMAN BACK
All of my wrongs have been made public, i figure It's only right that my apologies are made public too. A nigga was just trying .....thank god I ain't got no balloons sheeesh

— OFFSET (@OffsetYRN) 16 December 2018
Offset obviously really wants to win Cardi B back, and that's adorable and all, but I don't think that crashing her set at Rolling Loud is exactly the way to go about it.
She's busy making history as the festival's first female headliner, and you want to turn this about you?!
Go off.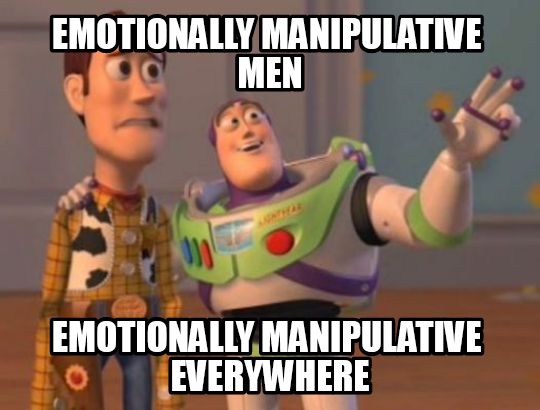 THE 1975'S MATTY HEALY WANTS FREE SHIT
Hey @NintendoUK love you guys - I gave a shoutout to the switch in one of my new songs so can I have some Zelda stuff?? Please would really love that thnx!! #free

— matty (@Truman_Black) December 13, 2018
The success of A Brief Inquiry Into Online Relationships has clearly gone to Matty Healy's head, as he's now using his fame to demand free Zelda shit over Twitter.
Nintendo is having none of it, though, as we can see from this brutal reply posted by the gaming company (I mean it – how much longer do we have to wait for The 1975 to play this song live?!):
Play Antichrist live then we'll talk

— Nintendo UK (@NintendoUK) 14 December 2018
DENAI MOORE HATES YOUR CRANBERRY SAUCE
statement to chain restaurants during this festive season:
cranberry sauce just doesn't belong in everything!

— Denai Moore (@DenaiMoore) 17 December 2018
Thank you for coming to Denai Moore's TED Talk.
For real, though, I'm glad that I'm not the only person who hates how restaurants insist on pouring cranberry sauce on EVERYTHING during the holiday season.
Turkey?! Here, have some cranberry sauce with that.
Stuffing?! Here, have some cranberry sauce with that.
Chocolate yule log?! *Hysterical voice* HERE, HAVE SOME CRANBERRY SAUCE WITH THAT.
MITSKI RESPONDS TO HER HATERS
I've received a lil too much attention for ppl's liking lately! as w all art, I'd love if u got something out of mine, but if u didn't that's ok, it's not for u. I'm grateful either way for this job, I'll keep working to earn the lucky position I'm in, i don't take it for granted

— mitski (@mitskileaks) December 17, 2018
It's a sad fact of life that there are people out there who will actively go out of their way to ruin things for others who are doing well for themselves, but Mitski always remains a picture of elegance even in the face of her haters.
Plus, I'm here for Best Album of 2018 Queens supporting Best Album of 2018 Queens:
people love to hate on others when they're at the top - try not to focus on the hate

— soccer mommy (@sopharela) December 17, 2018
LADY GAGA'S ENIGMA REHEARSALS ARE A MOOD
#Enigma #GagaVegas pic.twitter.com/XTVuFAyfv7

— Lady Gaga (@ladygaga) December 14, 2018
My bank account: Do you really plan on blowing my entire contents on Lady Gaga Enigma tickets?!
Me: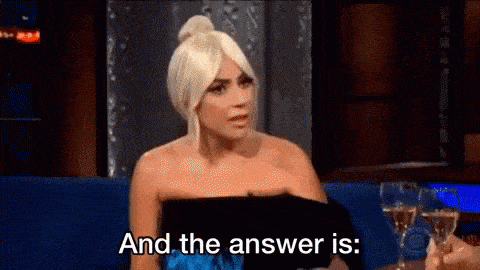 -
Follow We Are: The Guard on Twitter for more 280-character highlights! x
Jess Grant is a frustrated writer hailing from London, England. When she isn't tasked with disentangling her thoughts from her brain and putting them on paper, Jess can generally be found listening to The Beatles, or cooking vegetarian food.