10 TWITTER MOMENTS: KELSY KARTER GOT A HARRY STYLES TATTOO...ON HER FACE
Most of the time, celebs seem just like us. They do laundry. They go grocery shopping. They take out the garbage. But other times, they go and get Harry Styles tattooed on the side of their faces. And it's then that we remember: Celebs are nothing like us. But it's all good as, thanks to social media like Twitter and Instagram, we're able to forget about our mundane nine-to-five existences and live vicariously through the eyes of the rich and famous wherever we can locate an Internet connection. Grab whatever stable Wi-Fi that you can, then, as it's time to find out what our faves have been up to this week in another edition of We Are: The Guard's 10 Twitter Moments, featuring Kelsy Karter, Pusha T, Miley Cyrus, and more.
-
KELSY KARTER GOT A HARRY STYLES TATTOO...ON HER FACE
mama, look what i made me do pic.twitter.com/P5HdUWtQUK

— Kelsy Karter (@KelsyKarter) January 27, 2019
And here's me thinking that Justin Bieber got the most controversial face tattoo of 2019! I always sensed that Kelsy Karter was a Harry Styles fan, but WOAH!!! Still, if there's one thing that I've learned from listening to Kelsy's music, it's that she's a rebel, so this all is massively on-brand, tbh (that, or a genius publicity stunt).
i want this kind of love https://t.co/hPAgFikMPD

— gabriel black (@sbgabrielblack) January 29, 2019
JOHN LEGEND TOOK SWIMMING LESSONS
I can't really swim. Today I took my first swim lesson since I was like 5. My dad learned in his 60's so I feel like I'm ahead of schedule.

— John Legend (@johnlegend) January 28, 2019
But... But... But what about the "My head's underwater, but I'm breathing fine" lyric in "All of Me," John?! Was that a complete LIE?! I DON'T KNOW WHAT'S REAL AND WHAT'S NOT ANYMORE! Valentine's Day is canceled :(.
IS PUSHA T ABOUT TO DROP ANOTHER DRAKE DISS TRACK?!
You tried, you failed...I'm hearing you wanna try again, this time I'm not gonna play with you, any of you.

— King Push (@PUSHA_T) 23 January 2019
Hold up, hold up, HOLD UPPP!!! Is Pusha T about to drop another "The Story of Adidon"-style diss track on Drake's unsuspecting ass?! Because that's certainly the vibe that I'm getting from this mysterious subtweet by King Push *insert shifty eyes emoji here*! Brb, going to grab some popcorn and enjoy the show!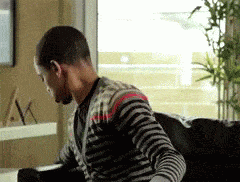 LIZZO GOT CONGRATULATED BY MISSY ELLIOTT ON HER ELLEN PERFORMANCE AND OMG
BIG GRRRLS ON NATIONAL TV‍♀️

THANK YOU @theellenshow !

THANK YOU TEAM LIZZO !

THANK YOU, YOU ! pic.twitter.com/iUO7LGeg3p

— |L I Z Z O| (@lizzo) January 29, 2019
You better sang lizzzzzzzo! Come through one time 4 da thick galslt;/p>— Missy Elliott (@MissyElliott) January 29, 2019
WHERE IS THE COLLAB?!

WEEZER AND TLC ARE A 90S DREAM
Hope you want our number https://t.co/VE1UNi38Br

— weezer (@Weezer) 24 January 2019
Weezer's cover of "No Scrubs" is the best thing to happen to the Internet...since...erm...Weezer's cover of "Africa"...and it seems that TLC's Chilli agrees with me! Did anyone else's inner 90s kid full-on explode reading this?! LOL! Now if only TLC could return the favor and cover "Buddy Holly..." #AGirlCanDream
KEHLANI HAD A BABY SHOWER
all for you Adeya Nomi. pic.twitter.com/8JgMbnNZoB

— Kehlani (@Kehlani) January 28, 2019
I'm pretty sure that I'm more emotionally invested in Kehlani's pregnancy than I'll ever be in my own. These baby shower photos are everything and the expectant mother looks positively GLOWING (pregnancy hormones ftw). Plus, you just know that SZA and Syd are going to be the BEST!!! AUNTIES!!! EVER!!! to Adeya <3. Brb, I need a moment...

CARDI B WANTS TO DELIVER THE SOTU REBUTTAL
‍♀️why not ...I get straight to the point .Government shutdown over https://t.co/HwcNU5LEqy

— iamcardib (@iamcardib) 25 January 2019
We try to stay away from politics here We Are: The Guard, but there's no denying that Cardi B's no-bullshit approach to recent events has been totally refreshing. And since Cardi B is basically the Democratic presidential frontrunner these days, I don't see why she shouldn't deliver the SOTU rebuttal. I mean, can you imagine it?! "My fellow Americans: WHAT'S POPPIN'?!?!?"
THIS VIDEO OF MILEY CYRUS SINGING ALONG TO LINDSAY LOHAN'S "RUMORS" IS ICONIC
.@lindsaylohan pic.twitter.com/QTjY5EHnUf

— Miley Ray Cyrus (@MileyCyrus) 29 January 2019
Love you so much!!!! Beautiful girl!

— Lindsay Lohan (@lindsaylohan) 29 January 2019
WE STAN DISNEY LEGENDS SUPPORTING DISNEY LEGENDS!

BRANDYN BURNETTE IS EMAN8ING
I love it when people ask me "what happened to Brandyn Burnette"

— EMAN8 (@Eman8) January 29, 2019
*Taylor Swift voice* "I'm sorry, the old Brandyn Burnette can't come to the phone right now." Haaa. Jokes aside, it genuinely feels like Brandyn is entering a whole new chapter now that he's changed his name. He's grown up, he's fallen in love (<333), and he's about to show a completely different side to himself as EMAN8. The only question is: Are you as excited as I am?!?
JAMES BLAKE IS #1...ON THE UK CASSETTE CHARTS
Finally, UK #1. I don't care if it's in the cassette charts. pic.twitter.com/gs4ALo4L9W

— James Blake (@jamesblake) January 27, 2019
Get out your party hats as James Blake's Assume Form is #1 on the...erm...UK cassette charts, baby!!! Yup, apparently they still sell enough cassettes in Britain for them to dedicate an entire Top 40 to the things! The more you know! P.S. Who are the sad boys now, Pitchfork?!?
I *think* they might still be a bit upset that I called them out for their toxic masculinity. https://t.co/jlnvVF7z0h

— James Blake (@jamesblake) January 23, 2019
-
Until we meet again, why not follow We Are: The Guard on Twitter for more?! x
Jess Grant is a frustrated writer hailing from London, England. When she isn't tasked with disentangling her thoughts from her brain and putting them on paper, Jess can generally be found listening to The Beatles, or cooking vegetarian food.