10 TWITTER MOMENTS: LIL NAS X BREAKS THE BILLBOARD RECORD
Hello, everyone, and welcome to the latest edition of We Are: The Guard's 10 Twitter Moments! I'm pleased to say that the #AgeChallenge died a death even quicker than the #BottleCapChallenge, so you won't find any wrinkly buttfaces in this column this week! What you will find, however, are a number of insightful, humorous, and, in the case of a certain Cardi B, plain freaking gross tweets from our favorite musical celebrities, so without further ado! Let's get going with the following 280-character highlights from Lil Nas X, Solange, Justin Bieber, and plenty more!
-
LIL NAS X BREAKS THE BILLBOARD RECORD
wow man last year i was sleeping on my sisters floor, had no money, struggling to get plays on my music, suffering from daily headaches, now i'm gay.

— nope (@LilNasX) July 28, 2019
HE DID IT! 104,350 remixes, 12,534 cowboy hats, and 1,532 questionable outfit choices later (these are the actual figures), Lil Nas X has finally beat the Billboard record for the longest-running #1 with "Old Town Road!" And let's not forget that he came out in the middle of this wild ride! WE HAVE NO CHOICE BUT TO STAN!
MARIAH CAREY PASSES THE TORCH TO LIL NAS X
Sending love & congrats to @LilNasX on breaking one of the longest running records in music history! We've been blessed to hold this record with a song that means a great deal to @BoyzIIMen and myself and has touched so many. Keep living your best life! pic.twitter.com/3YorLCg3lx

— Mariah Carey (@MariahCarey) July 30, 2019
Mariah Carey is a classy legend! No, really, Lil Nas X may have stolen her Billboard record, but it's Mimi who's stolen our hearts with this tweet. Can we also take a moment to appreciate the Photoshop artistry on display here?
CARDI B IS GROSS
I wish I can chew on my toenails but I ain't that flexible nomore .They look really tasty

— iamcardib (@iamcardib) July 25, 2019
EURGH! I appreciate that Cardi B prides herself on being real with her fans and all, but this is the definition of TMI!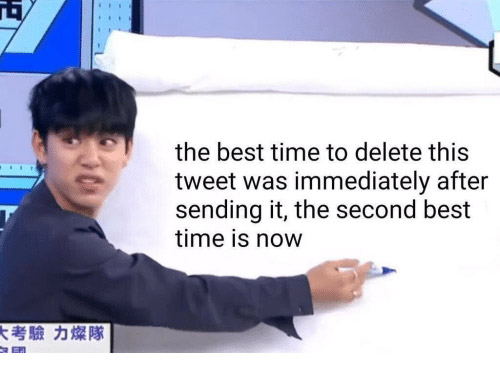 PAPA ROACH TROLL TRUMP
CUT MY LIFE INTO PIECES, THIS IS MY LAST RESORT https://t.co/AJI0fDRovw

— Papa Roach (@paparoach) 29 July 2019
If you'd have told me in 1999 that, in 20 years, it'd be Papa Roach and Smash Mouth leading the war against the dark forces in this country, I'd have never have believed you. But, HERE WE ARE!
MEGAN THEE STALLION AND RICO NASTY: NAME A MORE ICONIC DUO
My girl @Rico_nastyy pic.twitter.com/G4Oy5wKWaS

— HOT GIRL MEG (@theestallion) 26 July 2019
From Megan's twerking to Rico's awkward dancing, everything about this video is *chef's kiss*. Just one question: WHERE *hand clap* IS *hand clap* THE *hand clap* COLLAB *hand clap*?
MARILYN MANSON VS MAKEUP
I like to get in fights with makeup. Then we make up after. pic.twitter.com/KEBazcfW5c

— Marilyn Manson (@marilynmanson) July 30, 2019
TIL: Marilyn Manson has a Twitter and also takes makeup inspiration from Lady Gaga circa ARTPOP. THE MORE YOU KNOW!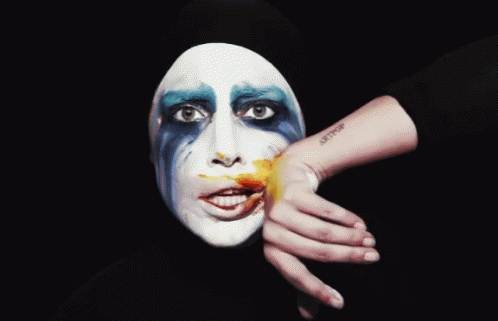 SOLANGE REACTS TO JEOPARDY! QUESTION
lmaoooooo pic.twitter.com/JBf3K7Vbld

— solange knowles (@solangeknowles) 25 July 2019
These old white people are in SERIOUS need of Jesus! I mean it, can you imagine living your whole life without ever having heard the opus and masterpiece that is When I Get Home? THE DISRESPECT!
JOE JONAS GETS A TATTOO IN MEMORY OF HIS DOG
R.I.P. my little angel. pic.twitter.com/HbIoD7dJ8e

— J O E J O N A S (@joejonas) July 29, 2019
I'M NOT CRYING, YOU'RE CRYING! RIP Waldo Picasso :(.
JUSTIN BIEBER IS BORING
Long day. Gonna relax and watch a movie.

— Justin Bieber (@justinbieber) July 25, 2019
Okay, so, you're really telling me that this is the most interesting thing that Justin Bieber, one of the richest and most famous men on the planet, has to tweet about on a Wednesday evening? Like, at least post a picture of Hailey Baldwin or screenshot some Tool lyrics or something!
LIZZO PRESENTS FAT GIRL FALL
FAT GIRL FALL BEGINS SEPT 1ST pic.twitter.com/OpvDzbqqGS

— |L I Z Z O| (@lizzo) July 28, 2019
FAT GIRL FALL FOR LIFE! Seriously, give me Pumpkin Spice Lattes and candy apples over beach body ready ANY DAY!
-
Until next week, follow We Are: The Guard on Twitter for plenty more! x
Jess Grant is a frustrated writer hailing from London, England. When she isn't tasked with disentangling her thoughts from her brain and putting them on paper, Jess can generally be found listening to The Beatles, or cooking vegetarian food.