10 TWITTER MOMENTS: LIL NAS X IS FINALLY BACK FROM MATERNITY LEAVE
Photo by Lil Nas X
Spring is here, but if you think that means the team and I are finally putting our phones down and heading out into The Great Outdoors™, think again! Twitter is life, especially now Lil Nas X is back on the bird app! That isn't all that's been happening on social media over the last seven days, however, as we're about to find out in the latest edition of We Are: The Guard's 10 Twitter Moments, featuring Jack Harlow, Mariah Carey, Lenny Kravitz, and plenty of other favorites!
-
LIL NAS X IS FINALLY BACK FROM MATERNITY LEAVE
why are people surprised i've been away for so long? have y'all really never heard of maternity leave?

— MONTERO (@LilNasX) March 16, 2022
WAKE UP, BABE! NEW LIL NAS X TWEET! I'm not going to lie, Twitter quite frankly hasn't been the same since the "Call Me by Your Name" rapper left the bird app in December. I'm happy to hear he's been spending some quality time with his newborn baby, though! Or should I say newborn butt? LMAO! I've missed him so much!
ok i'll be honest i haven't been posting online because i gotta bbl

— MONTERO (@LilNasX) March 16, 2022
JACK HARLOW WANTS TO TREAT HIS MILLIONTH FOLLOWER
I got some head for my millionth follower

— Jack Harlow (@jackharlow) March 21, 2022
Everybody reading this realizing they weren't the millionth follower: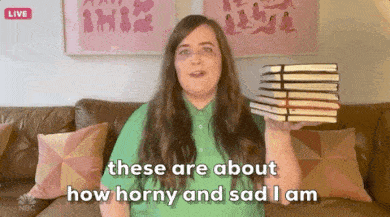 Let me unfollow and follow again pic.twitter.com/gCx5gKhoXN

— Muñeca (@johnalstiger1) March 21, 2022
MARIAH CAREY TEXTS THE WRONG SHAWN MENDES
My cousin Shawn M and I have this silly joke where we tell each other Happy Thanksgiving on St. Patrick's Day @ShawnMendes found out about it today.. sorry Shawn!! pic.twitter.com/BKya5NVtTN

— Mariah Carey (@MariahCarey) March 18, 2022
Mariah Carey accidentally texting Shawn Mendes "Happy Thanksgiving" on, erm, St. Patrick's Day is the kind of random celebrity content I absolutely live for. Of course, this isn't the first time Mariah and Shawn have interacted on social media, which begs the question: Why haven't they collaborated yet? *Insert summoning circle here*
When the wrong Shawn saw a message from you pic.twitter.com/AV9Xx5ZC6m

— Ashley (@alwaysbeourmimi) March 18, 2022
LENNY KRAVITZ HANGS OUT WITH JASON MOMOA
Ride or die. Brothers for life. pic.twitter.com/fZlmo1EskF

— Lenny Kravitz (@LennyKravitz) March 19, 2022
The Kravitzs, Momoas, and Bonets are the definition of family goals. Just a few weeks on from celebrating his daughter, Zoë Kravitz, following her appearance in The Batman, Lenny Kravitz took to Twitter on Sunday to share this cute photo of him hanging out with her stepdad, Jason Momoa. Lisa Bonet is truly out here winning at life, huh?
Lisa Bonet is the most powerful woman alive. Sis, teach us your ways.

— Vanilla Brown (@onmywayalready) March 19, 2022
PUSHA T WRITES A DISS TRACK ABOUT MCDONALD'S
Just dropped a diss track with @Arbys. Grab some popcorn and a Spicy Fish Sandwich. #ArbysSpicyFishDissTrack #ArbysPaidMeButIWouldSayThisAnyway pic.twitter.com/dzTuBlM9Ok

— King Push (@PUSHA_T) March 21, 2022
WTF? Just when I thought Fast Food Twitter couldn't get any more ridiculous, Arby's has only gone and hired Pusha T to write a diss track about McDonald's! It's kind of bothering me how hard this song goes? "A little cube of fish from a clown is basic!" Shots fired, much? McDonald's had better be reaching out to Drake as I type this!
Me making sure Ronnie Mac sees this. pic.twitter.com/lAYZfT5BOx

— Michael Starrbury (@StarrburyMike) March 21, 2022
THE WEEKND MAKES HIS DEBUT IN THE SIMPSONS
dream come true https://t.co/i2JIcQlLY6

— The Weeknd (@theweeknd) March 16, 2022
The Weeknd is officially out here living his best life, huh? Just a few months on from writing and appearing in an episode of American Dad!, Abel Tesfaye is once again returning to the cartoon universe with a cameo in none other than The Simpsons! Perhaps Orion Hughes is going to become a regular face in Springfield!
Thank you Matt !! Let's make Orion Hughes and Bart's friendship a re-occurring thing https://t.co/1Ej1CfjeC3

— The Weeknd (@theweeknd) March 21, 2022
DONALD GLOVER IS COUNTING DOWN TO ATLANTA
'atlanta' season 3 premieres in 1 week.

— donald (@donaldglover) March 18, 2022
Not Atlanta coming along to fill the hole left in our lives by Euphoria?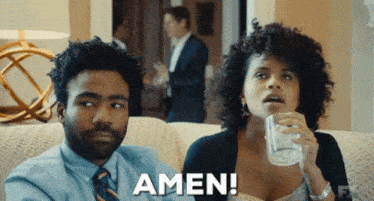 MEGAN THEE STALLION HAS A PAMPER DAY
Spa day pic.twitter.com/D8Ch07krXn

— TINA SNOW (@theestallion) March 19, 2022
Megan Thee Stallion has had a nonstop couple of years, so I'm genuinely happy to see the "Sweetest Pie" rapper taking time out from her busy schedule to treat herself to a much-needed pamper day. Oh, and can we also take a second to discuss how stunning she looks with no makeup? This Hottie is right, Mona Lisa could quite literally never!
Mona Lisa, bitch you're DONE! https://t.co/YeVGJKG1Wj

— TEE SNOW (@PuIIUpLate) March 19, 2022
SZA WANTS US TO STOP LAUGHING OUR ASSES OFF
Normalizing not saying lmao at the end of every sentence to make niggas comfortable. I said that yes . I meant that lol

— SZA (@sza) March 17, 2022
It's the way I feel so very personally attacked by this tweet for me? LMAO! Oops, there I go again! Seriously, though, as someone famous for inserting awkward laughter or asking "Does that make sense?" at the end of pretty much every sentence that comes out of their mouth, this reminder from SZA for sure hit different. *Face-palm*
Lmao .

— SZA (@sza) March 17, 2022
JOJO IS THE BADDEST IN THE GAME
bad n bloated pic.twitter.com/kfoW5deReT

— JoJo. (@iamjojo) March 21, 2022
Are you freaking kidding me, Joanna Noëlle Levesque? Excuse me while I spam all of the fire emojis! That said, if this is "bloated," why don't I look this good after eating a bowl of cacio e pepe? P.S. I'm loving seeing JoJo finally getting the props she deserves! She's been the baddest in the game since 2004! *Sings* "Get out! Right now!"
My hand is just very capable of looking like there's something wrong w it tho pic.twitter.com/AAZoCmjmER

— JoJo. (@iamjojo) March 21, 2022
-
Follow We Are: The Guard on Twitter for more! x
Sources:
Saturday Night Live GIF
Atlanta GIF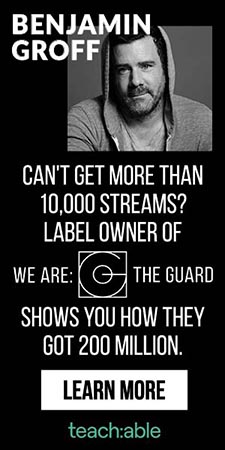 Jess Grant is a frustrated writer hailing from London, England. When she isn't tasked with disentangling her thoughts from her brain and putting them on paper, Jess can generally be found listening to The Beatles, or cooking vegetarian food.