10 TWITTER MOMENTS: MARIAH CAREY JUST ENDED #FACEAPP
It feels like every time that I sit down to write this column, there's some new viral challenge that's overtaking Twitter. Just two weeks ago, it was the #BottleCapChallenge – a viral trend that left me asking many questions, namely: Why? Now, it's the #AgeChallenge. Okay, so I appreciate that it was funny to begin with, but I'm growing tired of opening Twitter, only to be presented with a bunch of melted, warped, wrinkly buttfaces. Anyways, before you give Russia any further access to your camera roll, let's check out this week's edition of We Are: The Guard's 10 Twitter Moments, featuring Mariah Carey, Justin Bieber, Rihanna, and more.
-
MARIAH CAREY JUST ENDED #FACEAPP
FaceApp is not something I acknowledge pic.twitter.com/X2aEatobBC

— Mariah Carey (@MariahCarey) July 18, 2019
Mariah Carey's response to the #AgeChallenge is such a mood. Does #FaceApp not realize that it's quite simply impossible to age this ageless legend? "Time? I don't know her."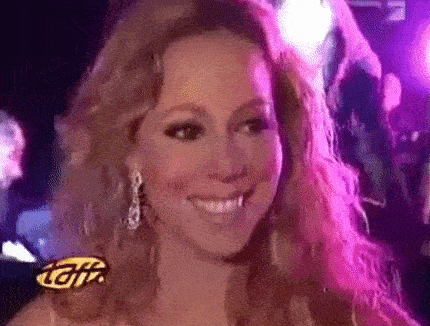 JUSTIN BIEBER HAS A MESSAGE FOR DONALD TRUMP
I want my friend out.. I appreciate you trying to help him. But while your at it @realDonaldTrump can you also let those kids out of cages?

— Justin Bieber (@justinbieber) July 20, 2019
Justin Bieber takes time out from posting incessant pictures of Hailey Baldwin in order to share a rare political statement. Just a tip: Don't go anywhere near the reply section if you want to retain a modicum of faith in humanity.
CHANCE THE RAPPER EATS BROCCOLI THANKS TO MEGAN THEE STALLION
This is rare footage @chancetherapper does NOT eat vegetables but I won our bet sooo now he eats broccoli pic.twitter.com/0FrB83KYjG

— HOT GIRL MEG (@theestallion) July 21, 2019
Wait, so you're telling me that Chance the Rapper is a grown-ass 26-year-old man who still doesn't eat vegetables? I'm...disgusted. No more Wendy's Spicy Chicken Nuggets for you, Chancelor!
LIL NAS X HAS A GIFT FOR ONE LUCKY FAN
giving these to the lucky lady that streams old town road the most this week pic.twitter.com/dFQflgiy0P

— nope (@LilNasX) July 21, 2019
If you're reading this, Lil Nas X: I'm a size 6.
SZA DGAF
I don't give a fuck . Period . That's the tweet .

— SZA (@sza) July 23, 2019
SZA is really about to go fully emo, huh? From covering "Teenage Dirtbag" to tweeting like she's a 13-year-old on MySpace, Solána Imani Rowe sounds like she's got a lot of angst to unleash this album cycle. I'M SO READY!
MILEY CYRUS IS TWERKING AGAIN
— Miley Ray Cyrus (@MileyCyrus) July 18, 2019
That moment when Miley Cyrus posts a twerking video and you're convinced that it's 2013 all over again. No, really, I was genuinely expecting Robin Thicke to walk out in a striped suit halfway through this clip!
OFFSET THINKS YOU DRESS BAD
A lot of y'all can't dress

I be looking at niggas put all designer on and still be fucked up

— OFFSET (@OffsetYRN) July 21, 2019
I mean...
— Yta (@ItsYtaBitch) July 22, 2019
LIZZO IS A SUCCESSFUL QUEEN
EVERYBODY GON HAVE SUMN TO SAY BUT I BEEN BUSTIN MY ASS FOR 10 YEARS MAKIN MUSIC.. TOURING-BLOOD SWEAT TEARS.. WHEN I DROPPED TRUTH HURTS I WAS SO DEPRESSED I ALMOST QUIT MUSIC CUZ NO ONE CARED- IDGAF THIS MY TESTIMONY MY HARD WORK PAYIN OFF A REMINDER TO NEVER GIVE UP! THANK U! https://t.co/7JRVDeFHzN

— |L I Z Z O| (@lizzo) July 21, 2019
I can't think of anyone who deserves success more than Lizzo. She's been grinding for years and it's so rewarding to see her hard work finally paying off. Just remember us when you're a Grammy Award-winning queen, Lizzo!
DOLLY PARTON WANTS TO REMIX "OLD TOWN ROAD"
@LilNasX https://t.co/jD8WgNNNPI pic.twitter.com/WQWwW7sbi2

— Dolly Parton (@DollyParton) July 17, 2019
Dolly Parton and Lil Nas X be like...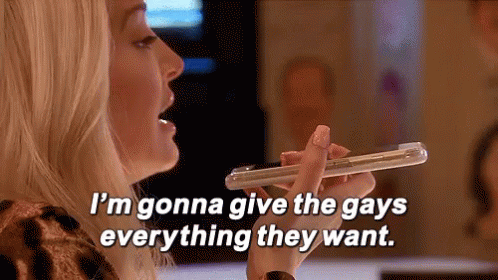 Jokes aside, this is going to be the "Old Town Road" remix to end all "Old Town Road" remixes and I'm actually screaming at the thought.
RIHANNA MEETS HER DOPPELGÄNGER
almost drop my phone. how? pic.twitter.com/FtcxMGTDbS

— Rihanna (@rihanna) July 23, 2019
Erm, so apparently Rihanna found the time to conceive and deliver a daughter, but still hasn't found the time to make an album? In all seriousness, I thought that this was Rihanna using the "young" filter on #FaceApp, but it turns out that this is a REAL HUMAN CHILD! What is life?
-
Don't forget to follow We Are: The Guard on Twitter for more! x
Jess Grant is a frustrated writer hailing from London, England. When she isn't tasked with disentangling her thoughts from her brain and putting them on paper, Jess can generally be found listening to The Beatles, or cooking vegetarian food.