10 TWITTER MOMENTS: MARIAH CAREY WAS STILL NOT READY FOR CHRISTMAS
Photo by Mariah Carey
Can you believe we've had to deal with Soup Gate, Kanye West buying Parler, and James Corden being canceled, and all in the space of seven days? I'm exhausted, you guys. Before another scandal hits our timelines, then, let's get to the latest edition of We Are: The Guard's 10 Twitter Moments. Check out the following tweets from Mariah Carey, Dolly Parton, Halle Bailey, and more!
-
MARIAH CAREY WAS STILL NOT READY FOR CHRISTMAS...
but… pic.twitter.com/NjtHl5AaMY

— Mariah Carey (@MariahCarey) October 16, 2022
The Queen of Christmas, Mariah Carey, has spoken. AND IT STILL ISN'T TIME. As much as I love, love, love the holiday season, even I admit it still feels too early to be blasting out bangers like "All I Want for Christmas Is You." Let's get past Halloween first, okay?
not yet. pic.twitter.com/yRITzNoauf

— Mariah Carey (@MariahCarey) October 16, 2022
...BUT DOLLY PARTON REALLY WAS
Me, when someone tells me it's too early for Christmas music. pic.twitter.com/2qLjaKHoUA

— Dolly Parton (@DollyParton) October 16, 2022
Meanwhile, Dolly Parton be like: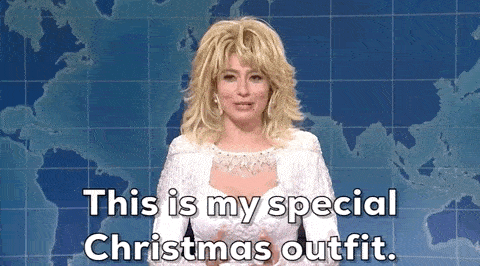 The definition of "Christmas season" is whatever Dolly Parton says it is.

— Dictionary.com (@Dictionarycom) October 16, 2022
HALLE BAILEY LOOKED MAGIC IN THE LITTLE MERMAID
Words can't describe how immensely honored I feel to play the mermaid of my dreams, Ariel in Disney's The Little Mermaid. Come under the sea with me, in theaters May 26, 2023 pic.twitter.com/EEkxvLpt7q

— Halle (@HalleBailey) October 13, 2022
SCREAMING. CRYING. THROWING UP. I'm not even kidding when I say I haven't been this excited about a movie since they dropped Shrek 2. Halle Bailey is truly about to be the greatest Disney Princess of all time. Excuse me while I book all of the front-row seats!
The colors, the placement, the EMOTION this exudes pic.twitter.com/oamqZPwMn1

— Bushi (@bubblegumbusa) October 13, 2022
MEGAN THEE STALLION ANNOUNCED SHE WAS TAKING A BREAK
Hotties im really sorry but after SNL I really gotta take a break I'm so tired, physically and emotionally

— TINA SNOW (@theestallion) October 14, 2022
Megan Thee Stallion has really been through it over the last few years, huh? It genuinely breaks my heart. Despite everything going on in her private life, however, she totally smashed her double-duty as host and musical guest on SNL. Please take care of yourself, Meg!
Its okay Megan, take as much time as you need to gather yourself and get to where you need to be spiritually, mentally, emotionally, and physically While ur gone just know that we will always love and appreciate you and we'll still be here when you come back

— asia'. (@ASlASZNN) October 14, 2022
LIL NAS X CHALLENGED THE CLIMATE ACTIVISTS
i dare those climate activists to even think of getting soup on this pic.twitter.com/rpowGSSRsQ

— im not reading all that (@LilNasX) October 15, 2022
*Climate activists hurl tomato soup at Vincent Van Gogh's Sunflowers painting* Me: Meh. *Climate activists hurl tomato soup at Lil Nas X's Fast Food Founders painting* Me: BRING ON THE CLIMATE APOCALYPSE. This work of art is quite frankly priceless!
who got paid commission to make this for you…I just want to discuss pic.twitter.com/VMKBVVV0v7

— Gianaa Bianca (@peppermintina) October 15, 2022
MATTY HEALY WAS THE BIGGEST FAN OF THE 1975...
Just been watching videos of The 1975 (me) and they (me) are so fucking good

— Matty (@MatthewTHealy) October 12, 2022
Matty Healy truly is the most annoying man on the planet. LMAO. From his recent comments on the Elvis movie to the Adam Levine cheating scandal, the 1975 frontman has been on quite the roll of late, but this tweet is undoubtedly Peak Matty. I LOVE TO HATE HIM!
Considering how much I just wanna sit on my sofa and say offensive stuff on the internet I probably shouldn't have made the album of the year ffs

— Matty (@MatthewTHealy) October 14, 2022
...AND LEWIS CAPALDI WAS THE SECOND BIGGEST
life is simply TOO SHORT to pretend you don't like the 1975

— Lewis Capaldi (@LewisCapaldi) October 14, 2022
What Lewis Capaldi said!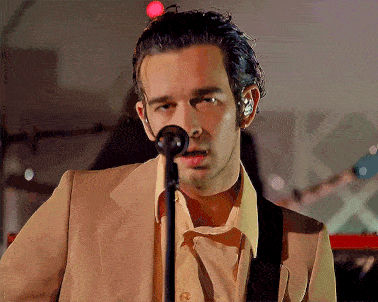 thought i'd seen this tweet before pic.twitter.com/ICy427u6Gt

— katie (@k4t1erose) October 14, 2022
LIZZO AND HARRY STYLES WERE TOO WHOLESOME FOR WORDS
Anyways… I had so much fun w Harry yesterday pic.twitter.com/2qk3JejbtR

— FOLLOW @YITTY (@lizzo) October 16, 2022
NAME A MORE ICONIC DUO, I'LL WAIT? Lizzo and Harry Styles are honestly the definition of bestie goals. Ever since Harry covered "Juice" on the BBC Radio 1 Live Lounge back in 2019, their friendship has only grown purer. WE MUST PROTECT HIZZO AT ALL COSTS!
Oh this is sooooo cute

— des (@desi__19) October 16, 2022
TYLER, THE CREATOR WAS PARODIED BY DOJA CAT
hahahahhaha fire, the look down https://t.co/kH49MLg5mC

— T (@tylerthecreator) October 16, 2022
It's the way Doja Cat's Tyler, the Creator parody beat goes the hell off for me? This literally sounds the same as the Goblin cut "Sandwitches." Can we also take a moment to discuss how much we need a Doja Cat and Tyler, the Creator collaboration? MAKE IT HAPPEN!
Just gotta add the bass to it and its take off from there lol

— walter.jules.dan.shonuff.black (@blacks3t) October 17, 2022
RIHANNA DROPPED A PERFUME AND NOT AN ALBUM
smell me pic.twitter.com/yDia0P2iwh

— Rihanna (@rihanna) October 17, 2022
Me when Rihanna walks in the room: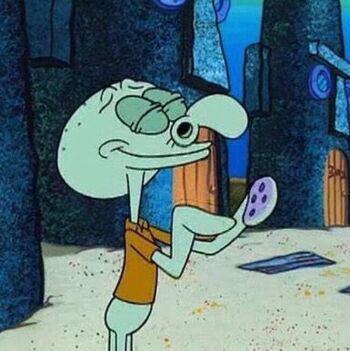 new music rumors circulating and you posting perfume ads. nice to have you back forreal

— whatever. (@plainhateful) October 17, 2022
-
Don't forget to follow We Are: The Guard on Twitter for more! xo
Sources:
SNL GIF
The 1975 GIF
Spongebob Meme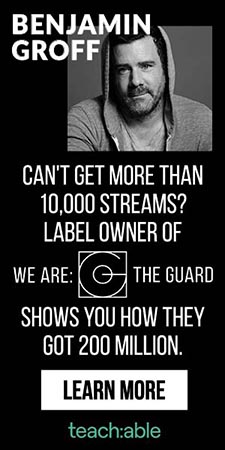 Jess Grant is a frustrated writer hailing from London, England. When she isn't tasked with disentangling her thoughts from her brain and putting them on paper, Jess can generally be found listening to The Beatles, or cooking vegetarian food.