10 TWITTER MOMENTS: RIHANNA CONFIRMED THE SUPER BOWL HALFTIME SHOW
Photo by Rihanna
Between Rihanna announcing she'll be headlining the Super Bowl Halftime Show and the Adam Levine cheating scandal, it's safe to say Music Twitter has been having an absolute field day. Unsurprisingly, both of these hot topics come up in this week's edition of We Are: The Guard's 10 Twitter Moments, but that isn't all I have for you this Hump Day. Check out the latest tweets from RiRi, Lizzo, Harry Styles, and seven others below!
-
RIHANNA CONFIRMED THE SUPER BOWL HALFTIME SHOW
— Rihanna (@rihanna) September 25, 2022
IT'S HAPPENING!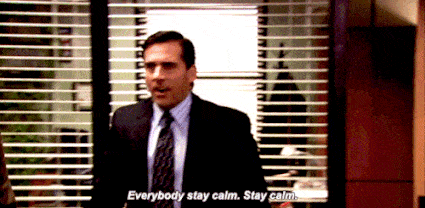 rihanna leaving the super bowl stage after explaining all the new fenty products coming in 2024 pic.twitter.com/yhPtNWL9Qm

— tia (@cursedhive) September 25, 2022
LIZZO AND THE LIBRARIAN OF CONGRESS BONDED OVER FLUTES
IM COMING CARLA! AND IM PLAYIN THAT CRYSTAL FLUTE!!!!! https://t.co/aPcIthlqeo

— FOLLOW @YITTY (@lizzo) September 24, 2022
Lizzo and the Librarian of Congress? NAME A MORE ICONIC DUO. I love that Lizzo is out here representing the band camp kids. To quote Lizzo: "I'm really like 50% that bitch, 10% boss bitch, and 40% flute-playing band-nerd bitch." P.S. I'm definitely going to need footage of Lizzo playing the President's flute!
We can't wait @lizzo! The flute collection will not disappoint.

— Carla Hayden (@LibnOfCongress) September 24, 2022
HARRY STYLES LOOKED DAPPER IN DON'T WORRY DARLING
Don't Worry Darling. OUT NOW. pic.twitter.com/vBzGY7pDGq

— Harry Styles. (@Harry_Styles) September 23, 2022
FINALLY. Following weeks of awkward red-carpet appearances, tabloid drama, and, of course, Spitgate™, Don't Worry Darling is at last in cinemas. Whatever your thoughts are on the "As It Was" singer and his questionable acting skills, you have to hand it to Harry Styles: The man certainly knows how to pull off a suit!
i have no words pic.twitter.com/exW5yZlZ7H

— Luna! (@littlebtrlight) September 23, 2022
LIL NAS X WANTED FANS TO STOP CALLING HIM NICE
stop spreading this "nas is a good person" propaganda, i robbed and curb stomped them swiftly after this video was taken https://t.co/BJxNlgNyYh

— SAFFA (@LilNasX) September 25, 2022
He recently slapped an audience member for getting the lyrics wrong to "INDUSTRY BABY," and a few nights ago, Lil Nas X once again reminded us what a terrible human being he is after robbing some innocent bystanders in Philly. EVIL, EVIL I TELL YOU. (Jokes aside, how nice is Montero to his fans? I LOVE HIM!)
lil nas x after i took a picture with him pic.twitter.com/rwfiG6QrRj https://t.co/2aMBf4Igyu

— prantø (@notpranto) September 25, 2022
CARDI B AND OFFSET BROUGHT BACK THE BELFIE
I fight for my bitches and I'm fighting over dick too pic.twitter.com/Uuvc2D7Mit

— Cardi B (@iamcardib) September 27, 2022
The tats? The lipstick? THE BOOTY?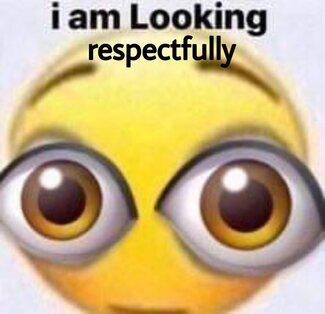 This is just so alluring pic.twitter.com/MZRhjPAM8t

— bri (@DearBelcalis) September 27, 2022
SUGA OF BTS LIVED HIS BASKETBALL DREAMS
— (@BTS_twt) September 27, 2022
OMG. Suga of BTS getting a personalized Golden State Warriors jersey just in time for the NBA Japan Games kicking off this Friday? Our lil' baby is really out here living his professional basketball dreams, huh? Oh, and can we also take a moment to discuss that long silky hair? NEVER CUT IT, YOONGI!
Love the jersey SUGA!! See you soon https://t.co/aZW0NXm2S9

— Stephen Curry (@StephenCurry30) September 27, 2022
MATTY HEALY SAID ADAM LEVINE SHOULD HAVE USED A PAYPHONE
Ironically if he had just used a pay phone he would have never got caught

— Matty (@MatthewTHealy) September 23, 2022
It's Matty Healy of The 1975 being a messy bitch who lives for drama ever since signing back up to Twitter for me. Not that this is the first time he's tweeted about his obsession for "Payphone" by Maroon 5. Why do I feel like it's only a matter of weeks until Matty is quoting Adam Levine's sexts in a song? LOL!
never forget that there has been matty healy x adam levine drama once before pic.twitter.com/RLpS2ImbuP

— naomi :) (@hannlaysdown) September 20, 2022
GRIMES POSTED A SELFIE FEATURING NO ELF EARS
R selfies obsolete yet?

I am very seriously considering getting a white ink tattoo on my face next week

Any thoughts? It feels like it's time pic.twitter.com/BiB3w351RI

— (@Grimezsz) September 23, 2022
WAIT, WHAT? NO ELF EARS, GRIMES? I'm so sad. The Miss. Anthropocene singer really had the whole Internet thinking she'd gone full-on Galadriel, but it seems she was trolling us this entire time? It isn't exactly like Grimes hasn't pulled this kind of trick on us before. I'm definitely here for a face tat, though!
What tho? Is moon way too basic? Don't wanna seem@too hippy ish

— (@Grimezsz) September 23, 2022
DOJA CAT SAID HER NEXT ALBUM IS GOING TO BE R&B
I'm doing an R&B album

— spooky cat (@DojaCat) September 21, 2022
She recently said her next album is going to be inspired by German rave culture, but on Wednesday, Doja Cat took to Twitter to counteract those claims, instead tweeting that her next album is going to be pure R&B. I'm honestly not sure what to believe at this point, but one thing is for certain: THE VOCALS WILL BE SERVING!
idk wyd pic.twitter.com/16ZS8ZpOR7

— spooky cat (@DojaCat) September 25, 2022
LEWIS CAPALDI CAUSED CHAOS ON THE BBC
a classic breakdown of communication pic.twitter.com/EiyDecuzom

— Lewis Capaldi (@LewisCapaldi) September 24, 2022
LMAO. Lewis Capaldi is back, and rather unsurprisingly, the Scotsman is causing chaos everywhere he goes. I'm pretty sure only Lewis could get away with saying this stuff at 8.59 on the BBC? Anyways, excuse me while I spend the rest of the day crying in my pillow to this cover of Olivia Rodrigo's "drivers license!"
-
Follow We Are: The Guard on Twitter for more! x