10 TWITTER MOMENTS: MEGAN THEE STALLION WAS READY FOR HOT GIRL HALLOWEEN
Photo by Megan Thee Stallion
THE EDIT BUTTON HAS ARRIVED (if you're willing to pay for it)!
hello

this is a test to make sure the edit button works, we'll let you know how it goes

— Twitter Blue (@TwitterBlue) September 29, 2022
Perhaps Elon Musk should, ahem, take note?
Check out the latest edition of We Are: The Guard's 10 Twitter Moments, featuring Megan Thee Stallion, Doja Cat, Lil Nas X, and seven other favorites!
-
MEGAN THEE STALLION WAS READY FOR HOT GIRL HALLOWEEN
— TINA SNOW (@theestallion) October 1, 2022
HOT GIRL HALLOWEEN IS COMING. Having broken the Internet last year with this hilarious photoset, Megan Thee Stallion is back on her spooky shit this October. It's the "Scandirustic" book for me. BRB, making every single one of these photos my iPhone lock screen for the next four weeks!
how we officially welcome October: pic.twitter.com/b3VLvOEsvd

— (@HITBARDI) October 1, 2022
DOJA CAT SERVED LOOKS AT PARIS FASHION WEEK
— moonther (@DojaCat) October 1, 2022
It's giving Spiderus. It's giving Emily the Corpse Bride. It's giving David Bowie circa Scary Monsters (And Super Creeps). Ever since she shaved her head, Doja Cat has been serving some of her boldest, most daring looks to date, with this Paris Fashion Week vision surely taking the crown?
I dont want to scare you but that thing is spreading really fast.. you should get it checked pic.twitter.com/PcBHPEhrb7

— tina doja is amazing ♡ (@martuvx) October 1, 2022
LIL NAS X HAD A TOILET EMERGENCY AT HIS CONCERT
lmao people really thought i was joking, i was literally back there dropping demons into that toilet https://t.co/dohGT0RAfS

— SAFFA (@LilNasX) September 30, 2022
"I'm backstage, and this is like, not a part of the show, but I'm taking a mean shit, so please forgive me, but I'm gonna be like a minute or two, and I'll be right back." LMAO. Leave it to Lil Nas X to turn a toilet emergency into a viral hit. WHEN YOU GOTTA GO, YOU GOTTA GO, OKAY?
— SAFFA (@LilNasX) October 2, 2022
TYLER, THE CREATOR IMMORTALIZED A$AP ROCKY IN CAKE
my friends and i birthday cakes this year pic.twitter.com/i2N9MWvVgF

— T (@tylerthecreator) September 28, 2022
Poor A$AP Rocky. He recently became Twitter's new favorite meme after getting into a spot of bother in a mosh pit at Rolling Loud, and on Wednesday, Rocky's best friend, Tyler, the Creator, decided to take things one step further by immortalizing the moment in cake. EVIL, EVIL TYLER!
— Quan (@BlackK_GMS) September 28, 2022
JADEN LEFT THE KANYE WEST SHOW AT PARIS FASHION WEEK
I Don't Care Who's It Is If I Don't Feel The Message I'm Out.

— Jaden (@jaden) October 3, 2022
Whatever your thoughts are on Jaden, you have to respect him for standing up for his morals and leaving the YEEZY SEASON 9 show at Paris Fashion Week after Kanye West wore a shirt reading "White Lives Matter." As a former Kanye stan myself, all I have to say is: I'M TIRED!
Black Lives Matter

— Jaden (@jaden) October 3, 2022
LIZZO GOT TO PLAY THE JAMES MADISON CRYSTAL FLUTE
NOBODY HAS EVER HEARD THIS FAMOUS CRYSTAL FLUTE BEFORE

NOW YOU HAVE

IM THE FIRST & ONLY PERSON TO EVER PLAY THIS PRESIDENTIAL 200-YEAR-OLD CRYSTAL FLUTE— THANK YOU @librarycongress pic.twitter.com/VgXjpC49sO

— FOLLOW @YITTY (@lizzo) September 28, 2022
IT ACTUALLY HAPPENED. Just a few days after bonding with the Librarian of Congress, Carla Hayden, on Twitter, Lizzo really got to play President James Madison's crystal flute at her concert in Washington, D.C. And in acrylic nails, I ought to add? GIVE LIZZO ALL OF THE HAUNTED HEIRLOOMS!
BREAKING: Lizzo has pulled Excalibur from its stone and laid claim to all of Britain.

— Andrew Coleman Francis (@AndrewCFrancis) October 1, 2022
MISSY ELLIOTT WAS DRINKING WATER AND AGING BACKWARDS
I try to make sure I drank a few bottles of water each day??besides it helps ya health & skin?? pic.twitter.com/kfvNTzeVXp

— Missy Elliott (@MissyElliott) October 2, 2022
THE WAY I DID A DOUBLE TAKE? "Get Ur Freak On" legend Missy Elliott is really out here aging backward and then some, huh? No, really, if "a few bottles of water" is all it takes to look as smooth, radiant, and glowing as Missy, then excuse me while I drink it by the gallon!
Absolutely everyone if drinking water each day gives them a chance to look like Missy Elliott: pic.twitter.com/EOyfH4crh5

— Mychal (@mychal3ts) October 2, 2022
JT AND LIL UZI VERT STARTED A FIRE AND A MEME
— J (@ThegirlJT) September 30, 2022
LMAO. I'm pretty sure if you were to look up the definition of "Unbothered King" in the dictionary, you'd find this pic of Lil Uzi Vert looking on at this huge fire he accidentally started in his girlfriend, City Girls rapper JT's kitchen. Unsurprisingly, the memes have been unstoppable!
— (Tk) (@T_Knaff) September 30, 2022
DOLLY PARTON REMEMBERED APPEARING ON HANNAH MONTANA
Wow! 16 years since my first appearance on Hannah Montana with my sweet @MileyCyrus. ?? Time flies! #tbt pic.twitter.com/U72FrglMsV

— Dolly Parton (@DollyParton) September 29, 2022
Can you believe it's been 16 years since Dolly Parton made her first appearance on Hannah Montana? It feels like only yesterday I'd come home from school, grab a Pop-Tart, and tune into Disney Channel. Those were the days *sigh*. P.S. How cute is Miley Cyrus here?
Boy, are we glad that Aunt Dolly didn't get back on the bus to Nashville!

— Disney Channel (@DisneyChannel) September 30, 2022
"WEIRD AL" YANKOVIC PAID TRIBUTE TO COOLIO
RIP Coolio pic.twitter.com/Z53f3n6HDU

— Al Yankovic (@alyankovic) September 29, 2022
REST IN POWER, COOLIO!
i got to interview coolio one time and you bet i asked him if he was over his beef with weird al. pic.twitter.com/bVPZ15Qtpg

— Dan Ozzi (@danozzi) September 29, 2022
-
Follow We Are: The Guard on Twitter for more! xo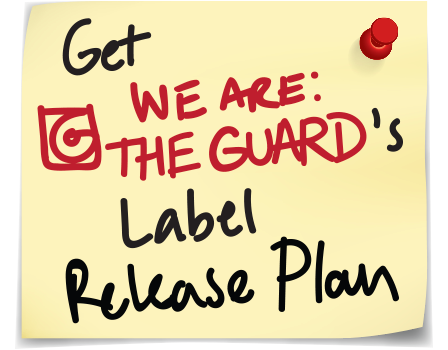 Jess Grant is a frustrated writer hailing from London, England. When she isn't tasked with disentangling her thoughts from her brain and putting them on paper, Jess can generally be found listening to The Beatles, or cooking vegetarian food.