10 TWITTER MOMENTS: OLIVIA RODRIGO GETS TURNED INTO AN SNL SKETCH
It's been a pretty damn sad few days on Music Twitter, with stans from across the planet coming together on the bird app to mourn the loss of the late, great Daft Punk. That, and the much-loved Kimye, of course, but I digress. It wasn't all tears and heartache, however, as we're about to find out in the latest edition of We Are: The Guard's 10 Twitter Moments. Just put your robot helmets to one side for the next five minutes or so, then, as it's time to check out the following tweets from Olivia Rodrigo, Phoebe Bridgers, Taylor Swift, and seven other favorites!
I feel like someone should tell Daft Punk this is literally the worst time to hang up your masks.

— Stephen Colbert (@StephenAtHome) February 23, 2021
-
OLIVIA RODRIGO GETS TURNED INTO AN SNL SKETCH
DRIVERS LICENSE SNL SKETCH IS THE BEST BIRTHDAY PRESENT EVER IM SHAKING

— Olivia Rodrigo (@Olivia_Rodrigo) February 21, 2021
I think we can all agree this is basically the best SNL sketch since the days of "MORE COWBELL!" That may or may not be due to the addition of Regé-Jean Page (okay, and Pete Davidson). "DRIVERS LICENSE" FOREVER!
this is all of us when drivers license comes on pic.twitter.com/kwFzd6Vgsp

— Saturday Night Live - SNL (@nbcsnl) February 21, 2021
PHOEBE BRIDGERS HAS BEEF WITH EDWARD CULLEN
you're telling me edward is a hundred and something year old vampire genius and his favorite song is clair de fucking lune

— traitor joe (@phoebe_bridgers) February 20, 2021
First things first, can Phoebe Bridgers admit she's obsessed with the Twilight saga, already? It's okay, Phoebe, everyone has been there! Secondly, "Clair de Lune" slaps! Not as much as "Motion Sickness," but still! #TeamEdward
You're talking about a hundred and something year old virgin

— FINNEAS (@finneas) February 20, 2021
TAYLOR SWIFT IS THE FOURTH HAIM SISTER
Cancel the DNA test I'm the 4th Haim sister and this song is the only proof I need #GasolineRemix https://t.co/GWwMxZEBsT

— Taylor Swift (@taylorswift13) February 19, 2021
ONLY IF IT MEANS I CAN BE THE FIFTH HAIM SISTER! I'd seriously sell my right arm if it meant I could have a onesie and pizza party with Taylor Swift *cries*. P.S. The "Gasoline" remix is EVERYTHING!
The mood board for the gasoline remix is just this one photo pic.twitter.com/G4ziCaPond

— Taylor Swift (@taylorswift13) February 19, 2021
JOE JONAS AND SOPHIE TURNER ARE MARRIAGE GOALS
Happy Birthday babe. You have two moods and I love them both equally love you pic.twitter.com/5di7sI8F17

— J O E J O N A S (@joejonas) February 21, 2021
I LOVE MY PARENTS! Joe Jonas and Sophie Turner are quite honestly my favorite celebrity married couple of all time, and this tweet pretty much explains why. I mean, can we take a moment to appreciate Sophie's range here?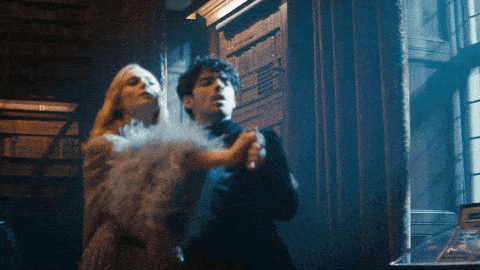 CHLOE BAILEY GOES TWITTER SOLO...
omg this is my first tweet

— Chlöe (@ChloeBailey) February 19, 2021
Chloe Bailey has arrived, b*tches! Having recently broken the Internet with her #BussItChallenge, the 22-year-old clearly thought it was time to make her own Twitter account. Just one question: Does this mean a solo career is incoming? *QUAKING*
diamonds are forever pic.twitter.com/vhwgykQA0M

— Chlöe (@ChloeBailey) February 19, 2021
...AND SO DOES HALLE BAILEY
hi twitter

— Halle (@HalleBailey) February 19, 2021
Meanwhile, Halle Bailey be like! Oh, and can we also take a moment to appreciate these photos of her in Icy Park? She looks incredible, although my favorite thing about these pics is definitely the Nintendo Switch to the side of Halle. We love a nerd at heart!
working on my inner beyonce in my #icypark pic.twitter.com/tU5g9bwAW2

— Halle (@HalleBailey) February 23, 2021
DOLLY PARTON IS A HUMBLE TENNESSEAN QUEEN
— Dolly Parton (@DollyParton) February 18, 2021
Just when I thought I couldn't love Dolly Parton more! First, she wrote "Jolene," then she invented memes, then she cured COVID-19. AND NOW THIS? We stan a humble Tennessean queen!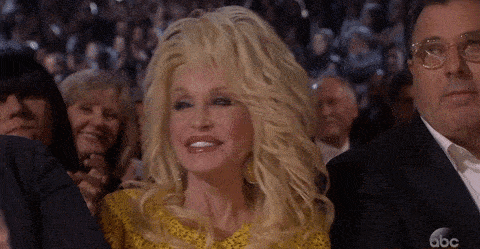 CYN IS A MOM
I've been waiting for the day i can write "Etienne's mommy" in my bio

— Cyn(@cynthialovely) February 19, 2021
*Gasps* *Slams breaks* *Record scratch* We Are: The Guard favorite Cyn has become a mom? And she kept it secret this whole time? THIS IS THE BEST NEWS EVER! BRB, crying over those toes for the rest of the day!
how it started how it's going pic.twitter.com/LHd0Th9Srp

— Cyn (@cynthialovely) February 22, 2021
DIONNE WARWICK IS BRINGING BACK THE FANNY PACK
Do you think I care what younger generations say about me? I will wear this fanny pack. Who cares.

— Dionne Warwick (@dionnewarwick) February 20, 2021
Me @ all the zoomers laughing at me for wearing skinny jeans and my hair on a side parting. As for Dionne Warwick and her fanny pack, I say: "YOU GO, GIRL!" Comfortable, practical, and stylish? What's not to love?
They never left. https://t.co/lPOl24IUbY pic.twitter.com/n6ru3kcIKX

— Dionne Warwick (@dionnewarwick) February 20, 2021
BRITNEY SPEARS AND SAM ASGHARI ARE THE CUTEST
These are pix from our last trip to Maui !!!!! pic.twitter.com/72nme8MX1v

— Britney Spears (@britneyspears) February 24, 2021
Me when Britney Spears and Sam Asghari literally do anything: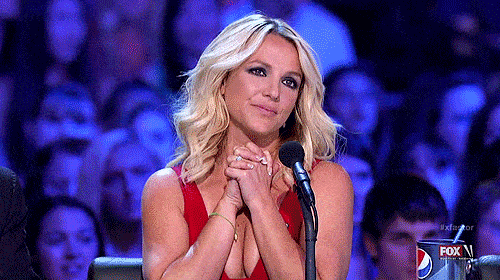 -
Follow We Are: The Guard on Twitter for more! x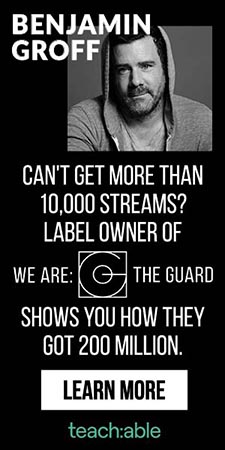 Jess Grant is a frustrated writer hailing from London, England. When she isn't tasked with disentangling her thoughts from her brain and putting them on paper, Jess can generally be found listening to The Beatles, or cooking vegetarian food.