THE BEST CHILL MUSIC OF THE WEEK HAS ARRIVED
Photo by Tom The Photographer on Unsplash
It's getting cold out there, which can only mean one thing: It's officially blanket season! Does that make me a grandma? Oh, who cares? There's nothing quite like wrapping up in a dose of cozy, fleecy goodness after a stressful couple of days at the office. Just throw in some soup and a bunch of chillaxing tunes, and you pretty much have the perfect fall evening. Minestrone at the ready, then (I recommend this recipe!), as it's time for this week's edition of We Are: The Guard's Best Chill Music, featuring Emilia Ali, ROLE MODEL, Sasha Sloan, and more!
-
EMILIA ALI – WHAT'S MY AGE AGAIN? (BLINK-182 COVER)
Over two decades on from its release, "What's My Age Again?" gets a delicately soft revision courtesy of Emilia Ali. It goes without saying the Berklee College of Music talent presents the goofball anthem like none of us have ever heard it before, with a classy bedroom-pop beat and Emilia's pillowy coo lending a whole new femininity to the song.
ROLE MODEL – GOING OUT
Ahead of the release of his EP our little angel, ROLE MODEL's Tucker Pillsbury returns with "going out." The song is very much an ode to the introverted and socially anxious among us, with wavy guitars and skittering beats underpinning Tucker as he celebrates the joys of a party-for-one, while also touching on more serious topics like depression.
SASHA SLOAN – HYPOCHONDRIAC
Sasha Sloan is the definition of a storyteller on "Hypochondriac." The follow-up to "Is It Just Me?" hears Sad Girl Sloan totally immersing us in her beautifully fragile world, with Sasha's typically sharp, self-deprecating lyrics taking an unexpected twist as she sings of discovering self-love thanks to her boyfriend, King Henry. "Gorgeous" doesn't cover it.
MILOE – WINONA
Meet Miloe, the Minneapolis act blurring the lines between reality and fantasy on the dreamy "Winona." With blissed-out vocals sitting atop layers of gleaming guitars and synths, "Winona" is a nostalgic reverie that sounds like it was plucked straight from a 90s rom-com: "Careless driver/My Winona Ryder/I'm taking it back/I wanna find her."
JAMES BLAKE – I KEEP CALLING
James Blake unites the heady romanticism of Assume Form with the more experimental electronics of his earlier works on "Keep Calling." Featured on his recent EP Before, "Keep Calling" is a sweeping ode and tribute to the British crooner's girlfriend Jameela Jamil, with loved-up lines coming caught in an intoxicating swirl of dance rhythms.
RENFORSHORT – AFTERTHOUGHTS
This is gorgeous. Following on from the release of the Scott Pilgrim-esque "nostalgic (luvsick)," renforshort returns with "afterthoughts." Written for the Disney movie Clouds – about the late, great Zach Sobiech – it's a soft stream of consciousness and scribbled notes about life and loss that genuinely left me covered in goosebumps. Beautiful.
FROOGLE – GOOD JUICE
It's winter in only a matter of weeks, but Froogle is keeping us in that summer state of mind with his colorful latest single "Good Juice." The follow-up to the previously featured "Patience" is a carefree ode to falling for a crush, with the Houston singer-songwriter and producer longing for a taste of his lover over easygoing licks and playful grooves.
LEWLOH – ROBOTS
Singapore's lewloh is tired of the rat race on the tender "Robots." "If you have Asian parents, or are an artist, or are pursuing a nonconventional career, or feel pressure from your community to conform, this song is for you," he writes of the devastating acoustic ballad, which hears lewloh pairing exquisitely emotive detail with rawly universal pain.
KAMAL. – ABOUT THE PARTY
Kamal. continues to bring the teenage experience to life on the somber "about the party." "I don't give a f*ck about the party/I just want the people here to love me," sings the British act over a slow-burning, dusty city beat, with Kamal.'s melancholy lyrics about feeling lonely even in a crowd of people hitting different in these times of isolation.
KIM TEE – TOO DEEP
It doesn't get much more chill than this, let me tell you. Clairo collaborator Hayley Briasco aka Kim Tee is delivering the ultimate quarantine anthem in the form of "Too Deep." With its cozy study beats and vibey flourishes of guitars, "Too Deep" is the perfect song for hunkering down at home with a good book and even better snacks.
-
Follow We Are: The Guard's Weekly Chart for more chillaxing tunes! x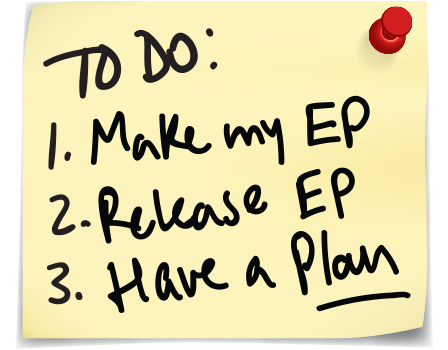 Jess Grant is a frustrated writer hailing from London, England. When she isn't tasked with disentangling her thoughts from her brain and putting them on paper, Jess can generally be found listening to The Beatles, or cooking vegetarian food.