NEW INDIE MUSIC: THE 10 BEST SONGS OF THE WEEK
The sky is red, we're mass consuming Cactus Jack burgers like our lives depend on it, and – oh yeah – we're still in the middle of a global freaking pandemic. Black Mirror's Charlie Brooker couldn't even write it, but at least we have a whole bunch of new music to keep us keeping on. Headphones at the ready, then, as it's time to check out the latest edition of We Are: The Guard's New Indie Music, featuring beabadoobee, Still Woozy, renforshort, and seven other favorites.
Ate the Travis Scott burger & now I speak in auto tune

— ariah (@mariah8a) September 9, 2020
-
BEABADOOBEE – WORTH IT
The countdown to Fake It Flowers is on, with beabadoobee returning today with the album's confessional latest single. "'Worth It' is simply about teenage infidelity and the mistakes one can make when they're tempted to do things," writes bea of the joyously lo-fi follow-up to "Sorry," with the Brit delivering some of her most intimate lyrics to date.
STILL WOOZY – BS
Summer is almost over, but Still Woozy is basking in the glow for a little longer with "BS." Written about the fragility and vulnerability that comes with falling in love and deciding to commit, "BS" is a lazy lullaby that blends elements of bedroom-pop and psychedelia, with the whole thing coming topped off by Sven Gamsky's sparkling sighs.
RENFORSHORT – NOSTALGIC (LUVSICK)
Canada's renforshort is back and kicking our butts all over again with "nostalgic (luvsick)." The follow-up to the quarantine anthem "fuck, i luv my friends" hears ren reflecting on a past toxic relationship, with the blink-182-indebted guitar riffs and Scott Pilgrim-esque art adding to the sense of nostalgia emanating from this bad-ass banger.
ERYN MARTIN – MIDDLE CLASS
Eryn Martin is partying like the rich on "Middle Class." The Canadian musician is here to remind you that it doesn't matter how much money you have in your bank account, but how much fun you're having on the pulsating "Middle Class," with Eryn's off-kilter, Sofi Tukker-like sing-speaking coming backed by a throbbing bassline that officially goes off.
JAMES BLAKE – GODSPEED (FRANK OCEAN COVER)
BRB, thinking about life.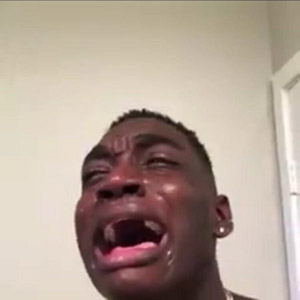 PHEM – SELF CONTROL
We Are: The Guard favorite phem goes in search of self-control on her aching latest single. "A little self-control, oh-oh, oh-oh/I would sell my soul, oh-oh, oh-oh," sings the 24-year-old over surging grunge chords on the song, with phem bringing a note of longing to "self control" as she describes looking for an exit from her downward spiral.
GORILLAZ (FEAT. ROBERT SMITH) – STRANGE TIMEZ
Gorillaz's Song Machine has provided us with some of our favorite songs of the last nine months, with the single series delivering once again with the eerie "Strange Timez." Featuring The Cure's Robert Smith, it's an unsettling slice of goth darkwave, with Robert and Damon Albarn trading paranoid vocal lines over a foreboding cascade of arpeggios.
YELLOW DAYS (FEAT. MAC DEMARCO) – THE CURSE
Ahead of the release of A Day in a Yellow Beat, Yellow Days returns with "The Curse." It's a neo-psychedelic dive into the British artist's struggles with his mental health, with Yellow Days vowing to "break the curse" that are his fears and anxieties over a viscous, gooey guitar courtesy of none other than the trippy Mac DeMarco. Tune in and drop out.
TOBACCO – JINMENKEN
He recently teamed up with Trent Reznor on "Babysitter," and today, TOBACCO returns to play with our heads once again with "Jinmenken." The latest single to be unveiled from his forthcoming album Hot, Wet & Sassy is a twinkling synth ballad replete with "pop" sensibilities, although as that Aphex Twin-style art suggests, not all is as it seems.
OMAR APOLLO – KAMIKAZE
Having channeled Prince on his previous single "Stayback," Omar Apollo returns today with the equally smooth "Kamikaze." "When I made 'Kamikaze' I was reminiscing on how I used to feel for someone and realizing those feelings are lost and we're left with nothing," writes Omar of the song, which doubles down on that nostalgically soulful vibe.
-
Why not follow We Are: The Guard's Weekly Chart on Spotify for more? x
Photo by Akhil Lincoln on Unsplash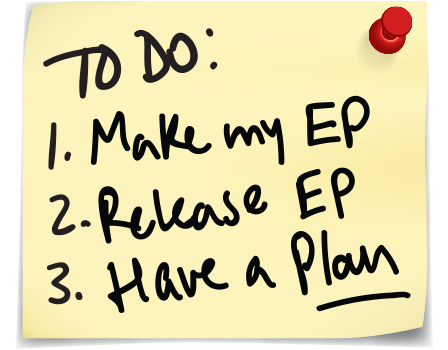 Jess Grant is a frustrated writer hailing from London, England. When she isn't tasked with disentangling her thoughts from her brain and putting them on paper, Jess can generally be found listening to The Beatles, or cooking vegetarian food.