BEST CHILL SONGS: 10 TRACKS TO VIBE TO THIS WEEK
Mike Palmowski on Unsplash
Between COVID-19, the election, and the seemingly endless stream of racial injustices, it goes without saying it's been a year like no other. We've all spent the last few months adapting to new norms, buckling under stress, and facing some deeply uncomfortable truths. It's a lot for any human to take, and while there's hope on the horizon for a multitude of reasons, it's still important we make an effort to be gentle with ourselves. Headphones at the ready, then, as it's time to indulge in a bit of self-care this Friday in the form of the latest edition of We Are: The Guard's Best Chill Songs, featuring San Holo, Fousheé, slenderbodies & Tim Atlas, and more.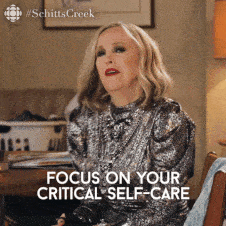 SAN HOLO – IT HURTS!
Dutch mastermind San Holo reminds us what it means to be human on his crushingly gorgeous latest single "IT HURTS!" "Sometimes feeling pain is better than feeling nothing at all. Everything shapes you into who you are – the good and the bad," writes the bitbird founder of the emotive, guitar-swept beauty, which hears San embracing all of the messy beautifulness that comes with being alive.
FOUSHEÉ – SING ABOUT LOVE
She recently described herself as "single af," but Fousheé's heart has finally come alive on her sensuous latest single. "I, I can finally sing about love again/I, I could see in color, I'm in love again," breathily coos the TikTok sensation and recent Vevo DSCVR artist on the cut – a sultry hymn that hears Fousheé's vocal prowess enveloping itself in a lo-fi jazzy filter.
SLENDERBODIES & TIM ATLAS – FOCUS
We Are: The Guard favorites slenderbodies and Tim Atlas unite this Friday for the vibe conjuring "focus." Written over a remote session at the beginning of quarantine, it's a sinuous, serpentine bop about trying to keep your focus in a world full of distractions and notifications, with their airy falsettos coming together to take us to a place of complete and utter tranquility. BRB, throwing my phone in the trash.
CHARLIE HOUSTON – THINGS
Every once in a while, a song comes along that I relate to way more than I care to admit. "Things" by Charlie Houston is one of those songs. "It's sort of about becoming so infatuated with someone that you begin to lose sight of who you are," explains the Canadian baddie of the cut – an ode to finding yourself again after a breakup that hears Charlie deploying techniques like vocal pitch-shifting to deliver an insanely cool vibe.
REI AMI (FEAT. AMINÉ) – DO IT RIGHT
REI AMI and Aminé? This is the collaboration I never realized I needed in my life. Listen as the Los Angeles artist and Portland rapper connect for "do it right." "It's a really sad song, definitely more of an AMI song than a REI song because it's really emotionally aware and sensitive," explains REI of "do it right" – an intimate confessional about doubting your every move in a toxic relationship that quietly slaps.
LANI ROSE – OVERREACTING
It's been a minute since we last heard from Lani Rose, but the St. Louis native returns at long last this Friday with "Overreacting." Written after Lani went through a breakdown, it's a heady, intense dive into the young artist's state of mind, with grunge-like guitars backing Lani as he delivers a potent stream-of-consciousness: "Music is my outlet/So that mеans I'm venting/When I pick up the Fender/Then they get offended."
AI BENDR – I LIKE YOU
Having recently featured in an episode of HBO's Euphoria with her breakthrough single "Love Me Low," Australian singer-songwriter Ai Bendr continues to take the music industry by storm this March with "I Like You." It's an equal parts moody and sweeping piano ballad about being unable to leave a toxic relationship, with Ai's emotions pouring through her voice without once losing her cool.
DASTE. (FEAT DVNA) – HERE WITH ME
Australian auteurs daste. are in the mood for loving on their latest single – the Dvna-featuring "here with me." The follow-up to "somebody like you" is all about aching for the touch of someone special – a feeling many of us can relate to in these times of quarantine –  with daste. and Dvna delivering a kind of skin-on-skin intimacy over a bed of silky, nut-butter smooth R&B.
MASO – BROOKLYN
There's not a lot I can tell you about Tommaso Di Blasi, aka Maso, but it really doesn't matter, as the indie artist is letting the music do all of the talking on his debut single "Brooklyn." Clocking in at just under three minutes, it's a stunning a-cappella masterpiece that fills me with a kind of nostalgic homesickness for I don't know what, with Maso's vocoder-laden harmonies resonating right through to my emotional core.
TEFLON SEGA – BROKEN HEART GANG
Just one week after sharing his cover of "goosebumps" by Travis Scott, Teflon Sega returns this Friday with "Broken Heart Gang." It's a spellbinding dive into the anime character-turned-R&B crooner's ultraviolet world of insomnia and heartache that hears a propulsive trap production backing Teflon's mesmerizing vocals: "I replay the whole damn thing inside my head/The thought of you with someone else/Hits different."
-
Follow We Are: The Guard's Weekly Chart on Spotify for more self-care. x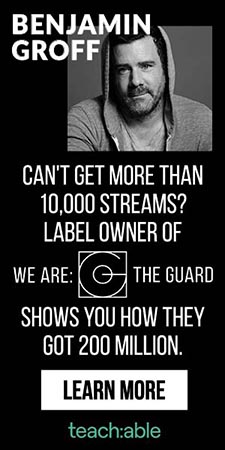 Jess Grant is a frustrated writer hailing from London, England. When she isn't tasked with disentangling her thoughts from her brain and putting them on paper, Jess can generally be found listening to The Beatles, or cooking vegetarian food.