TAKE CARE: THE 10 BEST CHILL SONGS OF THE WEEK
Photo by Taylor Wilcox on Unsplash
It's Mental Health Awareness Month, so we'd like to seize this moment to remind each and every one of you to take extra care this May! There are lots of tools out there to look after your mental health, and for those of us here at We Are: The Guard, music is a key part of keeping our brains happy and healthy! Ahead of the weekend, then, why not use this opportunity to destress and decompress today with the latest edition of We Are: The Guard's Best Chill Songs, featuring Kings of Convenience, Chiiild, Myd, and more?
-
KINGS OF CONVENIENCE – ROCKY TRAIL
It's been 12 long years, but finally, Kings of Convenience is back and sounding as delightful as ever on "Rocky Trail." The first single to be unveiled from the Norwegian duo's forthcoming album Peace or Love – due out in June – is a pastoral lullaby that sounds like the Kings of Convenience everyone knows and loves. With intricate acoustics and lush strings intertwining with Erlend Øye and Eirik Glambek Bøe's rustic harmonies, "Rocky Trail" is an ode to being there for someone in tough times that nothing short of warms the heart.
CHIIILD – GONE
Chiiild keeps on going from strength to strength. Just under two years on from making their debut on We Are: The Guard with "Back to Life," Yonatan "xSDTRK" Ayal and Pierre-Luc Rioux are settling into perhaps their most gorgeous groove to date on "Gone." Featured on Chiiild's forthcoming debut album Hope for Sale, it's a soft, swelling ode to misunderstandings in a relationship that hears Yonatan addressing his lover with a quiet, respectful patience: "You're already perfect, I'm already right/With a little practice, we'll be fine." Stunning.
MYD (FEAT. BAKAR) – WE FOUND IT
Myd's Quentin Lepoutre teams up with British singer-songwriter Bakar this Friday for "We Found It." The closing cut from Myd's recent debut album Born a Loser – which also features collaborations with Juan Wauters and Mac DeMarco – is an inexplicably vibey listen from start to finish. Clocking in at just under seven minutes, "We Found It" is a hypnotic, captivating club banger, with Bakar's London croon getting perfectly lost in Myd's combination of soulful vocal samples and four-on-the-floor beats. Tune in and drop out.
CHARLIE HOUSTON – 19
We Are: The Guard favorite Charlie Houston continues to refine her authentic, effortlessly cool breed of bedroom-pop on "19." Featured on her recent debut EP I Hate Spring – which also includes previous singles "Calls" and "Things" – "19" was written about the struggles of being a teenager in 2021. "'I'm sure you'll be just fine' is what my parents say/They don't know what it's like, 19 in modern days," sings Charlie over jazzy guitar noodles on the cut – a relatably melancholy vibe that sounds like a TikTok hit in the making.
LATE JUNE – LIMITS
Me literally every time I listen to Late June: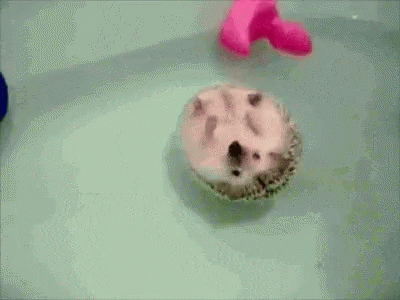 Standing Still EP is out now.
DUENDITA – BIO
New York's Candace Lee Camacho, also known as duendita, is questioning everything on the intoxicating "bio." "Who decides the way I walk?/Swollen sky is this my fault?/Am I disappointing you?/Didn't ask to be involved," begins the experimental cut, which was produced alongside duentida's long-time collaborator NB. "'bio' is an existential dance song, reflecting on a distaste for involuntary experiences as a human," reveals Candace of the track – a spiritual, heady odyssey with an intensely clubby twist.
GOLDEN VESSEL – GETFORWARD
He recently ventured into house music under the name 1tbsp, but this Friday, Maxwell Byrne is returning the focus to his Golden Vessel project with "getforward." Clocking in at just over 10 minutes, it's an immersive listen Maxwell wrote alongside The Nicholas, Emerson Leif, and Japanese Wallpaper. "It's pretty simple but lyrically it boils down to just trying to be present and not get carried away with future thinking so much," reveals Maxwell off the mesmerizing moodpiece, which I plan on getting lost in for the rest of the weekend.
DAYA – MONTANA
Daya's Grace Martine Tandon is returning to her roots on her stirring latest single "Montana." Featured on her forthcoming EP The Difference – due out May 14th – "Montana" is a bare-bones, stripped-down acoustic ballad that showcases the Pennsylvania native's rich, deep vocals nuances like ever before. Lyrically, meanwhile, "Montana" focuses on Daya's desire to leave Los Angeles for a simpler life, with Grace imagining a relationship free of noise and distractions amid a rural ranch paradise.
AI BENDR – COFFEE
Just a few weeks on from making her debut on We Are: The Guard with the moody, sweeping piano ballad "I Like You," Ai Bendr is showcasing a more playful side to her sound on "Coffee." It's a lightly caffeinated piece of soul-pop that hears Ai – who was born in Australia and raised in Michigan – in a state of complete and utter rapture with another. "Never met somebody who/I wanna make you coffee/I just need you on me, on me now," declares Ai over effervescent skitters on the cut, which perfectly channels the thrill of young love.
BOY-ISH – TIME AGAIN
Introducing Boy-Ish, the Canadian producer helping us to find our centers this Friday with his mediative latest single "Time Again." Bringing together blurry, pulsating synthesizers and chattering beats, over which Boy-Ish delivers his wonky, detached vocalizations, "Time Again" is the kind of track that embraces you like a sinking sunset. Combine that with some lovestricken lyricism, and "Time Again" makes for an essential accompaniment to summer evenings spent looking over city rooftops.
-
Why not follow We Are: The Guard's Weekly Chart for more? Enjoy your weekend! xox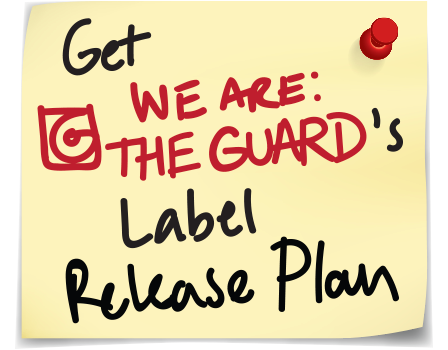 Jess Grant is a frustrated writer hailing from London, England. When she isn't tasked with disentangling her thoughts from her brain and putting them on paper, Jess can generally be found listening to The Beatles, or cooking vegetarian food.