BEST CHILL SONGS: 10 TRACKS FOR A SUMMER STATE OF MIND
Photo by Marie-Michèle Bouchard on Unsplash
Hi, everyone! How's your summer going? While I may be cranky, full of allergies, and sweating in places I never realized I could sweat, I've been loving every second so far! Of course, no summer is really complete without music, which leads me on to the latest edition of We Are: The Guard's Best Chill Songs! With the countdown to the weekend officially on, then, why not join me in getting in a summer state of mind this Friday with the following chill tracks from Fousheé, Kings of Convenience, yaeow, and plenty more?
-
FOUSHEÉ – MY SLIME
I've said it before and I'll say it again: Fousheé is a breath of minty-fresh air. It was only last week she was sharing her sultry cover of Depeche Mode's "Enjoy the Silence," but the TikTok act is already returning to our ears today with "my slime." It's a gauzily soft ode to those early days of a relationship, when everything feels like the movies, with Fousheé exhaling in the chorus: "You're my slime/My partner in crime/We just blow a day but you're still on my mind/Let's go to Paris sometime."
KINGS OF CONVENIENCE – FEVER
Just a few weeks on from sharing the deeply delightful "Rocky Trail," Norwegian duo Kings of Convenience is back this Friday with "Fever." "'Fever' is the song on Peace or Love that was the quickest to write, born from a pure and simple burst of inspiration," reveals Erlend Øyeof the cut. A tribute to the highs and lows of a love in bloom, "Fever" is a comforting beauty that hears Kings of Convenience's exquisite harmonies coming swept up by gloriously soaring strings and tumbling pianos.
YAEOW (FEAT. POWFU & SARCASTIC SOUNDS) – HOW TO LIVE
We Are: The Guard favorite yaeow is shining a light on the darkest corners of his mind on the deeply personal, deeply important "How To Live." "This song means a lot to me because I've had this feeling growing up that I was a burden. I felt 'different' from what was seen normal and struggled with social anxiety by spending a lot of time alone in my room," says yaeow of "How To Live" – a raw, tender piano ballad and confessional about that sense of being in a daily battle with your innermost thoughts.
BB SWAY – BET YOU KNOW
If that GIF of Homer Simpson on a pool float could be represented in song form, it'd be this song. Hong Kong chill master bb sway is taking us to a lush, tranquil paradise on "Bet You Know." "'Bet You Know' tells the story of a budding romance. The unspoken and growing affection between two people. It's about existing in the space between having the desire to know and enjoying the excitement and mystery of the unknown," says bb of the cut, which glistens and grooves with the effortlessness of early Air.
MOKITA – CLEAR EYES
Sometimes it can be hard to see the light at the end of the tunnel when we're in the middle of our darkest days, but Nashville singer-songwriter and producer Mokita is reminding us to hold on to hope on his latest single "Clear Eyes." Written about that moment when you finally emerge from the other side of a battle with depression, "Clear Eyes" is a lucid, crystalline piece of storytelling that hears Mokita's purest of pure vocal harmonies sitting atop a strummed acoustic and very little else.
LATE JUNE – STARGAZING
Following on from the release of his Standing Still EP earlier this year, New Zealand's Late June is back this Friday with the enchanting, captivating "Stargazing." Clocking in at just under two and a half minutes, the song – which is available to purchase as an NFT alongside some visuals courtesy of Late June's girlfriend, the environmental artist Isabella Young – "Stargazing" is a nocturnal opus whose blend of soft melodies and aggressive beats reminds me of the ambient works of Aphex Twin.
AUDREY MIKA – ALIVE
Life is hard, no doubt about it, but that doesn't mean we shouldn't stop and count our blessings every once in a while. Audrey Mika is doing exactly that on her latest single "Alive." "The higher I fly, the harder I fall/And maybe the highs are worth the lows/As long as I try, don't care if I fall/And maybe I'm lucky to be here at all," announces Audrey on the song – a fragile, vulnerable piano ballad that hears the former YouTube star positioning her stirring powerhouse vocals front and center.
SUNSETTO – GOOD CONNECTION
Canadian singer-songwriter sunsetto is soundtracking long-distance relationships everywhere on his latest single "good connection." "When we're alone/Talking on the phone/I feel a good connection/I'm in my zone/So when you get home/Baby, send me a message," sings Kyle Mischiek on the follow-up to "don't leave." Bringing together sunsetto's hazy, easy-going cadence with his love for melodramatic 90s R&B, "good connection" is a Life of Pablo-like bop that arrives just in time for the summer of love.
MUSTAFA (FEAT. SAMPHA) – CAPO
Mustafa continues to come to terms with the crushing loss of his close friend Smoke Dawg on "Capo." Featured on his recent debut project When Smoke Rises, "Capo" is a gorgeously haunting piano ballad that hears Mustafa uniting with British singer-songwriter Sampha in order to process the various stages of grief. "I try scrubbin' it off when I'm in the shower/I stare at myself in the mirror for hours," sings Mustafa in the opening verse, before sampling Smoke Dawg's voice to devastating effect.
DJ POOLBOI & SU LEE – I DON'T REALLY MIND
Austin's dj poolboi teams up with Su Lee, the South Korean singer-songwriter who went viral at the beginning of the pandemic with her smash hit "I'll Just Dance," for the sparkling "i don't really mind." Clocking in at just over three and a half minutes, it's a soft, synthy eruption of glitter and tears that Su does so well. Written about "the inner conflict of being drawn to the wrong things," "i don't really mind" is nothing short of an essential addition to sad banger mixtapes everywhere. Dazzling.
-
Follow We Are: The Guard's Weekly Chart for plenty more! x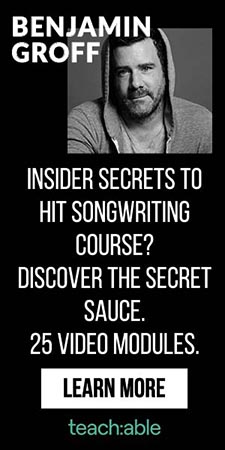 Jess Grant is a frustrated writer hailing from London, England. When she isn't tasked with disentangling her thoughts from her brain and putting them on paper, Jess can generally be found listening to The Beatles, or cooking vegetarian food.