HAPPY JULY: THE 10 BEST CHILL SONGS IN THE WORLD THIS WEEK
Photo by Jenna Anderson on Unsplash
Happy July, everyone! How are you holding up in this heat? I hope you're drinking lots of water and applying lots of sunscreen! Anyways, with the long weekend fast approaching, it's time to dive into the latest edition of We Are: The Guard's Best Chill Songs! Crank up the air-conditioning unit and enjoy the following selection of chill vibes from Portair, Sarcastic Sounds, Birdy & Mishaal, Hahlweg & Koste, and plenty of others!
-
PORTAIR – FOLD
Sydney-born, Los Angeles-based singer-songwriter Portair is stepping out into the unknown on his hauntingly atmospheric latest single "Fold." "This is about faith in yourself, walking into the wilderness with fervor and knowing that the only way is forward, not backward," explains Portair of the cut – which features on his recent EP The Light That Gives – with acoustics and finger snaps echoing behind the Nettwerk signee as his voice travels and searches into the night like a bitterly cold wind.
SARCASTIC SOUNDS, BIRDY & MISHAAL – CLOSURE
We Are: The Guard favorite Sarcastic Sounds teams up with Birdy and Mishaal for the stunning "Closure." As the title suggests, "Closure" is all about coming to terms with the end of a relationship. Bringing together gorgeous acoustics and wisps of strings, over which Sarcastic Sounds, Birdy, and Mishaal trade lines about the equal arts painful and liberating feeling of moving on from a lover, "Closure" is a genuinely, legitimately beautiful cut that could heal even the most brokenhearted of souls.
HAHLWEG & KOSTE – GROUNDHOG DAY
Every day has felt like Groundhog Day over the last few weeks and months. Just ask Hahlweg and Koste, who are expanding on that idea of time coming to a standstill on their thought-provoking latest single "Groundhog Day." "I just know I'm stuck/Time spent frozen/Fates been moving/And I see it start to crack/Hopeless notion/Devotion," sings Koste on the existential study, with his soul-stirring, meditative vocals coming juxtaposed by Hahlweg's eruptive, hard-hitting basslines. Spine-tingling stuff.
SURFACES & SALEM ILESE – COME WITH ME
Just in time for summer, Surfaces has shared "Come With Me." Featured on the College Station duo's recent album Pacifico – a 16-song collection that was written and recorded by Forrest Frank and Colin Padalecki in Malibu, California – "Come With Me" is an tranquil tropical reverie that hears Surfaces teaming up with rising pop star salem ilese in order to channel Fleetwood Mac circa "Everywhere." "We couldn't have asked for a better collaboration and it came out beautiful," says Surfaces. Listen.
TWO LANES – TRANSCEND
How I feel every time I listen to TWO LANES: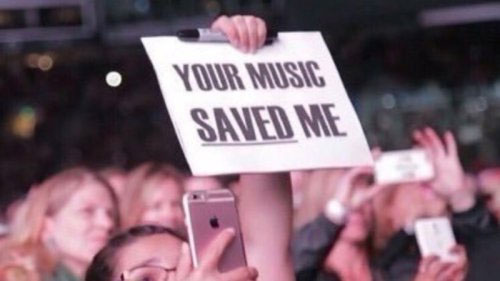 SHAMIR – SONGS REMAIN (ESTHER ROSE COVER)
Ahead of the release of How Many More Times – a six-song collection that reimagines cuts from her recent album How Many Times – Esther Rose has unveiled Shamir's cover of the crushing "Songs Remain." "'Songs Remain' is a song I immediately resonated with upon first listen. I'm unfortunately one of those people who associate love with grief," says Shamir of taking on "Songs Remain," with the 26-year-old's trembling coo revealing the depths of sorrow behind the lyrics. Just devastating.
SAINT JOSHUA – MI AMOR
Saint Joshua keeps on getting better and better. Following on from the release of "I Like" and "Love Is...," the London-based singer-songwriter is returning to our column this Friday with the deeply seductive "Mi Amor." While "I Like" and "Love Is..." showcased his talent for R&B-tinged balladry, "Mi Amor" hears Joshua leaning into more Latin-esque rhythms, with the final result making for a hip-swaying serenade that hears Joshua's endlessly sultry vocals taking center stage.
EMMIT FENN – MOVING ON (CLOZEE REMIX)
Just a few weeks on from holding her very own curated arts, music, and entertainment festival VOYAGE! at the Terry Bison Ranch Resort in Cheyenne, Wyoming, CloZee returns this Friday with an ascendant remix of Emmit Fenn's "Moving On." While the original makes for a relatively spacious listen, CloZee has succeeded in transforming "Moving On" into a decidedly glitchy affair, with flickering synths and tribal percussion helping to send the Far From Here closer into the firmament. "Soaring" doesn't cover it.
HARRISON WALKER (FEAT. SAM HURST) – RIDING
Meet Harrison Walker, the High Wycombe singer-songwriter inviting us into his hypnotic land of vibes on "Riding." Written and produced in his home studio alongside Sam Hurst, "Riding" is an enchanting trap and R&B hybrid that can be filed alongside artists such as EDEN, Teflon Sega, and Travis Scott. "The song is about a relationship between two people, a very casual one but they both enjoy each other's company," details Harrison of the cut, which captivates from the very first note to the very last note.
RUNNNER – HOUSEKEYS (FIELD MEDIC COVER)
Having recently signed to Run for Cover and announced his forthcoming album Always Repeating – due out on July 16th – Los Angeles-based singer-songwriter and producer Noah Weinman has shared a dreamy cover of "Housekeys'' by Field Medic. While the banjo-swept original made for quite the barn-burner, Runnner has transformed "Housekeys" into a heartland-synth odyssey of the highest order, with the ethereal, otherworldly production lending whole new meaning to the brutally honest lyrics.
-
Follow We Are: The Guard's Weekly Chart for plenty more! xo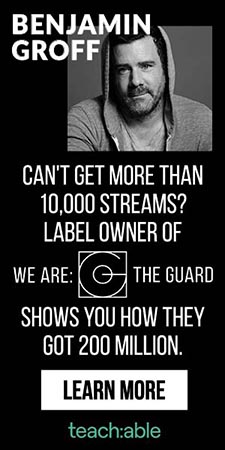 Jess Grant is a frustrated writer hailing from London, England. When she isn't tasked with disentangling her thoughts from her brain and putting them on paper, Jess can generally be found listening to The Beatles, or cooking vegetarian food.