THE 10 BEST CHILL SONGS YOU MUST HEAR THIS WEEK
Photo by cln
Fall is in full swing, and readers, I'm loving it. My candles are lit, my pasta e fagioli is bubbling on the stovetop, and I'm currently debating which cozy flick to watch tonight before bed (This one?). Of course, no autumn is complete without some comforting tunes to enjoy around all of these moments, which leads me nicely on to the latest edition of We Are: The Guard's Best Chill Songs. Check out the following fall favorites from cln, Nick Hakim, Alex Siegel, and more!
-
CLN – ENDLESSLY
While I listen to a lot of music, it's rare a song makes my eyes well up and my chest tight from emotion quite like cln's "Endlessly." The follow-up to "Into the Night" is a stunningly gorgeous piece of music built around a recording of an Albert's lyrebird, a threatened songbird from Australia's rainforests. "I think sounds that come straight from nature are as good as it gets," cln notes in a statement, with "Endlessly" underscoring why we must do everything in our might to protect this beautiful planet we live on.
NICK HAKIM – VERTIGO
Nick Hakim sings of a love so deep and intense that it makes time stand still on the smeary, disorientating "Vertigo." The latest single taken from his forthcoming album, COMETA, after the Alex G-featuring "Happen," "Vertigo" is an amorphous dose of psychedelic-soul about a clock-stopping connection. "Darling/Time seems to slow down/When you're near me," Nick sings, his voice slo-mo and wonderfully suspended in space. "Spinning/Fast as hell/Can't tell if it's me or the room that's moving."
ALEX SIEGEL – FAIRWEATHER FRIENDS
Having recently earned himself a cosign from Jungkook, Alex Siegel is continuing to bring his chill bedroom-pop transmissions to the masses this Friday with the deeply lovely "Fairweather Friends." "It's about trusting yourself and the love from your true friends," Alex says on social media. With Alex's delicate falsetto voice coming nestled in a pillowy soft acoustic production, "Fairweather Friends" is a sweet song of hope: "Holding your hand in the dark/Sunrise/Love me when the war is all over."
ELA MINUS & DJ PYTHON – KISS U
Ela Minus and DJ Python are paying tribute to the healing, centering, transformative power of healthy love on their brand new single, "Kiss U." Featured on their recent collaborative EP, ♡, "Kiss U'' is an ambient moodpiece that hears Ela's voice echoing outward like a mantra over DJ Python's itchy breakbeats. "I'm not holding on/And I'm not letting go," Ela repeats, before arriving at the kicker of a verse: "My life has ended many times before/But now that you're in it, none compare."
CHARLIE HOUSTON – WHAT DO WE DO NOW?
Last time we heard from Charlie Houston, she was working with EDM legends ODESZA, but today, the Canadian baddie is returning her attention to her solo output with "What Do We Do Now?" "There are times where as friends two people grow apart and it's no one's fault it just happens. But it's f*cking sad," Charlie says in a statement. A raw, intimate confessional written amid the dust and ruins of a friendship, "What Do We Do Now?" uses its moments of release to heart-rupturing effect.
BLOOD ORANGE – RELAX AND RUN
Blood Orange auteur Dev Hynes is going in search of escape from life's struggles on "Relax and Run." Lifted from his recent EP, Four Songs, "Relax and Run" begins with Dev seemingly stuck in a bottomless pit of despair: "Choose a spark, a feeling, what's left?/Dry, boring, nothing but dread." As "Relax and Run" gently unfurls, however, we hear Dev gradually becoming a freer and lighter man, with collaborators Erika de Casier and Eva Tolkin's airy backing vocals carrying him to a place of rest.
KHAMARI – DRIFTING
Khamari is enlisting the help of none other than the immortal Nina Simone on "Drifting." Produced by Khamari, Trackside, Whitenoise, and Johan Lenox, "Drifting" is a sweepingly opulent piece of R&B that hears Khamari searching for a sense of meaning in life over a sample of "Feeling Good." Khamari: "To me, the irony in sampling a song about a woman singing about how she's found euphoria, over a song about my struggle of being locked into a search for it, was a dope way to tell that story."
BIEN ET TOI (FEAT. SOPHIE MEIERS & CARPETGARDEN) – TOPO
Just a few weeks on from making his debut on We Are: The Guard with the Biig Piig-featuring summer groove "Rainbow Tables," Bien et Toi's Gianluca Buccellati is making his return today with "Topo." The latest single taken from his forthcoming debut EP, London Safari, hears Bien et Toi enlisting Durango native sophie meiers and Los Angeles star carpetgarden to deliver a twinkly lo-fi soul dispatch from a toxic relationship: "I'll follow instructions/I'm good when you want me suffering/Suffering."
BIPOLAR SUNSHINE – ALL KINGS
He's worked with everyone from Petit Biscuit to San Holo, but this Friday, Bipolar Sunshine's Adio Marchant is returning to his solo roots on the hauntingly impactful "ALL KINGS." Featured on Bipolar Sunshine's recent debut album 3034, an 11-song collection that explores "the dichotomy between human and machine in a world where our wants and needs are ever-changing, culturally and socially," "ALL KINGS'' is a slow-burning book of revelations that hears Adio stacking his voice like a sacred choir.
LUNA LI (FEAT. AMARIA) – BUTTERFLIES
Luna Li and Amaria? Name a more angelic duo.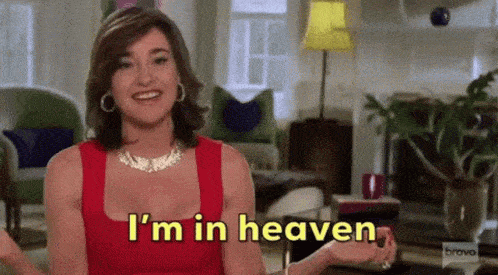 -
Follow We Are: The Guard's Weekly Chart on Spotify for more! xo
Sources:
Heaven GIF
Jess Grant is a frustrated writer hailing from London, England. When she isn't tasked with disentangling her thoughts from her brain and putting them on paper, Jess can generally be found listening to The Beatles, or cooking vegetarian food.