HAPPY HOLIDAYS: THE 10 BEST CHILL SONGS OF THE WEEK
Photo by Nick Walker
Welcome, everybody, to the final edition of We Are: The Guard's Best Chill Songs of 2022! Now the festive season is upon us, we hope you're finding plenty of time to relax and unwind amid the Christmas chaos. Whether you're spending the holidays at home or traveling to be with friends and family, this playlist is the perfect companion for falling into a food coma by the Christmas tree. Enjoy the following songs from SBTRKT & LEILAH, Das Kope, Delaney Bailey, and more!
-
SBTRKT & LEILAH – FORWARD
He recently teased it at the end of the music video for Drake and 21 Savage's "Jimmy Cooks," and this December, British producer SBTRKT is finally releasing the full version of "FORWARD." A collaboration with LEILAH, who previously worked with SBTRKT on "GHOST," "FORWARD" is a soft, twinkly mood piece about perseverance. "Baby, gotta get yourself together/Pushin' it, through the shit/Movin' till you good and it's forward, forward," sings LEILAH – her voice draped against a night sky of wonder.
DAS KOPE – PACIFIC COAST HIGHWAY
It was the winter solstice this week, but Brazilian-born Das Kope is teleporting us to the peak of summer with the dappling "Pacific Coast Highway." "The PCH somehow seems to have this magical touch in the back of my mind," says Das. "Like a voice that says 'it's okay not to know the answers, it's okay just to keep driving' and that's the feeling I tried to bring to the song." With a Kevin Parker-esque vocal melody floating like an apparition over balmy riffs, "Pacific Coast Highway" is pure vibes.
DELANEY BAILEY – MY SKIN
Back in January, Delaney Bailey made her debut on We Are: The Guard with "j's lullaby (darlin' i'd wait for you)," and this December, the TikTok star is seeing the year out with the beautifully gut-wrenching "My Skin." Lifted from her recent EP, (i would have followed you), "My Skin" is a string-laced lullaby about recovering from an abusive relationship, with Delaney taking us on a slow healing journey: "My skin's not what it used to be/It's scabbed, and it's raw from scrubbing you off of me."
DYL DION – TALK EVERY NIGHT
The holiday season is a period of reflection for many of us, with dyl dion looking back on lost friends and lovers on his brand new single, "talk every night." "A lot of the song is about feeling distant from the people around you and wanting to connect again," explains dyl. "The song is specifically about an experience where a really good friend left after the summer ended." A soothing guitar-pop bop that washes over listeners like an ocean wave, "talk every night" is packed full of youthful longing.
LATE JUNE – SKY FLEUR
Late June does it again. Just a couple of weeks after teaming up with RUNN on "Late Nights," a song we described as "an anxious transmission from the depths of the small hours," the New Zealand producer returns with "Sky Fleur." "When I wrote 'Sky Fleur' I was just trying to create something that felt like you were drifting away under the sunset on a mountain with your best friends," notes Late June of the cut, which strikes that perfectly delicate balance between tranquil and utterly joyous.
BUBBLE TEA AND CIGARETTES – HAPPINESS
It's dark and rainy outside, but Los Angeles-based duo Bubble Tea and Cigarettes is bringing to mind endless blue skies and white clouds on their latest single, "Happiness." Coming ahead of their year-end shows at Ché Café and Silverlake Lounge, "Happiness" is a blissful bit of lo-fi pop that sounds like a fantasy set in an anime-esque dreamworld. With lyrics about a brooding Internet romance set against sparkly clusters of synthesizers, "Happiness" is the sonic equivalent of summer in Roku City.
CLN (FEAT. STEPHEN GEISLER) – SUPERSONIC
We've already heard his collaborations with the likes of Eilish Gilligan, Holly Hebe, and px, and this week, Australia's cln is back with another emotionally hard-hitting duet from his recent album, Over, All Again. "Supersonic" hears cln teaming up with Stephen Geisler to explore the coping mechanisms we often turn to in dark times. "Chemicals been soaking in my brain/Never lucid at all," laments Stephen in the first verse, before shivering beats launch the song toward a kind of icy abandoned planet.
TEFLON SEGA – HOTEL
Listening to Teflon Sega can feel like taking a hammer to a heart of glass, with the R&B anime crooner sharing another soul-shattering cut with "Hotel." Coming after "Forever in the Winter," "Hotel" is an ambitious ballad that hears Teflon showcasing his poetic tendencies like never before. "Now you're checking in checking out/But my heart is not a hotel/Ya left the key, headed south/But my heart is not a hotel," sings Teflon – his narrative painting a sweeping picture of emotional devastation.
JUNO ROOME – GARDENS
New York City's juno roome is capturing the strange wistfulness of that week between Christmas and New Year on "gardens." "I've written some heavier songs this year, as well as some lighter ones. This fun little tune was just a nice break from it all – about missing a loved one who's gone out of town, in the space between Christmas and New Year's – which I suppose, is still kind of depressive haha," says juno. Equally forlorn and nostalgic, "gardens" is the perfect lullaby to see you through Betwixtmas.
MICKY BLUE – THE CHRISTMAS SONG
And, finally, what better way to conclude our final Chill column of the year than with this icy, glacial cover of "The Christmas Song" by Micky Blue? More vocoders in 2023, please. We Are: The Guard's Indie Christmas is available to stream now!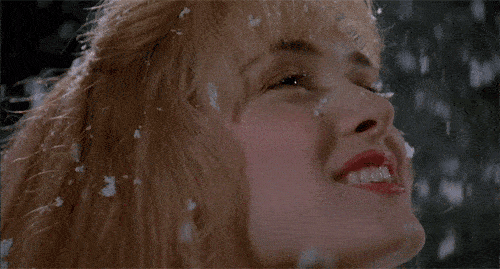 -
Merry Christmas, everybody! xo
Sources:
Christmas GIF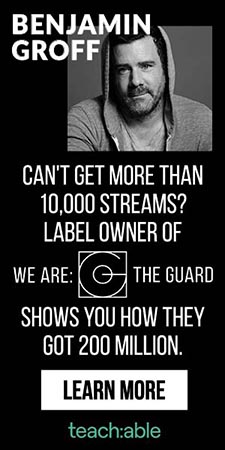 Jess Grant is a frustrated writer hailing from London, England. When she isn't tasked with disentangling her thoughts from her brain and putting them on paper, Jess can generally be found listening to The Beatles, or cooking vegetarian food.