TOP CHILL SONGS: 10 VIBES FOR THE WEEKEND
Photo by Megan Henderson
While I've managed to tick a few gifts off my list, I'm still nowhere near done with my Christmas shopping. As tempting as it is to have a breakdown every time I step inside a Walmart, I'm determined to get through this holiday season with my nervous system intact. Speaking of which, if you're looking to make use of your noise-canceling headphones while hitting the shopping mall this weekend, check out the latest edition of We Are: The Guard's Top Chill Songs, featuring Katie Gregson-MacLeod, brb. and HYBS, amy michelle, and seven other favorites!
-
KATIE GREGSON-MACLEOD – WHITE LIES
Having made her breakthrough earlier this year with "complex," Scottish singer-songwriter Katie Gregson-MacLeod continues to tear our hearts from our chests on her new single, "white lies." Written alongside Matt Maltese and featured on her recent EP, songs written for piano, "white lies" finds Katie drifting apart from an ex-lover. "Sometimes I tell white lies/Like I will always want you/No matter the rocks above you," croons Katie, her soulful voice resonating with a bottomless emotional depth.
BRB. & HYBS – NO ONE
It's no secret we're big, big supporters of HYBS here at We Are: The Guard, with "Ride," "Dancing With My Phone," "Go Higher," and, most recently, "Killer" all having earned spots in our columns. Just before the music industry shuts down for Christmas, however, the Thai duo is claiming one last place on our site with "No One." A collaboration with Singaporean trio brb., "No One" is a head-nodding groove that hears HYBS and brb. pledging allegiance to a one-in-a-million lover. Smooth stuff.
AMY MICHELLE – PATIENCE
Rising Irish artist amy michelle is at a crossroads in a friendship on "patience." amy: "The song deals with trying to navigate a difficult friendship or relationship between two people. Despite the unconditional love they have for each other, they are both reflecting a bewildered frustration of unresolved issues within themselves onto one another, causing immense hurt and pain." With floorboards creaking underneath her night whispers, "patience" is as sweepingly intimate as a page in a journal.
FELLY – ME AND MY GANG
Felly's Christian Felner is celebrating the unbridled joy of friendship on "me and my gang." Lifted from Bad Radio, "me and my gang" is a gloriously twangy tribute to a weekend spent getting up to no good with the people you love. "I was spending a lot of time with my old friend Dwayne and he has an energy that is pure and positive. We spent weeks in Los Angeles going out to eat, spending money, laughing, talking about ideas. We wrote this song when we came home one night," explains Felly. Enjoy.
STOREFRONT CHURCH (FEAT. PHOEBE BRIDGERS) – WORDS (LOW COVER)
Following the deeply tragic, untimely death of Low's Mimi Parker in November, Storefront Church's Lukas Frank is sharing his cover of "Words." A collaboration with his childhood friend, Phoebe Bridgers, Storefront Church's take on "Words" carries with it a kind of gothic, stately, and, ultimately, purgative beauty. "Low's music has been incredibly useful to me; it's like an antidote to anxiety, with Mimi's voice at the heart of it – relieving, cathartic, and honest," says Lukas. Rest in power, Mimi.
OMAR APOLLO – EVERGREEN (YOU DIDN'T DESERVE ME AT ALL) (STRIPPED)
A couple of weeks on from sharing the official video for Ivory cut "Evergreen (You Didn't Deserve Me at All)," Omar Apollo is back with a raw, tender stripped version of the TikTok viral hit. While the original heard Omar experimenting with a Phil Spector-tinged Wall of Sound, this stripped take hears Omar really focusing in on the anger and despair at the core of "Evergreen," with Frank Ocean's rumored beau showcasing the soul and grit in his vocals as he looks to reclaim his self-worth from his ex-lover.
J. MAYA – PROPHECIES
Thanksgiving may have come and gone, but J. Maya is continuing to express her gratitude on the stunningly gorgeous "Prophecies." According to J, "Prophecies" was written as a tribute to her parents. "It's about the sacrifices they've made for me, the pressure I've faced to make their dreams come true, and the parts of their prophecies I've kept close to my heart, even as I've carved a different path for myself," says J, with the Harvard alum pouring her everything into her emotive vocal performance.
EMOTIONAL ORANGES – LET ME GO
They recently appeared in this column with the sumptuous, delectable "Petty," and today, Los Angeles duo Emotional Oranges is back with some freshly squeezed juice on "Let Me Go." Featured on The Juice: Vol. III, "Let Me Go" hears Emotional Oranges delivering a dose of retro R&B heartbreak straight out of the nineties vaults, with A and V describing a couple on the brink: "I'm goin' through somethin', you don't have my back/Everything's down and I can't look back/Just need you to let me go, baby."
LATE JUNE & RUNN – LATE NIGHTS
He recently took to social media to share his Spotify Wrapped stats, and today, Late June is looking to add to those millions of streams with the RUNN-featuring "Late Nights." Coming to us via TH3RD BRAIN, "Late Nights" is an anxious transmission from the depths of the small hours. "Am I just wasted on summer air/I need to know, baby/Do you care?" questions RUNN, with her sleep-preventing intrusive thoughts coming caught up in Late June's lush, soothing fantasia of claps and arpeggios.
JMR – SILENT NIGHT
With just over two weeks to go until December 25th, what better way to conclude than with this beautifully quirky cover of "Silent Night" from We Are: The Guard's Indie Christmas? Dare we say this is the holiday hymn like you've never heard it before!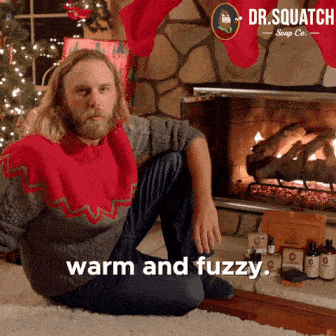 -
Follow We Are: The Guard on Spotify for more! x
Sources:
Christmas GIF
Jess Grant is a frustrated writer hailing from London, England. When she isn't tasked with disentangling her thoughts from her brain and putting them on paper, Jess can generally be found listening to The Beatles, or cooking vegetarian food.