THE 10 BEST INDIE SONGS TO OBSESS OVER THIS WEEK
Last week, you may have caught that video of the two teenagers getting schooled by Phil Collins' "In the Air Tonight." It went viral for a reason – turns out there's something ridiculously gratifying about watching a couple of kids lose their sh*t over a piece of music you've loved for as long as you can remember. It also served as a reminder that there's nothing quite like the experience of hearing a good-ass song for the first time in your life. Perhaps there's a track in this week's column that'll cause you to react the same way? I guess we'll have to wait and see! Check out the latest edition of We Are: The Guard's Best Indie Songs, featuring beabadoobee, Bon Iver, Glass Animals, and more.
Phil Collins was a hipster before you. pic.twitter.com/OBf8sPMMmj

— Eric Alper (@ThatEricAlper) August 7, 2020
-
BEABADOOBEE – SORRY
Having recently kicked our butts with the badass "Care," beabadoobee is in a more apologetic mood on "Sorry." The latest single to be lifted from her upcoming album Fake It Flowers is a string-laden ballad and mea culpa, with bea reeling off all the mistakes she's made in a friendship before the song erupts into a Led Zeppelin-esque symphony.
BON IVER – AUATC
Fresh off his appearance on Taylor Swift's folklore, Bon Iver returns to our ears with the gleaming "AUATC." Short for "Ate up All Their Cake," it's an anti-capitalist polemic that radiates with a homely sense of warmth, with a coruscating commune of voices coming out in support of Justin Vernon, including Jenny Lewis and Bruce f*cking Springsteen.
GLASS ANIMALS – TANGERINE
Just in time for August, Glass Animals are dropping one final summer anthem in the form of "Tangerine." Lifted from their recent album Dreamland – which frontman Dave Bayley has described as the British band's first autobiographical record – "Tangerine" is a tropical-pop bop replete with "Hotline Bling"-like synthesizers and Wavey Davey vibes.
ANGEL OLSEN – WHOLE NEW MESS
Coinciding with the announcement of Whole New Mess – an 11-song set recorded at The Unknown, a church-turned-studio in Anacortes – Angel Olsen returns with the stripped-back title piece. It's a drowsy reverie that powerfully reckons with the artist's mental health, with Angel falsely promising to "get back on track" over a swaying guitar.
TOBACCO (FEAT. TRENT REZNOR) – BABYSITTER
Exclusive footage of me listening to this song: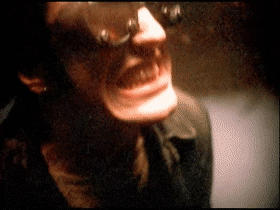 OMAR APOLLO – STAYBACK
Omar Apollo never fails to bring the funk, with the Hobart native delivering the goods once again on "Stayback." "'Stayback' is a song about being in love for a long period of time," explains Omar of the squelchy, viscous groover – which follows on from "Imagine U" – with the 23-year-old vocally channeling his inner Prince before a guitar solo lets rip.
AMY ALLEN – DIFFICULT
The "Queen of Silver Linings" herself Amy Allen is difficult and proud on her latest single. "I wrote 'Difficult' after I realized this word which I used to take as an insult, is actually something I own," writes the songstress of the balls-to-the-wall banger, which serves up Amy's unapologetic voice on a riff resembling an alternate-reality "Lithium."
ANJIMILE – MAKER
Anjimile goes in search of self-actualization on "Maker." Written about the Boston act's transgender experience, "Maker" is an earthy, empowering ode to taking the reins of life and fulfilling your potential as a human being, with Anjimile humming in the chorus: "I'm not just a boy I'm a man/I'm not just a man I'm a god/I'm not just a god I'm a maker."
DAVID BLAZER – A STONE'S THROW AWAY
Meet David Blazer, the Burbank artist formerly known as A Sol Mechanic, who's introducing us into his blissfully nostalgic sound on "A Stone's Throw Away." With David's rasp intertwining with warmly lilting Americana, "A Stone's Throw Away" is a tribute to a love that defies distance that goes down like a cup full of morning sunshine.
THE BLOSSOM – ANGEL FANGS
There's something unflinchingly honest about THE BLOSSOM's music, with the artist taking a microscope to her feelings once again on "ANGEL FANGS." Written while in quarantine, it's a dull, aching lilt of a song that dissects heartache and self-loathing, with a lo-fi acoustic and very little else backing THE BLOSSOM as she strives for catharsis.
-
Until next week, why not follow We Are: The Guard's Weekly Chart for more? x
Jess Grant is a frustrated writer hailing from London, England. When she isn't tasked with disentangling her thoughts from her brain and putting them on paper, Jess can generally be found listening to The Beatles, or cooking vegetarian food.