THE 10 BEST INDIE SONGS OF THE WEEK ARE HERE
Photo by Alekzan Powell on Unsplash
Hi, everyone! How was your weekend? Did you do anything fun I should know about? I'm not going to lie, I pretty much spent the whole of Saturday and Sunday fastened to my couch binging the Halloween section on Netflix – and, honestly? It was the best weekend I've had in a very, very long time! Anyways, between that and raiding my supply of candy corn (I have no willpower!), I also managed to compile this week's edition of We Are: The Guard's Best Indie Songs. With the nights drawing in, then, let's cozy up with the following tracks from Wallows, Lykke Li, Colby Lafayette, and more.
-
WALLOWS – VIRTUAL AEROBICS
Wallows are getting in the quarantine spirit on their latest single "Virtual Aerobics." Featured on their forthcoming EP Remote, it's an absurdly fun effort about getting lost in YouTube workouts videos (lockdown life!), with big, jaunty piano chords backing Dylan Minnette as he sings to his lover: "Let's spend the night/Doing some virtual aerobics."
LYKKE LI – BRON
She recently returned with a cover of Gloria Gaynor's "I Will Survive," and now, Lykke Li continues to tease brand new music in the form of "BRON." Produced alongside Ludwig Göransson –  who won an Oscar for his Black Panther score in 2019 – it's a cinematic, sweeping piece of sad-pop that hears Lykke pleading to a lover to let her go in Swedish.
COLBY LAFAYETTE – BUMPIN' 16'S
Citing Nirvana, Jimi Hendrix, Childish Gambino, and Kendrick Lamar among his influences, Colby Lafayette is going hard and then some on "BUMPIN 16'S." Featured on his forthcoming EP SO BAD, it's an ode to the Los Angeles artist's wayward youth, with thick slabs of distortion underpinning Colby as he delivers a vocal that's all attitude.
PAPICHULOTEEJ – DO BETTER
If the cold, dark nights are starting to bring you down, papichuloteej is here to lift your spirits with "Do Better." Featured on his recent EP Homecoming, it's a jangling, 60s-tinged slice of late-summer, with papichuloteej singing about the struggles of being in an on-off relationship over the kind of production that sounds primed for radio play.
JONI MITCHELL – DAY AFTER DAY
Fall is my favorite time to listen to some Joni Mitchell, so you can imagine my delight when the folk legend returned recently with the archival offering "Day After Day." Written and recorded in 1965, "Day After Day" is described as Joni's first original song, with the brooding acoustic lament making for a fascinating insight into the singer's early years.
CLAUD – WISH U WERE…
Claud is getting us in our feelings on her latest single "WISH U WERE…" The song – which has already clocked up over a million plays on TikTok (!) – is actually a remix of the rising artist's 2019 hit "Wish You Were Gay," with skittering drums, distorted guitars, and modulated vocals lending the ode to unrequited love a whole new trippy trap vibe.
CLUB INTL (FEAT. JOHN EATHERLY & MADELINE FOLLIN) – ASH IS GONE
Having debuted earlier this year with the electrifying "Crush," Club Intl – the supergroup comprising of Chromatics' Johnny Jewel and Public Access T.V.'s John Eatherly – return at long last with "Ash Is Gone." Featuring Cults' Madeline Follin, it's a twinkling, pillowy lullaby – the kind that was made for a small-town slow dance beneath the stars.
SERENA ISIOMA (FEAT. SAINT LEWIS) – KING
This. Goes. Off. Serena Isioma heads in search of self-worth on her latest single "King." "King me/I'm the king of me," repeats the Chicago musician on the song – which follows on from the previously featured "Blue Sky" – with chiming guitar riffs and low-slung, groovy basslines supporting Serena as she offers up her most liberating topline to date.
SHAMIR – DIET
Shamir's self-titled album brings with it anthem after anthem, with a particular highlight coming in the form of "Diet." With big, searing chugs and thudding drums, it's the kind of song that wouldn't have sounded out of place surfing the college radio airwaves in the mid-90s, with the whole thing coming topped off by Shamir's bloodlusting countertenor.
CHARLI ADAMS – DIDN'T MAKE IT
Nashville's Charli Adams is plunging us into a world of aching nostalgia on "Didn't Make It." Written about that moment when you realize a love has run its course, but you're still desperately, hopelessly clinging on, "Didn't  Make It" is a longing blast of 80s-indebted power-pop that unites John Hughes romanticism with the gothic torment of The Cure.
-
Follow We Are: The Guard's Weekly Chart for more! x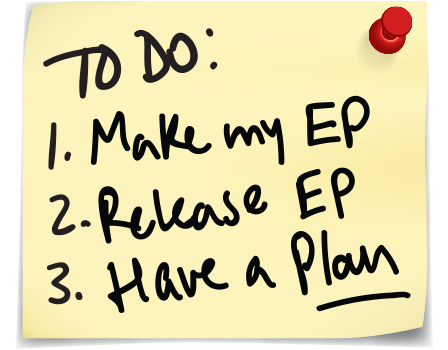 Jess Grant is a frustrated writer hailing from London, England. When she isn't tasked with disentangling her thoughts from her brain and putting them on paper, Jess can generally be found listening to The Beatles, or cooking vegetarian food.