THE 10 BEST INDIE SONGS WE'RE THANKFUL FOR THIS WEEK
Photo by flowerovlove
Happy Thanksgiving Week, readers! Can you believe it's finally here? Before sinking into a carbohydrate coma to avoid discussing *that* Twitter reinstatement with Uncle Jack, however, it's time for the latest edition of We Are: The Guard's Best Indie Songs. Just don't forget to send us some sweet potato casserole in return for compiling the following songs from flowerovlove, Suki Waterhouse, Nia Archives, and plenty of others!
-
FLOWEROVLOVE – OUT FOR THE WEEKEND
It's Monday morning, but flowerovlove's Joyce Cisse has us feeling like it's Friday night on her joyous latest single, "Out for the Weekend." Lifted from her recent EP, A Mosh Pit in the Clouds, "Out for the Weekend" is a nostalgia-drenched indie-pop ode to evenings out with friends. "'Out for the Weekend' is about me and my best friend specifically never dressing for the weather and being cold in London because we committed more to our outfit than to comfort," adds Joyce of the gloriously dreamy bop.
SUKI WATERHOUSE – NEON SIGNS
British model-turned-musician Suki Waterhouse is channeling her inner Siouxie Sioux on the distorted "Neon Signs." According to Suki, "Neon Signs" was written with her poet friend, Lux, in her first apartment. "We would always come in and out of each other's lives, usually when either of us was in some kind of despair or disaster, and have these intense moments of creativity together," explains Suki of the cut, a fuzzy goth fairground ride that builds to a chorus that sends the head spinning.
NIA ARCHIVES – SO TELL ME…
Meet Nia Archives, the British act bringing jungle back on her latest single, "So Tell Me…" Coming alongside a video directed by Nia and Dan Emerson, "So Tell Me…" is a skitteringly high-energy city confessional about being at a crossroads in life. "So tell me why I should choose to stay/When you keep on treating me in this way," questions Nia, with the BBC Music Introducing Artist of the Year 2022 showcasing hints of Amy Winehouse in her voice against a backdrop of indie guitar licks and drum breaks.
WEYES BLOOD – GOD TURN ME INTO A FLOWER
Weyes Blood's Natalie Merring is reminding us softness is a superpower on the spectral "God Turn Me Into a Flower." Featuring Oneohtrix Point Never's Daniel Lopatin on keys, "God Turn Me Into a Flower" is a haunting chamber-pop sunrise inspired by the Greek mythological figure Narcissus turning into a flower. Natalie: "That's the approach you have to take with all the uncertainty and irrevocable change that's happening right now. If everything's gonna fall apart, don't be weak. Become soft."
PHOEBE BRIDGERS – SO MUCH WINE (THE HANDSOME FAMILY BAND COVER)
Nothing but respect for my Queen of Christmas?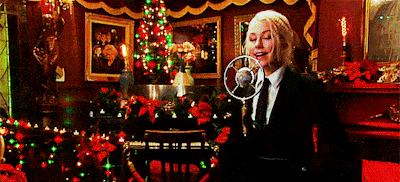 ROMY & FRED AGAIN.. – STRONG
Just over two years on from dropping her debut solo single, "Lifetime," The xx's Romy is back with the ecstatic "Strong." Accompanied by a video starring her cousin, Luis, "Strong" was inspired by the loss of both of their moms: "I think we both kind of try to hold emotions down and put on a brave face about stuff – writing this has helped me connect with these feelings of grief and with him." With Romy channeling her sorrow through Fred again..'s laser-beam rapture, "Strong" is pure club-pop catharsis.
DOLORES FOREVER – CONVERSATIONS WITH STRANGERS
Dolores Forever is claiming the title of our new favorite girl band with their latest single, "Conversations With Friends." Coming to us via Sweat Entertainment, the Tom Fuller-produced "Conversations With Friends" is a bright, shimmering barn burner that sounds equal parts Tegan and Sara and Fleetwood Mac. "It's about the dark feeling of being disconnected with the world around you. The way that conversations with strangers allow for anonymity and self-reinvention," reveals Dolores Forever. Enjoy.
FOUSHEÉ (FEAT LIL UZI VERT) – SPEND THE MONEY
She made her breakthrough over two years ago with TikTok viral hit "Deep End," but Fousheé is proving she's far more than an Internet trend on "spend the money." Featured on her recent debut album, softCORE, "spend the money" is a chaotic, frenetic goth rave that hears Fousheé flashing the cash over a glitching industrial beat. "It's in a safe but it should be in my purse/Don't say you love me, it eventually just hurts," sings Fousheé, with the RCA signee channeling a more badass Grimes.
TWO BLINKS, I LOVE YOU – I LOVE YOU
Having won us over with the joyous, glorious indie-pop sounds of pizzagirl, British singer-songwriter Liam Brown is taking us in a different direction as two blinks, i love you. Released through Heist or Hit, debut single "i love you" hears Liam pivoting to the more patient emotional fables of Alex G or the late, great Elliott Smith. Liam: "In its most direct sense lyrically and musically, it literally is just a confession of love, and maybe the feelings of confusion and intensity with that realization. In a good way I think."
REYKO – JOSEPHINE
Ahead of performing their final gig of 2022 at Colors Hoxton, REYKO's Soleil and Igor are sharing "Josephine." The first single unveiled from their forthcoming third album and the follow-up to 2021's Pulse, FANTASÍA, sounds like it stumbled straight out of a saloon bar full of outlaws, cowboys, and gamblers, with off-kilter keys backing Soleil as she sings a careening song of caution to a friend: "Josephine, can't you see?/He isn't worthy of your time and grief/Josephine, can't you see?/His only agenda is to deceive."
-
Happy Thanksgiving! xo
Sources:
Phoebe Bridgers GIF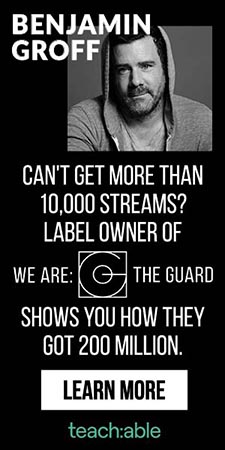 Jess Grant is a frustrated writer hailing from London, England. When she isn't tasked with disentangling her thoughts from her brain and putting them on paper, Jess can generally be found listening to The Beatles, or cooking vegetarian food.