FEATURED FIND: THE BRAZEN YOUTH ARE THE KINGS OF CAMPFIRE-CORE
Image by Sophia Ragomo
Folk-rock project The Brazen Youth's new single "Hometown" is a celebration of the past and present, and the loved ones who helped shape your present self. Marshmallows not included.
The Brazen Youth, composed of members Nic Lussier, Charlie Dahlke, and Micah Rubin, got their (formal) start in 2014, when Lussier, Dahlke and Rubin were in high school. Using the rural Connecticut farm that Dahlke grew up on, the band went on to record and release what became their debut record The Ever Dying Bristlecone Man in 2016. In 2018, popular Twitter account WeRateDogs (@dog_rates) featured The Brazen Youth's single "Burn Slowly / I Love You" in their Dogs of 2018 compilation video, which was viewed over 12 million times.
holy shitttttt thank u for using our tune we heckin pups https://t.co/mUFpgyYSeb

— the brazen youth (@TheBrazenYouth) December 31, 2018
Since then, the band has toured the US extensively, and released two more bodies of work: their sophomore record Primitive Initiative (2018) and their EP 15 Billion Eyes (2019). Just before COVID-19 hit, the band was invited to Audiotree to play a 5 song set. "Hometown" marks their first new song in over a year.
THE BRAZEN YOUTH - BURN SLOWLY / I LOVE YOU - AUDIOTREE LIVE
In an interview with Honey Punch Magazine, Dahlke describes The Brazen Youth's music as "long aesthetic depictions of rural landscapes." While this holds true for the band's previous works, "Hometown" seems like a departure from this description. If the band's previous works were large, open fields, "Hometown" is a lush, green backyard. Like large, open fields, the band's previous work is fluid and expansive. "Hometown" feels more intimate, present, and all-encompassing - similar to a lush, green backyard. In particular, "Hometown" feels like a sunset campfire.
THE BRAZEN YOUTH - HOMETOWN
Whether it be the gentle warmth of the fire, the at-oneness with nature, or the intimate silence shared with others, campfires always conjure up a myriad of emotions that seem to only appear when you are by one. The same happens while listening to "Hometown". Maybe it's the far too relatable opening line ("I got a scratchy throat / and it's because I've been smoking / back in my old bunk room"). Maybe it's the addicting descending melody, or declaration of love in the chorus. Whatever it is, "Hometown" makes me feel warm and nostalgic and lots of other feelings I just can't place. Just like a campfire.
We had the chance to catch up with the band and chat about "Hometown."
WE ARE: THE GUARD: Hi guys! Thanks so much for chatting with us. Congrats on the release of "Hometown!" How does it feel to be releasing music at this point in time?
THE BRAZEN YOUTH: Thank you! It feels good to be putting some new stuff out. We've had this song written for a long time, and it was recorded over a year ago, so we've been sitting on it for a while. Excited for people to hear!
WE ARE: THE GUARD: Can you tell us what it was like to write and record "Hometown?"
THE BRAZEN YOUTH: We recorded this song, along with a batch of others, last June. This was in the thick of the pandemic, of quarantine, and all of that catastrophic stuff. Those dark moments gave us the chance to really hunker down together for a month and a half, only seeing each other. We found a nice routine, and spent moments between tracking songs to enjoy some hometown summer fun.
WATG: Is there anything else on the horizon for the rest of 2021 that you can share with us?
TBY: We gotta ask mgmt what we're allowed to say! More is coming though, and we're really excited to start playing shows again.
WATG: Do you guys have any secret talents or hobbies outside of music that people might not guess?
TBY: Charlie loves playing basketball, Nic enjoys trail running, and Micah makes a mean breakfast sandwich.
WATG: Who's an underrated artist (or band) that we should know about?
TBY: Will Orchard — our live bassist. He has an amazing solo project. We love him.
WATG: We LOVE Will, too and featured him on the site recently! Read here!
WATG: To end with a fun one, if you could invite 3 people -dead or alive- to a dinner party, who would you pick?
TBY: If we each chose one person, we would have Arthur Russell, Leonard Cohen, and James Krivchenia (drummer of Big Thief). It'd be an interesting night for sure!
---
"Hometown" by The Brazen Youth is available now on all streaming platforms.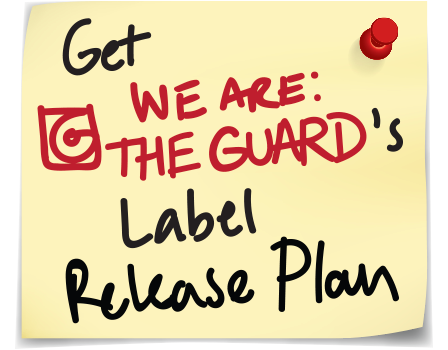 Charlotte Stack lives in Philadelphia, Pennsylvania, where she studies Music Business in Drexel University's Music Industry Program. When she isn't working, Charlotte is most likely cuddling with her dog, Jade or at a show.
The Brazen Youth
Hometown
- MR: Middlebury, VT
- CD: Lyme, CT
- NL: East Lyme, CT
Birthday / Sign
- MR: July 2nd / Cancer
- CD: 5/24/98 (GEMINI)
- NL: March 3 — i am a pisces.
Pets
MR: I live with two cats named Baby and Prosciutto but they're not mine
- CD: 2 dogs, 4 cats, 2 horses, 2 goats, 6 chickens - NL: None :/
I Associate With
- MR: Monument Farms Chocolate Milk
- CD: Arthur Russell
Pronoun
We all use he/him/his
Favorite Movie/Show
We all really like the Sopranos.
Favorite Book
- MR: Into the Wild
- CD: Cat's Cradle
- NL: Prodigal Summer by Barbara Kingsolver (currently)
Inspirations
- NL: plants, lakes
- MR: My friends and family
Life changing album
- MR: Four of Arrows by Great Grandpa
- NL: Howl by Rival Consoles
Hobby / Passion
MR: Cooking breakfast
Favorite Animal
- CD: Maine Coon Cat
- NL: sheep or capybara
Education
CD: high school
WE ARE: THE GUARD LATEST RELEASES
Leon Else