THE 9 BEST NEW INDIE POP SONGS FOR THE START OF MARCH
Image by Jacalyn Beales on Unsplash
March has arrived and hopefully with it we'll see some light at the end of the tunnel. With vaccinations moving forward and warmer weather around the corner, there's lots to look forward to. As usual, we're here to share the best new indie pop releases with you. So without further ado, here's what should be on your playlists!
SOPHIA GRIPARI - DLS
LA based indie pop artist Sophia Gripari brings us a new single called "DLS" (short for Dirty Little Secret). The London native has steadily released music throughout the pandemic, and each song carries her signature drenched-in-sunlight, danceable indie pop sound. We caught up with her before the release of "DLS," so be sure to check out our Featured Finds interview if you'd like to get to know Sophia.
ALICE LONGYU GAO, BÜLOW, MURA MASA - SHE ABUNAI
We've been fans of Alice Longyu Gao for quite some time, and could not be more excited to hear new music from her. Teaming up with Mura Masa and Bülow, "She Abunai" walks the line of hyperpop, experimental, and alternative. It's fun, it's cool, and has us looking forward to more to come from "bad girl Alice."
BABY QUEEN - THESE DRUGS
Baby Queen's music is so powerful because she is brave enough to be vulnerable. On new single "These Drugs," she reflects on the self-destructive behaviors and cycles around drug use. In an interview with NME she shared: "I knew I was taking a risk when I decided to be so uncomfortably honest in these lyrics, but I also knew I had to share this story with people because we all have a monkey on our back and self-destruction is a stranger to nobody. I really want people to know that there is a better life waiting for them should they choose it."
BEN KESSLER - LOVE YOU NOW, LOVE YOU LATER
We've been waiting on the edge of our seats for Ben Kessler's Cruise Control EP, and while we'll have to keep waiting until March 18th, he shared a new single to hold us all over. On "Love You Now, Love You Later," he reflects on leaving his family and friends back home to start his new life.
JAPANESE BREAKFAST - BE SWEET
Japanese Breakfast (aka Michelle Zauner) returns with a groovy new single, "Be Sweet." Co-written and produced by Wild Nothing, "Be Sweet" is an 80s-inspired synth pop jam. The song is brighter and more colorful than the reflective sounds of her last album Soft Sounds from Another Planet. Her upcoming album Jubilee arrives June 4th via Dead Oceans.
SURIEL HESS - SICK OF YOU
A little under a week ago, Suriel Hess dropped a sweet new single, "Sick of You." Somewhere between pop and singer-songwriter, he skillfully tells a romantic story of not getting sick of a partner, despite being in lockdown together due to COVID-19. Find out more about Suriel and "Sick of You" here!
DWY - SUMMERS OVER
DWY's 8 Bit Memories is SO good and you absolutely need to listen to the whole project. The last song, "Summers Over," drips with nostalgia and really showcases the multi-instrumentalist-songwriter-producer's vocal abilities.
RENFORSHORT - VIRTUAL REALITY
On her new release "virtual reality," renforshort shares a story we all know a little too well at this point. While technology has done a lot of good, we often forget that it's not an equivalent to human connection, and the human experience doesn't really live digitally. On the chorus, she sings: "I don't wanna live my life on the internet / I just wanna go outside like a kid again / I been here the last six months and I'm sick of it / I need something real."
JENSEN MCRAE - STARTING TO GET TO YOU
After going viral for her "cover" of a futuristic Phoebe Bridgers song, singer-songwriter Jensen McRae returns with "Starting to Get to You." An honest, zoomed in look at a friendship-turned more, McRae tells a story supported by her clear vocals and clean, guitar-driven production. In her own words, "It's about being friends with someone for a while and always wondering if maybe you could be something more, and then after a long time, everything just sort of falls into place and you see each other in a whole new light."
-
Looking for more of our favorite music? Be sure to follow our playlist!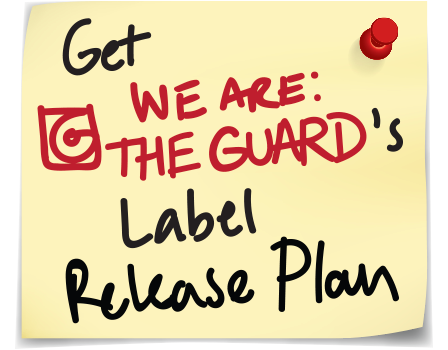 Arielle Tindel is from Cleveland, Ohio. She recently graduated from Berklee College of Music with degrees in Music Business Marketing and Songwriting. In her free time, Arielle can be found gardening or playing bass.