NEW INDIE MUSIC: THE 10 BEST SONGS TO START OCTOBER
Photo by Sophia Matinazad
October is here, Hocus Pocus 2 is out, and I'm officially ready to make Halloween my personality for the next four weeks or so. While it's tempting to spend the remainder of the month listening to Spooky Bops Only™, there's quite frankly too much good "normal" music to ignore at the moment. Pull on some headphones, then, as it's time for the latest edition of We Are: The Guard's New Indie Music, featuring Samia, Men I Trust, Daisy the Great, and seven other artists!xc
-
SAMIA – KILL HER FREAK OUT
Even though it's the first song from her forthcoming album, Honey, Samia's "Kill Her Freak Out" is very much an ode to endings. Following 2020's The Baby, "Kill Her Freak Out" finds Samia closing that chapter of her life with gentle, purposeful precision, with the song edging close to catharsis in the sacred chorus while still leaving us on a haunting, unresolved note: "I've never felt so unworthy of loving/I hope you marry the girl from your hometown/And I'll fucking kill her/And I'll fucking freak out."
MEN I TRUST – BILLIE TOPPY
Back in July, Montreal's Men I Trust made their return with the retrofuturistic dreamscape "Hard to Let Go." Fast forward a few weeks, and Emmanuelle Proulx and co are making quite the left turn today on "Billie Toppy." Paired with a video that sees Emmanuelle swinging through a scene that looks like something from Alfred Hitchcock's The Birds, "Billie Toppy'' is a pedal-to-the-metal post-punk thriller about a toxic lover: "Billie cares to hold me/But I found I'm bound and headed upside down." Crank. It. Up.
DAISY THE GREAT – LIAR
The countdown to Daisy the Great's All You Need Is Time continues this fall with the release of "Liar." Coming after "Aluminum," "Liar" is a big, beautifully careening ode to a high-school crush that goes out to fans of fellow power-pop cathartics Beach Bunny. "It's about having a crush on a friend but being too scared to address the tension out loud, and how holding on to a secret like that really eats you up inside," writes Daisy the Great. "We hope the song can give you guts when you need some."
ARCTIC MONKEYS – BODY PAINT
They recently debuted it live during an intimate set at New York City's Kings Theatre, and this Monday, Arctic Monkeys is finally sharing the official studio version of "Body Paint." The latest single taken from The Car hears the Sheffield lads doubling down on the wide-screen grandeur of "There'd Better Be a Mirrorball," with "Eleanor Rigby" strings accompanying Alex Turner at his most well-oiled: "Do your time traveling through the tanning booth/So you don't let the sun catch you crying."
LUCY DACUS – IT'S TOO LATE
LUCY DACUS COVERING CAROLE KING?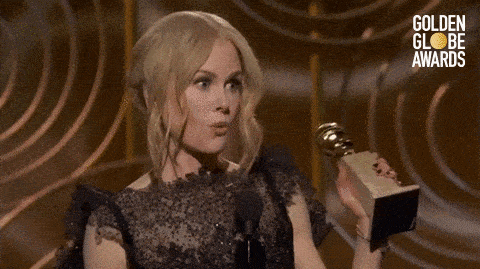 PARAMORE – THIS IS WHY
Paramore is back, baby. Just over half a decade on from the release of After Laughter, Hayley Williams and co are making their thrilling return this Monday with "This Is Why." "It summarizes the plethora of ridiculous emotions, the rollercoaster of being alive in 2022, having survived even just the last 3 or 4 years," writes Hayley. Doubling down on the vocal pyrotechnics and janky, Talking Heads-tinged funkery of After Laughter, "This Is Why" takes post-pandemic ennui and renders it electrifying.
RYANN – TRICK CANDLE
She's written songs for everyone from Tate McRae to Noah Cyrus, but New York City's Ryann is taking her own place in the spotlight today with "Trick Candle." Featured on her recent EP of the same name, "Trick Candle" is a song about the sudden, unexpected end of a relationship, with Ryann's heart shattering into pieces like orbital debris in the Chorus with a capital C: "You're always leavin' me in the dark with a trick candle/Think I've blown out the spark for my phantom." Pop. Music. Perfection.
FRANKIE COSMOS – F.O.O.F.
We've already heard "One Year Stand" and "Aftershook," and this fall, Frankie Cosmos is sharing another taste from their forthcoming album, Inner World Peace. "For me, 'F.O.O.F.' is about creating random boundaries and schedules for yourself in an attempt to feel in control," notes Greta Kline. "Feeling time passing at varying speeds and time traveling with music." With Blue Album-esque jangly pep pairing with bleak metaphysical despair, "F.O.O.F." is Frankie Cosmos at their sad-happy finest.
LET'S EAT GRANDMA – GIVE ME A REASON
Following the emotionally explosive Two Ribbons in April, Let's Eat Grandma's Rosa Walton and Jenny Hollingworth are back this September with "Give Me a Reason." Lifted from the forthcoming deluxe edition of Two Ribbons, "Give Me a Reason" is a glowing, ambitious piece of indie-rock grandeur that continues to fizz with Really Big Feelings™. "It's one of our most emotionally raw songs, but it felt very cathartic to write because of it," writes Let's Eat Grandma of the ode to holding on.
HONEYWHIP – TAG ALONG
Earlier this year, Honeywhip made their solo debut in our Chill column with the gravity-defying "It's All in Ur Head Man," and this month, the Los Angeles two-piece is back with "Tag Along." Clocking in at just over two minutes, "Tag Along" is a gently gurgling drift into melancholy and despair, with Honeywhip singing about the pain of being unwanted against a dream-pop production that bubbles like the deep blue sea: "Don't wanna be a tag along/I'm fine/Don't wanna be your afterthought/I'm fine."
-
Follow We: Are The Guard's Weekly Chart on Spotify for more music! xo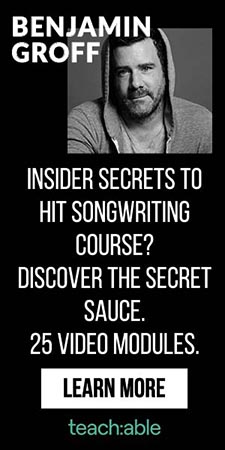 Jess Grant is a frustrated writer hailing from London, England. When she isn't tasked with disentangling her thoughts from her brain and putting them on paper, Jess can generally be found listening to The Beatles, or cooking vegetarian food.