NEW INDIE MUSIC: 10 SONGS WE'RE LOVING THIS WEEK
Photo by Xandro Vandewalle on Unsplash
What with the election and the subsequent political fallout, it felt like the music industry ground to a bit of a halt this time last week. Now that the dust is beginning to settle (read: Georgia finished counting) and we're starting to return to our regular sleep patterns, however, it appears our favorite artists are finally getting their creative juices flowing once again. And by that, I mean there's a lot of good songs to sink your teeth into today. Buckle up, then, as it's time to check out this week's edition of We Are: The Guard's New Indie Music, featuring Phoebe Bridgers, Pale Waves, maxime., and more.
-
PHOEBE BRIDGERS (FEAT. ROB MOOSE) – KYOTO (COPYCAT KILLER VERSION)
Phoebe Bridgers takes time out from releasing post-election bops to share a brand new version of "Kyoto." Lifted from her forthcoming orchestral EP Copycat Killer, it's a gorgeously dramatic rendition, with Phoebe's crushingly featherlight vocals coming swept up in a cinematic arrangement courtesy of Bon Iver stringsman Rob Moose.
PALE WAVES – CHANGE
It's been two years in the making, but Pale Waves are finally back in business today with the anthemic "Change." The song hears the British outfit continuing to refine that 90s-indebted breed of alt-pop that Dirty Hit is so well known for, with Heather Baron-Gracie transforming her heartache into an arena-sized chorus for the ages. Epic.
MAXIME. – FRIENDS / WASTED
Canada's maxime. emerges from an inebriated haze on his latest single "friends / wasted." "The song is basically showing the morning-after side of drinking and partying, and how the whole culture is a dangerous trap," explains maxime. of the muddy grunge chugger, which is dedicated to everyone still rocking a furry-ass tongue this Monday.
BENEE – KOOL
BENEE is the Queen of the Loners. Case in point: "Kool." Featured on her recent album Hey u x, "Kool" finds the unstoppable New Zealand star doubling down on her outsider status, with big riffs and even bigger grooves backing BENEE as she sighs: "F*ck, I wish I could be like you (I really do)/F*ck, I wish I could be cool like you (Cool like you)."
HOLLY HUMBERSTONE – ON THE RUN (SHORT FILM)
Wow.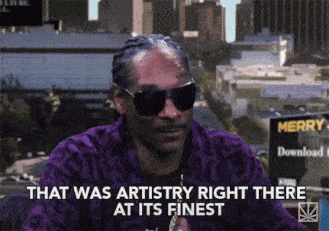 P.S. Don't miss Holly Humberstone's Featured Find!
FOSTER THE PEOPLE – UNDER THE MOON
Just in time for the colder, darker months, Foster the People return with the inky "Under the Mood." The first single to be unveiled from their forthcoming EP In the Darkest of Nights, Let the Birds Sing is an 80s gothic nocturne, with Mark Foster moving between the lower and higher reaches of his voice with ease over a shadowy synth symphony.
LA WOMEN – DAYDREAMS
These are dark times we're living in, but LA WOMEN are reminding us to never give up on our dreams on their explosive latest single "Daydreams." "Growing up in a small town inherently makes you dream big in a way. This song is an ode to that feeling," explain the New Zealand outfit of the guitar-spangled anthem, which quite frankly slaps.
ALFIE TEMPLEMAN – SHADY
He recently teamed up with Circa Waves on "Lemonade," and today, Britain's Alfie Templeman returns with the glistening "Shady." Written and produced alongside Jungle's Tom McFarland, "Shady" is a shiny disco groover, with bongo beats providing some serious propulsion behind Alfie as he sings about living his best life, free of shade.
LAVA LA RUE (FEAT. DEB NEVER) – ANGEL
And now for your daily dose of psychedelics. Britain's Lava La Rue is in love and loving it on the dazed and confused "Angel." Produced by Foster the People's Isom Innis and featuring Deb Never, "Angel" is a kaleidoscopic dive into matters of the heart, with Lava referencing everything from Häagen-Dazs to Bojack Horseman over acid-wash synths.
LENTRA – UPSIDE DOWN
Having made his breakthrough working alongside Canada's bbno$, lentra is ready to take his own place in the spotlight with "upside down." Featured on his recent album i wish things were different, "upside down" is an emo acoustic swirl à la We Are: The Guard favorite remy, with lentra's heady, soft melancholy hitting right between the feels.
-
Don't forget to follow We Are: The Guard's Weekly Chart for more. x
Jess Grant is a frustrated writer hailing from London, England. When she isn't tasked with disentangling her thoughts from her brain and putting them on paper, Jess can generally be found listening to The Beatles, or cooking vegetarian food.