TOP CHILL MUSIC: 10 SONGS TO SEE YOU INTO THE WEEKEND
Photo by Yanapi Senaud on Unsplash
Is anybody else feeling a little overwhelmed by their GCal suddenly filling up with social events? Don't get me wrong, I'm happy I can finally see my friends and family after all of this time, but the thought of interacting with people following months of isolation is definitely giving me anxiety! How do I make small talk again? I swear I never used to be this awkward! Anyways, if you're looking to relax and unwind ahead of your weekend plans, then check out the latest dose of We Are: The Guard's Top Chill Music. Featuring Teflon Sega, JVLY, Rostam, and seven others, this column has something for everyone!
-
TEFLON SEGA – PARACHUTE
Teflon Sega is a gift that keeps on giving. Just a few weeks on from unleashing fan-favorite "22Hrs" onto streaming services, the purple anime character-turned-R&B vibe conjurer returns to our column this Friday with "Parachute." Clocking in at just under three and a half minutes, it's another weightless headphone jam that hears Teflon flexing his vocal range like never before as he sings about diving into the great unknown: "Falling/Ain't got no parachute/I'm falling/And calling out for you."
JVLY – MANY MOONS
Having recently signed to Mammal Sounds – home to We Are: The Guard favorites such as Golden Vessel, Benji Lewis, and daste. – Australian artist JVLY has shared "many moons." Written alongside Campbell Burns of Vacations, "many moons" is a sultry, aching, intoxicating groove, with Prince guitars backing JVLY as he breathily longs for the feel of an ex-lover: "Time to face the sun/Your image on my brain and it weighs a tonne/Time to face the sun/Just hope it's not too late, time waits for none."
ROSTAM – STARLIGHT
Rostam is delivering the perfect soundtrack for slow-dancing beneath the stars on "Starlight." Written on a bullet train in Japan, the closing cut from the former Vampire Weekend member's recent album Changephobia is an ode to the kind of love that makes you glow from the inside out. Bringing together finger snaps and a moony saxophone solo courtesy of Henry Solomon – over which Rostam channels his best Chet Baker impression – "Starlight" is nothing short of a midsummer night's dream.
53 THIEVES – WATERFRONT
Every time I listen to We Are: The Guard favorites 53 Thieves, I feel like I'm diving into an infinity pool on a sultry summer's evening. Case in point: "waterfront." "'waterfront' is about feeling empowered as a woman, and calling others to lift their heads and join alongside," explain Jess Mollie, Conor Jordan, Ronin, and Pryces of the cut – a lush, dappling vibe that doubles up as a feminist anthem as the soul collective croon in the post-chorus: "So try me, I won't fall anytime soon/Anytime soon."
SAN HOLO (FEAT. MIJA & MR. CARMACK) – ONE MORE DAY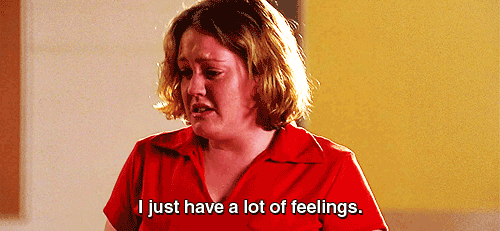 CAVETOWN – IDEA OF HER
A: What do you get if you cross Conan Gray with Elliott Smith? Q: Cavetown. The British act – who recently featured here with "Ur Gonna Wish U Believed Me" – continues to blend pop accessibility with fragile folk vulnerability on "Idea of Her." "'Idea of Her' tells a classic unrequited love story, but at the same time, I was feeling a little lost about whether I really needed her or if I just needed someone like her," says Cavetown of the lulling acoustic lament, as lifted from Man's Best Friend EP.
MASO – YOU
We Are: The Guard favorite Maso continues to build-up to the release of his debut album For Loving Me – due out next month – with "You." Fans of Tom Misch and Chet Faker are certain to love the jazz vibes emanating from Tommaso Di Blasi's latest single and the sequel to his previous offering "Romance." Written about that moment when you first fall for someone and you want to know every microscopic detail about them, "You" is a gushingly swooning vibe for easy, breezy summer days and nights.
WHY NOT – FADED
Minneapolis outfit Why Not is putting aside the hardcore guitars for a more introspective sound on their latest single "Faded." According to Henry Breen, Isaac Dell, and Joshua MacGregor, "Faded" was written after the trio retreated to a cabin during lockdown, with this period of reflection resulting in a softly tender, meditative ode to the basement shows that had been stolen from them: "The nostalgia of the heat of the room, the blurriness – and how unobtainable that feeling was at the time." Listen.
CANCEL CULTURE, MICK JENKINS & MELTYCANON – SUPER8
While it's not very often I get to feature hip-hop in this playlist, CANCEL CULTURE, Mick Jenkins, and meltycanon are here to prove that rap can be chill too on their collaborative single "Super8." Listen as all three artists bring something different to this melancholy breakup anthem, with every verse doubling down on the sad-boy feels as they sing of a love in ruins: "Oh-oh/In the motel/Oh-oh/Where you broke my heart in two/Oh-oh/You were everything to me and now I'm nothing/I'm missing you."
LANI ROSE – HOLD ME (ACOUSTIC)
It's no secret we're absolutely massive fans of Lani Rose and his recent project To: Keep You From: Hurting Me here at We Are: The Guard, and this Friday, the St. Louis act continues to deliver the goods with this acoustic version of TKYFHM closer "Hold Me." As much as we love the original with its tropical beatwork, there's something about this stripped-down version that completely touched our souls, with the ricocheting piano chords providing a space inside of which Lani's lyricism is able to haunt.
-
Follow We Are: The Guard's Weekly Chart for more chill music! x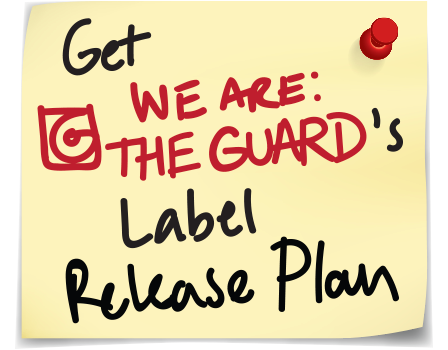 Jess Grant is a frustrated writer hailing from London, England. When she isn't tasked with disentangling her thoughts from her brain and putting them on paper, Jess can generally be found listening to The Beatles, or cooking vegetarian food.