THE TOP CHILL MUSIC TO GET LOST IN THIS WEEK
I'm tired, you're tired, the whole damn country is tired. Do I even have to explain why the very latest edition of We Are: The Guard's Top Chill Music feels like our most-needed edition to date? Just remember whoever you voted for this election and whatever happens over the next few days, weeks, and months (God help us!), self-care should be your top priority. If we don't look after ourselves, after all, how the hell are we going to look after everyone else? Check out the following selection of chill tracks from Holly Humberstone, ROSIE, Babygirl and more.
-
HOLLY HUMBERSTONE – VANILLA (STAIRWELL VERSION)
Holly Humberstone is a gift that keeps on giving. Just a few weeks on from breaking down "Overkill" as part of our Featured Find series, the Brit returns with a live acoustic version of "Vanilla." Filmed in the stairwell of her family's sprawling country home, it's an astonishingly intimate rendition, with Holly's vocal and emotional dexterity on full display.
ROSIE – NEVER THE 1
It's never easy giving your heart to someone else, especially when that person takes it and stamps it into the ground. Just ask Arista signee ROSIE, who laments showing vulnerability to the wrong human being on "Never the 1" – a gut-wrenchingly fragile ballad that hears ROSIE using a clever countdown technique to render her betrayal.
BABYGIRL – EASY
Whether or not we like to admit it, something is addicting about the mind game that is unrequited love. Babygirl understand this more than most on "Easy" – a soft, lilting piece of sad-pop about the anti-enjoyment that comes with getting your heart broken: "But you make it look easy/Got me all touchy, all feely/I even love it when you leave me."
CHARLIE HICKEY – NO GOOD AT LYING
Every once in a while, a song comes along that completely chokes me up. Charlie Hickey's "No Good at Lying" is one of those songs. The Los Angeles act is aiming straight for the feels with this affecting folk reverie – which features Phoebe Bridgers on backing vocals – with the lyrics about finding escapism in dreams moving me to tears.
MOGWAI – DRY FANTASY
Exclusive footage of me listening to "Dry Fantasy":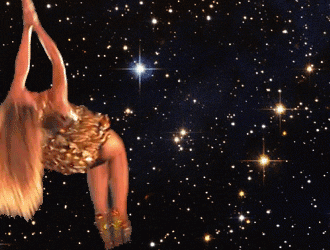 AL RIORDAN – PEDESTAL
Al Riordan is the definition of a survivor. Just over a year on from being sexually assaulted, a topic previously addressed on "The 17th," the Boston poet is ready to reclaim her narrative on the gorgeous "Pedestal" – an emotional, passionate tome about defying labels and the expectations of others during the journey to recovery. Beautiful.
LOVA – LONELY ONES
Swedish artist LOVA offers some much-needed companionship on the utterly tender "Lonely Ones." "'Lonely Ones'​ ​is basically me reaching out with a hand to anyone who feels alone or has ever experienced it," writes LOVA of the devastatingly sweet piano ballad – an exercise in radical empathy that hits different in these times of self-isolation.
SHELLY – NATURAL
There's nothing better than getting together with your best friends and making music, which is exactly what We Are: The Guard regulars Clairo and Claud are doing as Shelly. Listen as they deliver warm, smeary synth-pop goodness on "Natural" – a dreamy ode to an impenetrable bond that comes accompanied by the equally beaming "Steeeam."
MINDCHATTER – CHOOSE A SIDE
It goes without saying we're living in deeply divisive times. New York City singer-songwriter and producer Mindchatter is determined to not be completely overwhelmed by the conflict, however, on "Choose a Side" – a throbbingly understated gem about fighting for air that follows on from his recent cover of LCD Soundsystem.
ONEOHTRIX POINT NEVER – NO NIGHTMARES
Oneohtrix Point Never is driving us deep into the night on "No Nightmares." Featured on the Wayland synth master's recent album Magic Oneohtrix Point Never, it's a luxurious nocturnal transmission in the vein of The Cars, with guest artist The Weeknd's silken falsetto vocals making for the ultimate foil to Daniel Lopatin's symphony of city lights.
-
Don't forget to follow We Are: The Guard's Weekly Chart for more. x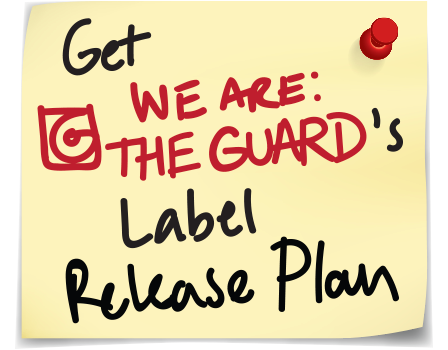 Jess Grant is a frustrated writer hailing from London, England. When she isn't tasked with disentangling her thoughts from her brain and putting them on paper, Jess can generally be found listening to The Beatles, or cooking vegetarian food.