TOP CHILL SONGS: 10 SONGS FOR YOUR END-OF-SUMMER MIXTAPES
Well, you guys. We've made it. We've finally reached the end of summer. Normally, I'd be sad to see it go, but honestly? I'm kind of ready for fall this year. It's not exactly like we can go outside these days, so here's to an autumn full of cinnamon-spice candles, piping-hot cocoa, and good duvet music. Meanwhile, it's time to see out August the only way we know how here at We Are: The Guard with the latest edition of Top Chill Songs. Featuring Elderbrook, Tash, Mindchatter, and seven more, this playlist has something for end-of-summer mixtapes everywhere.
-
ELDERBROOK – WHY DO WE SHAKE IN THE COLD?
GRAMMY-nominated musician Elderbrook goes in search of human connection on his mesmeric latest single "Why Do We Shake in the Cold?" Lifted from his forthcoming album of the same name, "Why Do We Shake in the Cold?" hears the British musician diving deep into his emotions and pulling out something equal parts uplifting and affecting, with Elderbrook meditating on our need for a warm body beside us over palpitating synthscapes.
TASH – BLIND
Following on from the release of "Don't Make Yourself at Home," Australian singer-songwriter Tash returns with another jazzy beauty in the form of "Blind." "How could I be so blind/I don't know why/I don't know why," laments Tash over a spiraling electric guitar on the cut, with the 18-year-old questioning why she constantly falls for her lover's lies with the vocal dexterity of Ariana Grande. Gorgeous.
MINDCHATTER – I CAN CHANGE
In celebration of the 10th anniversary of LCD Soundsystem's This Is Happening, Mindchatter gives us a blissed-out revision of "I Can Change." "Over the years, I've gained a lot of inspiration from LCD Soundsystem. As This Is Happening turns 10 I wanted to pay homage to one of my favorite songs," writes the New York City producer of the cover, which hears kinetic synths and scattered beats coming cloaked in Mindchatter's dream-stirring vox.
LONDIN THOMPSON – WISH IT WOULD RAIN
Love it or hate it, there's no denying TikTok is a hotbed of musical talent, with the most recent viral star to emerge from the dance app coming in the form of Londin Thompson. Hailing from Cleveland, Londin has completely and utterly won over both TikTok and much of the blogosphere with her debut single "Wish It Would Rain," with the rising artist sharing a profoundly candid, diaristic confessional about feeling lonely and far from home.
TAME IMPALA – IS IT TRUE (FOUR TET REMIX)
Four Tet and Tame Impala? BRB, transcending!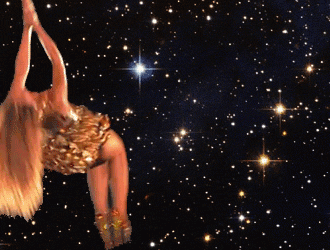 BAYNK (FEAT. SINÉAD HARNETT) – SETTLE
BAYNK and Sinéad Harnett deliver a plea for commitment on the lovely "Settle." "The song was based on the in-between before you're with someone and after you've started seeing each other. That dreaded unknown and the confession that you do want it to move forward," writes Sinéad of the pillowy-soft piece of tropical-house, with BAYNK's Balearic beats backing the singer as she sweetly sings: "Baby, I've been dying to know/Are you someone I can call my own?"
MARIAH THE SCIENTIST (FEAT. LIL BABY) – ALWAYS N FOREVER
Mariah the Scientist offers an ode to loyalty on her captivating latest single "Always N Forever." A collaboration with Lil Baby, "Always N Forever" is a commitment to a lover through the good and the bad, with glitchy samples and skittering trap beats underpinning Mariah as she pledges allegiance to her man: "But you shoulda known it/That I wasn't goin'/And I know you noticed that changed/But I'll be your woman always/Always and forever." Hypnotic.
RYAN HEMSWORTH (FEAT. MS. JOHN SODA) – HERE I STAND
Ryan Hemsworth is sounding more intoxicating than ever on his latest single "Here I Stand." The follow-up to the Leland Whitty-featuring "Keep Touch" hears the Canadian producer teaming up with Germany's Ms. John Soda in order to create what I can only describe as a sonic stroll through an enchanted forest, with immaterial vocals, atmospheric guitars, and ticking beats intertwining to form a transfixing fairy tale of a listen. Pout EP is out now.
THEY. – ALL MINE
THEY.'s Dante Jones and Andrew "Drew Love" Neely are getting in touch with their inner D'Angelos on their latest single "All Mine." It's a sultry, immensely self-assured piece of music about finding out your ex is seeing someone else, but knowing deep down they still want you, with the Los Angeles duo channeling a range of 90s R&B legends as Drew sensually croons in the chorus: "Oh, that p*ssy will always be mine/Even if I'm on the side."
LIANNE LA HAVAS – PLEASE DON'T MAKE ME CRY (JORDAN RAKEI REMIX)
Just a couple of months after unveiling his reinvention of "What Kinda Music" by Tom Misch and Yussef Dayes, Jordan Rakei returns with a funky remix of "Please Don't Make Me Cry" by Lianne La Havas. As much as there's to be said for the aching, longing original, it's true Jordan has made this Lianne La Havas cut utterly his own, with spacy synths and cosmic basslines shifting the song into an entirely different groovy gear.
-
Don't forget to follow We Are: The Guard's Weekly Chart on Spotify for more.  x
Photo byKevin Laminto onUnsplash
Jess Grant is a frustrated writer hailing from London, England. When she isn't tasked with disentangling her thoughts from her brain and putting them on paper, Jess can generally be found listening to The Beatles, or cooking vegetarian food.