TOP INDIE SONGS: THE 10 BEST TUNES OF THE WEEK
Photo by Molly Daniel
There's a bunch of serious shit going on in the world right now. It's a long weekend, though, so we're keeping it easy and light here at We Are: The Guard with some good tunes to see you through Presidents' Day. While we're only two months in, 2022 has already been an incredible year for new music, and this week's edition of Top Indie Songs is proving to be no exception. Headphones at the ready, then, as it's time to check out the following brilliance from Nilüfer Yanya, Tame Impala, Wallice, and beyond!
-
NILÜFER YANYA – ANOTHERLIFE
She recently opened our column with "midnight sun" – one of our favorite songs of the year so far – and today, Nilüfer Yanya is continuing to fill us with excitement for her forthcoming sophomore album, PAINLESS, with "anotherlife." According to Nilüfer, "anotherlife" is about acceptance. "However, the 'I'll do anything' line hints at a desperation of wanting to let that be known," adds Nilüfer of the cut – an intoxicatingly rich listen that can be filed alongside the abundant-pop of Caroline Polachek.
TAME IMPALA – THE BOAT I ROW
Coinciding with the release of the deluxe box set edition of their fourth album, 2020's The Slow Rush, Tame Impala has unveiled the previously unreleased "The Boat I Row." Built atop a twinkling constellation of synths, "The Boat I Row" is a lament to self-doubt and general drudgery. "I row until I'm breathless/Try to suppress it/I couldn't bear it/So onward I go," coos Kevin Parker over crisp drum grooves and bass noodles – his falsetto occasionally coming embellished by a disco choral of backing vocals.
WALLICE – LITTLE LEAGUE
Having recently signed to Dirty Hit, Wallice continues to pitch herself as one of the most urgent voices in indie-rock music with "Little League." Produced alongside We Are: The Guard favorite marinelli, "Little League" is a song about Wallice's competitiveness and the impact it has on the relationships around her. "I get reckless/I get weak/Been this way since Little League," sings Wallice – her voice floating in the ether before getting sucked into the knotty, abrasive gravitational vortex of a chorus.
BEACH HOUSE – HURTS TO LOVE
Beach House is very much the sonic equivalent of plunging headfirst into love, with the Baltimore legends doing exactly that on their new single, "Hurts To Love." Lifted from their recent eighth album, Once Twice Melody, "Hurts To Love" is a tribute to heartbreak and how the experience makes us fuller human beings. "If it hurts to love/Better do it anyway," repeatedly urges Beach House frontwoman Victoria Legrand in the chorus – her voice arching over a childlike, twinkling keyboard motif. Dive in.
SHAMIR – ABOMINATION
This. Goes. Off. Shamir delivers a mission statement for the ages on the "Abomination." Featured on his recent album, Heterosexuality, "Abomination" is a pulverizing, confrontational rager that hears Shamir setting his sights on everybody from Jeff Bezos to Kamala Harris over industrial beats courtesy of Hollow Comet. "I'll keep my foot on your neck and don't you forget/Can't trust the government to change shit," raps Shamir, with the Las Vegas native crushing his targets like a heavily armored tank.
TOMBERLIN – HAPPY ACCIDENT
Tomberlin recently featured in our Chill column with the moony jazzy mantra "idkwntht," but today, she's shifting gears completely with "happy accident." Featured on her forthcoming sophomore album, i don't know who needs to hear this…, it's a roiling, Pixies-esque chugger that finds Tomberlin questioning her lover's intent against a distorted wall of guitar courtesy of Cass McCombs. Tomberlin: "Do you want to know me or just your idea of me? Do I want to know you or just my idea of you?"
FONTAINES DC – I LOVE YOU
Fontaines DC is swiftly becoming one of the greatest bands in indie-rock music, with the Irish outfit only elevating their status even further on the intense, churning "I Love You." Coming just a week after Valentine's Day, "I Love You" finds Grian Chatten delivering an adoring ode to Ireland while also reckoning with its complex history. "It's standing in the center of our beloved home country as a multitude of things are brought to tragic ends in an apocalyptic state of affairs," Grian adds. Listen.
MYD & JAWNY – THE SUN
Just under a year on from the release of his debut album, Born a Loser, Myd's Quentin Lepoutre is back today with a new version of "The Sun" featuring We Are: The Guard regular JAWNY. "The song is good, like, really fucking good, so when Myd asked me if I wanted to be on the remix I dropped everything I was doing and recorded my verse," says JAWNY of his contribution to the cut. With guitars forming like a thick heat haze over danceable disco beats, "The Sun" is an early contender for Song of The Summer.
KURT VILE – LIKE EXPLODING STONES
It's been a minute since we last heard from Kurt Vile, but the Philly legend is making his loose, dreamy return today with "Like Exploding Stones." The first single to be taken from his forthcoming ninth album, (watch my moves), is a seven-minute stream of consciousness that effortlessly pulls you into Kurt's comforting world of glistening guitarscapes and meandering word association: "Pain ricocheting in my brain like exploding stones/Thoughts running 'round in my cranium like pinball machine-o-mania."
GOLDEN VESSEL (FEAT. REI SO LA & ABRAHAM TILBURY) – EEE
Back in October, Golden Vessel and rei so la teamed up for "Jersey City." An ode to the joys of traveling, the wide-eyed acoustic cut made for a perfect accompaniment to the post-pandemic vibe shift. Four months on, and the two artists are continuing to capture that feeling of newfound freedom "eee." Written while Golden Vessel was on a road trip through America, "eee" is a radiant heater about reconnecting with nature, with the lyrical-musical interplay filling the soul with a deep sense of warmth.
-
Follow We Are: The Guard on Spotify for more! xo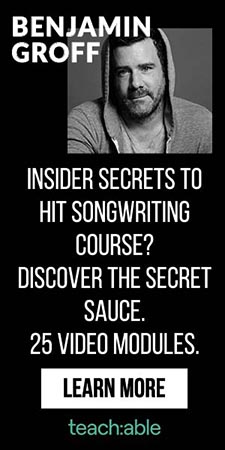 Jess Grant is a frustrated writer hailing from London, England. When she isn't tasked with disentangling her thoughts from her brain and putting them on paper, Jess can generally be found listening to The Beatles, or cooking vegetarian food.