THE 10 TOP INDIE SONGS WE'RE LOVING THIS WEEK
Photo by Joel Mott on Unsplash
Hi, everyone! How are you? How was your weekend? Did you do anything fun? Anyways! It's Monday, which can only mean one thing. It's time for the latest edition of We Are: The Guard's Top Indie Songs! Before we get to this week's tracks, I'd like to quickly point out Vin Diesel's debut single wasn't actually eligible for today's list. That said, I'm not even ashamed to admit I've been bumping "Feel Like I Do" ever since it dropped on Friday. That sh*t slaps, you guys! Check out the following songs from Fleet Foxes, flowerkid, Gus Dapperton, and more!
When that new Vin Diesel track slaps: pic.twitter.com/kohbSvTOSR

— HoopMemes (@HoopBlogs) September 25, 2020
-
FLEET FOXES – CAN I BELIEVE YOU
The world is going to sh*t, but Fleet Foxes are administering us a much-needed dose of solace on "Can I Believe You." Featured on their recent album Shore, it's a boundless reflection on what it means to trust, with Robin Pecknold's immense croon coming accompanied by a comforting choir of hums that the band crowdsourced via Instagram.
FLOWERKID – MISS ANDRY
Australia's flowerkid comes to terms with his relationship with other men on his fragile latest single. "This song roots from a hatred and distrust for men that developed from such a young age," writes the trans artist of "miss andry" – a chilling carousel of a listen that ultimately hears flowerkid turning his lens inward to explore his own vulnerabilities.
GUS DAPPERTON – BLUEBIRD
There's something cathartic about the music of Gus Dapperton. Case in point: "Bluebird." Featured on the Warwick native's recent album Orca, it's an unflinching exploration of anxiety, depression, and daily battles with mental health, with the groovy basslines and propulsive drums lending "Bluebird" a motion that borders on the healing.
MCCALL – WILL YOU EVER GO AWAY?
She hinted at her inner turmoil on her last single "Nothing Even Wrong," and McCall returns to do it all over again on "Will You Ever Go Away? "This whole song is a plea to my subconscious to let go of past trauma," writes the 21-year-old of the vivid, fracturous chugger, whose brilliant splinters of sound help to mirror McCall's neurotic state of mind.
SHAMIR – OTHER SIDE
Me: I don't really like country music.
Also me: *Listens to "Other Side" by Shamir once*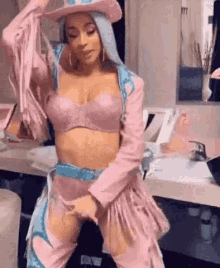 MATT MAESON (FEAT. LANA DEL REY) – HALLUCINOGENICS
It's not every day Lana Del Rey agrees to guest on a song, but then again, Matt Maeson's "Hallucinogenics" is far from every day. Originally featured on Bank on the Funeral, it's a wayward anthem that sounds like it was quite frankly made for Lana, whose angel-soft vocals couldn't make for a more perfect match to Matt's rugged croon.
SIR CHLOE – SEDONA
Citing everyone from Pixies to Igor Stravinsky as influences, New York City grunge act Sir Chloe have totally won us over with their latest single "Sedona." Featured on their upcoming EP Party Favors, it's a kaleidoscopic chugger as led by Dana Foote, whose bleary-eyed voice beckons listeners deep into Sir Chloe's hallucinatory rabbit hole.
JEAN DAWSON – STARFACE*
Coinciding with the announcement of his album Pixel Bath – due out next month – Jean Dawson returns with "Starface*." The follow-up to "Clear Bones" is an electrifying jolt to the system that hears the iconoclast continuing to defy categorization, with sparks of hip-hop, indie, emo, and more supporting Jean's ode to living life between the margins.
ANJIMILE – TO MEET YOU THERE
Having documented his journey of self-discovery on "Maker" and "In Your Eyes," Anjimile's story reaches its ascendant, rhapsodic conclusion on "To Meet You There." An embodiment of the joy the trans act felt after getting sober and coming to terms with his own identity, it's a glorious listen that culminates in a festival of conga-like drumming.
THE LIGHTHOUSE AND THE WHALER – CALIFORNIA SUN
Summer is over, but The Lighthouse and the Whaler are reminding it's not a season, but a state of mind on "California Sun." The latest single to be lifted from Brothers (B-Sides) EP is a coruscating piece of indie-pop nostalgia, with the golden vocals and dappling guitars returning us to those days of watching The O.C. and dreaming of Adam Brody.
-
Don't forget to follow We Are: The Guard's Weekly Chart for more! x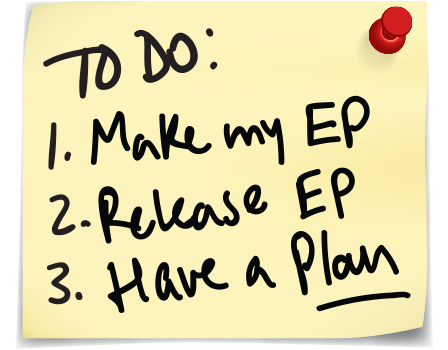 Jess Grant is a frustrated writer hailing from London, England. When she isn't tasked with disentangling her thoughts from her brain and putting them on paper, Jess can generally be found listening to The Beatles, or cooking vegetarian food.