TOP INDIE SONGS - WEEK 42
Hi, everyone! How was your weekend? Did you go out to any gigs? Or did you stay at home and watch El Camino? I haven't got around to checking that out yet, so no spoilers please, bitch! If you're wondering why I'm not prioritizing seeing what's probably the most anticipated piece of television this year, it's because I've been busy filtering through the blogosphere in order to bring you the latest edition of We Are: The Guard's Top Indie Songs. What can I say? It's a dirty job, but someone has got to do it! Before I log off for some much-needed Netflix and chill, then, let's listen to the following tracks from FKA twigs, Panda Bear, Phantogram, and more.
-
POLIÇA – DRIVING
It's been a while since we last heard from POLIÇA, but the Minneapolis outfit make their much-anticipated return today with "Driving." It's an eerie, squelching track that singer Channy Leaneagh reveals was written about her healing process after falling from her roof in early 2018, with her glassy voice presiding with ease over the groovy quagmire of beats.
FKA TWIGS – HOME WITH YOU
FKA twigs is a master at contrasting the ugly and the beautiful, with this juxtaposition very much coming to a head on "home with you." The song oscillates between Tahliah Barnett's dirty, distorted growls and soaringly aerodynamic sections, with the track culminating in a gorgeously string-swept coda that genuinely feels like returning home.
PANDA BEAR – PLAYING THE LONG GAME
It's only been eight months since he released an album, but Panda Bear is already back today with a new one-off single. Produced the Animal Collective singer alongside Rusty Santos and Sebastian Sartor, "playing the long game" is a dreamy existentialist banger that very much continues along the lines of what we heard on Buoys, with Noah Lennox's voice gliding weightlessly over a spread of subwoofer-rattling beats and sub-bass.
MXMS – WHAT'S MY NAME
One month on from sharing the harrowing "What's My Name" in honor of World Suicide Prevention Day, MXMS return today with the official video. Directed by Cary Longchamps, the clip takes place in the haunted setting of an abandoned high school where singer Ariel Levitan once found herself subject to endless bullying and abuse, with the MXMS frontwoman protruding with pain as she sits at dusty desks while shots of her scowling tormentor appear intermittently throughout the visual.
BISHOP BRIGGS – JEKYLL & HIDE
SLAY US, BISHOP BRIGGS! Has anyone seen my Halloween wig?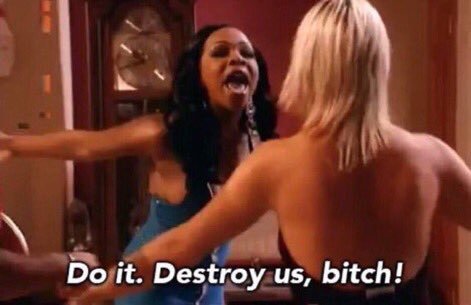 PHANTOGRAM – IN A SPIRAL
Having enjoyed a couple of quieter, more reflective moments over the last few years, Phantogram are back and sounding more bombastic than ever on their latest single "In a Spiral." "I can see the end is comin' 'round/(Every day, every day in a spiral)/Better help me now, I'm goin' down/(Every day, every day in a spiral)," belts singer Sarah Barthel over a blend of distorted synths and massive drums on the cut, which the duo reveal was recorded at the legendary Rancho De La Luna in Joshua Tree.
HIGHASAKITE – CAN I BE FORGIVEN
Just eight months on from the release of Uranium Heart, Oslo outfit Highasakite return today with "Can I Be Forgiven." It's an astonishingly emotive journey of a song that opens with an acoustic passage that hears singer Ingrid Håvik pleading for forgiveness for "a lifetime of madness yet to come." A four-on-the-floor beat then beckons the track to the dance floor, with "Can I Be Forgiven" eventually exploding into a stirring synth-pop anthem that'll resonate in your chest long after listening.
MORMOR – WON'T LET YOU
MorMor has no shortage of heavenly devotionals, but "Won't Let You" is perhaps his finest to date. Coming just five months on from the release of his EP Some Place Else, "Won't Let You" finds Seth Nyquist ripping open his chest for everyone to see, with MorMor's falsetto on full display as he pledges his life-long allegiance to a lover over an ascendant surge of strings.
DENM – EVERYDAY'S THE WEEKEND
It's Monday morning, but DENM is here to make it feel like a Friday night with his latest single "Everyday's the Weekend." The follow-up to "No Break" hears the Huntington Beach artist doubling down on his Corona-cracking, carefree blend of reggae and ska, with skanky, Sublime-like strokes backing DENM as declares in the bridge: "Everyday's the weekend/I don't mind if I sleep in/Yeah, I start my day when I wanna/And when I wake up, I'll call ya."
PUSH BABY – I THINK I LOVE YOU (BUT I DONT LIKE YOU)
One week on from making their debut on We Are: The Guard with "CALI SUPERBLOOM," push baby are back today with "i think i love you (but i dont like you)." The latest single to be unveiled from the British outfit's recent EP woah is another rhapsodic indie-pop hymn, with singer Jake Roche really managing to light up the cut with his Auto-Tuned albeit exhilarant vocal performance.
-
Don't forget to follow We Are: The Guard's Weekly Chart for more! x
Photo by Danica Tanjutco on Unsplash
Jess Grant is a frustrated writer hailing from London, England. When she isn't tasked with disentangling her thoughts from her brain and putting them on paper, Jess can generally be found listening to The Beatles, or cooking vegetarian food.