THE 10 TOP INDIE SONGS YOU NEED TO HEAR THIS WEEK
Photo by Ian Filipovic
VOTE!
 

 

 

View this post on Instagram
Check out the latest edition of We Are: The Guard's Top Indie Songs, featuring fanclubwallet, Shamir, Samia & papa mbye, and more, below!
-
FANCLUBWALLET – ROADKILL
Halloween has come and gone, but fanclubwallet's Hannah Judge is keeping the spooky ambiance alive on the heavy "Roadkill." The follow-up to May's You Have Got To Be Kidding Me details the struggles of being a female in the music industry. "'Roadkill' is basically about the way men put female musicians or just women in general up on strange pedestals – idolizing and viewing them as an object or prize to be won," adds Hannah, with her terror turning to intense anger in the second half of the song.
SHAMIR – BREATHE
Coinciding with the announcement he's signed to Kill Rock Stars, We Are: The Guard favorite Shamir is sharing the truly beautiful "Breathe." Featured on the forthcoming fifth-anniversary reissue of his 2017 album, Hope, "Breathe" was written by Shamir in the soul-destroying days following the 2016 election. "The song is about finding solace in the midst of hardship," says Shamir, with the Las Vegas native's keening acoustic lullaby lit from within by a devastating, "Over the Rainbow"-esque optimism.
SAMIA & PAPA MBYE – MAD AT ME
One thing we learned from Samia's deeply emotional, empathetic debut album, The Baby, is she cares a lot. However, the New York City singer-songwriter is trying a different approach on the papa mbye-featuring "Mad at Me." "The lyrics for 'Mad at Me' came from a poem I'd written about imagining what it'd be like to stop caring about what anyone was thinking," notes Samia of the Honey cut – a softly incandescent piece of electro-pop written alongside Rostam, Caleb Wright, and Charlie Hickey.
MORMOR – HERE IT GOES AGAIN
Despite possessing one of the most beautifully sweet voices in all of indie music, MorMor's Seth Nyquist is never far from the shadows, with the Toronto singer-songwriter returning to darkness on his latest single, "Here It Goes Again." Featured on his recent debut album, Semblance, "Here It Goes Again" is "about the desire to recapture the honeymoon phase of a relationship that is falling apart," with MorMor's falsetto unfurling like a weeping angel in the soaringly sad chorus.
YVES TUMOR – GOD IS A CIRCLE
Yves Tumor's Sean Bowie continues on his journey to glam-rock superstardom on his colossal latest single, "God Is a Circle." Following 2021's critically acclaimed The Asymptotical World EP, "God Is a Circle" is a gargantuan track built on a bedrock of panting females and fuzzy basslines. Sean, meanwhile, delivers a typically stylish vocal performance on the Noah Goldstein-produced, Alan Moulder-mixed cut, with squawking riffs surrounding him as he delves into the darker crevices of his mind.
Q – TODAY
It's been two years since Q won over the blogosphere with "Take Me Where Your Heart Is," but the Shave Experiment musician is looking set to make an even wider impact with his new single, "Today." Coming after "Stereo Driver," "Today" is nothing short of a soulful opus and orchestral masterwork, with Q channeling the melodic and lyrical prowess of Stevie Wonder over a production that builds to theatrically funky heights. "Some days, I fall/But I will press towards the future one day," sings Q. 10/10.
PHOENIX – AFTER MIDNIGHT
While they formed over 25 years ago, Versailles indie-pop band Phoenix is showing no sign of losing their youthful zeal on their latest single, "After Midnight." Lifted from their recent album, Alpha Zulu, alongside the Ezra Koenig collaboration "Tonight," "After Midnight" is a pulsating joyride through the city lights, with frontman Thomas Mars sounding nothing short of breathless in the adrenaline-pumping chorus: "That's what we're like in broad daylight/Soon you'll realize/It's after midnight."
SMALLPOOLS (FEAT. YOT CLUB) – MOTION
Just a few days on from kicking off their Cameras & Coastlines Tour in Jacksonville alongside DREAMERS and Young Rising Sons, Los Angeles trio Smallpools is brightening up our playlists with the sparkling "Motion." A collaboration with We Are: The Guard favorite Yot Club, "Motion" is a much-needed dose of Vitamin D for the darker nights, with Sean Scanlon, Mike Kamerman, and Beau Kuther taking us back to more innocent times with their catchy breed of HypeMachine-pop.
FONTERAY – GREEN VIRIDIAN
Melbourne's Fonteray is leaning into his dance influences to dazzling effect on "Green Veridian." According to Fonteray, he wrote "Green Veridian" during the height of lockdown. "Going through my notes on my phone I had the words 'Green Viridian' written down and I decided to run with the theme of color, and how certain people can leave such an impression on your life," adds Fonteray of the track – a squelchy dose of kaleidoscopic funk that sounds like Tom Misch if produced by KAYTRANADA.
SALMON CAT – STICK UP MAN
It's been a minute since we've heard from Salmon Cat, but the London collective made of Biig Piig's Jess Smyth, Mac Wetha's Lloyd Macdonald, Harry Hayman, and Alfie Jackson is finally making their dreamy return with "Stick Up Man." Coming after 2021's Supertext EP, "Stick Up Man" is a short and sweet track that very much sums up Salmon Cat's bedroom-pop ethos. With twangingly warm guitars and briefly clubby beats backing Biig Piig's ethereal incantations, "Stick Up Man'' is pure sonic escapism.
-
VOTE! xo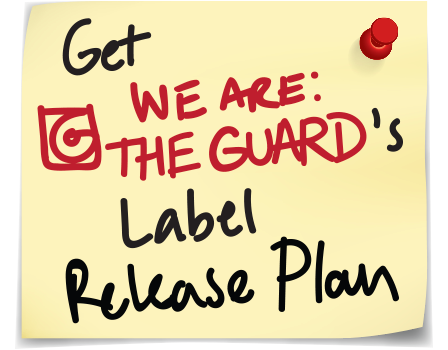 Jess Grant is a frustrated writer hailing from London, England. When she isn't tasked with disentangling her thoughts from her brain and putting them on paper, Jess can generally be found listening to The Beatles, or cooking vegetarian food.