THE 10 TOP INDIE SONGS TO SEE OUT 2020
To quote Phoebe Bridgers: "The end is here." That's right, dear readers – we finally made it to the end of 2020. From folklore, to "WAP," to Punisher, I'm not entirely sure any of us would have got this far without music. But we did, and that alone is something worth celebrating. Stay safe this Christmas – no, really, don't make me get all Tom Cruise on your asses – and I'll see you next year for more musical adventures. Check out the last edition of We Are: The Guard's Top Indie Songs of 2020, featuring Little Dragon & Moses Sumney, Grimes & Lizzy Wizzy, LAUREL, and others.
-
LITTLE DRAGON & MOSES SUMNEY – THE OTHER LOVER
Little Dragon's Yukimi Nagano and Moses Sumney are two of my favorite voices in indie music, so you can imagine my excitement when I discovered both artists had come together for "The Other Lover." It's a slow-burning groove about an adulterous affair, with Yukimi and Moses beautifully, expressively wreathing over a billowing horn section.
GRIMES & LIZZY WIZZY – DELICATE WEAPON
Just a few months on from the release of Miss Anthropocene and giving birth to X Æ A-12, Grimes returns this December with "Delicate Weapon." Written and recorded for Cyberpunk 2077 – the deeply beleaguered video game in which Grimes plays the pop star Lizzy Wizzy – it's a lush, shattering opus, replete with dystopic, apocalyptic despair.
LAUREL – SCREAM DRIVE FASTER
Between Miley Cyrus and LAUREL, it's most definitely been the year of the 1980s powerhouse revival. Case in point: "Scream Drive Faster." Lifted from the British pop star's brilliant Petrol Bloom EP, it's a neon-drenched bop that aims straight for the shoulder pads, with LAUREL's husky tones channeling some serious Stevie Nicks.
DIJON (FEAT. SACHI, DAN REEDER, TOBIAS JESSO JR., JOHN C. REILLY & BECKY AND THE BIRDS) – THE STRANGER
Having got us through the early days of quarantine with How Do You Feel About Getting Married? EP, Dijon returns this Monday with "The Stranger." It's a twee ballad featuring an incredibly bizarre cast of names – including Hollywood actor John C. Reilly – with the peculiar choir coming together in the name of love over careening acoustic guitar hums.
HAIM – 3 AM (TORO Y MOI REMIX)
HAIM take time out from celebrating the eight days of Hanukkah on social media to share Toro y Moi's remix of "3 AM" from the brilliant Women in Music Pt. III. Listen as the chillwave auteur transforms the cut from a squelchy groover into a lush shoegaze ripper, with distorted guitar riffs serving as a chugging backdrop to the cut's gang vocals.
MAGGIE ROGERS – TOGETHER
Maggie Rogers delves into her creative past on "Together" from Notes From the Archive: Recordings 2011-2016. Written and recorded in April 2016, it's a chiming confessional that hears the folk singer pursuing a more indie sound, with Maggie singing about losing her lover to Los Angeles atop a feverish whirl of guitars and drums.
ARIES – CONVERSATIONS
Chester Cornelius III, aka Aries, is hoping to start "CONVERSATIONS" with his latest single. "'CONVERSATIONS' is about begging for attention. Whether that be from someone in particular or more generally," writes Aries of the song, with Mac DeMarco-like riffs meeting emo vibes for a cut that's guaranteed to get people talking.
HEALTH & WINDOW WEATHER – MAJOR CRIMES
We Are: The Guard favorites HEALTH are immersing us in Cyberpunk 2077's Night City on the Window Weather-featuring "Major Crimes." "Life's short/What does it take so long/We're only here once/Why blame yourself?" sings Jake Duzsik over a detonation of metallic clatter on the cut, bringing the video game's sprawling future megalopolis to life.
AGAIN&AGAIN – I HATE IT
They made their debut on We Are: The Guard last month with "options," and this December, again&again are continuing to showcase their versatility on "i hate it." It's a low-slung hip-hop banger about unable to move on from a lover, with throbbing basslines underpinning the global collective as they trade lines about toxic obsession.
JAMIE LIDELL – DO YOU HEAR WHAT I HEAR?
Merry Christmas from We Are: The Guard <3.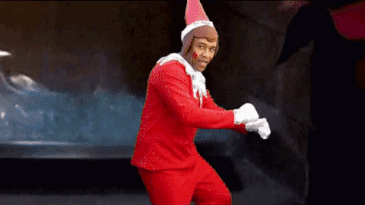 -
Follow We Are: The Guard's Weekly Chart on Spotify for more. Stay safe. x
Jess Grant is a frustrated writer hailing from London, England. When she isn't tasked with disentangling her thoughts from her brain and putting them on paper, Jess can generally be found listening to The Beatles, or cooking vegetarian food.