10 TWITTER MOMENTS: CARDI B SHUTS DOWN THE "WAP" HATERS
If you'd have told me 15 years ago that certain tweets would go on to sell for upwards of $2.9 million, I'd have spent far less time posting Twilight hot takes to my three loyal followers and far more time posting Actually Valuable Content. Not that I'm resentful or anything! Anyways, between getting my head around NFTs, DogeCoins, and all of that blockchain crypto business, I've been busy as ever compiling the latest dose of We Are: The Guard's 10 Twitter Moments. Cancel your Hump Day plans, then, as it's time to scroll through the following tweets courtesy of Cardi B, Cher, Grimes, and seven others!
just setting up my twttr

— jack (@jack) March 21, 2006
-
CARDI B SHUTS DOWN THE "WAP" HATERS
The Grammies are PG .That means parental guidance.Meaning is your job like it is to mine to my child to monitor what they https://t.co/gdNa1o7G3y performance was around 10 pm on a Sunday Your child should be in bed ready for school the next day why are they up watching Wap? https://t.co/iJAIpCxcyZ

— iamcardib (@iamcardib) March 19, 2021
SO TRUE, BESTIE! Some of these Twitter haters have clearly never had any "WAP" in their lives and it shows! Learn to be responsible parents to your own kids and leave Cardi B and Megan Thee Stallion the hell alone! UGH!
CHER SHADES THE BRITISH ROYAL FAMILY
Love these pic.twitter.com/PbzdDsh6RM

— Cher (@cher) March 20, 2021
GASP! Nothing but respect for my shady, sassy queen! Prince Harry and Megan Markle surely give this tweet the royal seal of approval? Oh, and can Cher drop the skin routine, already? She really is aging backward!
GRIMES AND X Æ A-12 NEED TO DROP THE COLLAB
My tenth month old baby just turned on my teenage engineering keyboard, built a unique patch and made a loop and then smiled at me ! Wtf!

— (@Grimezsz) March 17, 2021
That moment when you realize a 10-month-old baby has more money and talent than you'll ever have in your entire life *cries*. I'm going to need a Grimes and X Æ A-12 Musk collaboration ASAP. Scroll through to see the kid's fire synth set!
 

 

 

View this post on Instagram
SAWEETIE REVEALS SHE BROKE UP WITH QUAVO
I'm single. I've endured too much betrayal and hurt behind the scenes for a false narrative to be circulating that degrades my character. Presents don't band aid scars and the love isn't real when the intimacy is given to other women.

— 220 (@Saweetie) March 19, 2021
DAMN! And to think the whole of the Internet was seriously rooting for Quavo and Saweetie! The Migos rapper really slid into her DMs that time only to go and cheat? Romance is definitely dead, you guys! I'mma go cry!
Take care https://t.co/cNiQqDFtzR

— 220 (@Saweetie) March 19, 2021
LIL NAS X IS ABOUT TO RELEASE THE BIGGEST BOP OF HIS CAREER
only 4 days until i drop the song of the year pic.twitter.com/HDPaNa7Xwc

— nope (@LilNasX) March 22, 2021
"Call Me by Your Name" is coming! I repeat! "Call Me by Your Name" is coming! Following months and months of teasing, Lil Nas X is really about to release the biggest bop of his career! Just one question: What does Google have against Little No Sex?
CALL ME BY YOUR NAME pic.twitter.com/Za6UU63oSh

— nope (@LilNasX) July 9, 2020
DOLLY PARTON IS BLOOMING THIS SPRING
A season to blossom and grow Happy first day of Spring! pic.twitter.com/vgb9CVkm3v

— Dolly Parton (@DollyParton) March 20, 2021
Dolly Parton takes time out from curing COVID-19 and generally being the greatest human being to have ever existed to send us some spring blessings. BRB, basing my entire aesthetic for the next three months on this one and only photograph.
TRAVIS SCOTT ASKS THE IMPORTANT QUESTIONS
Keep it a buck u wear socks to sleep or nah ?

— TRAVIS SCOTT (@trvisXX) March 17, 2021
There are two kinds of people in this world: People who sleep barefooted, and people who sleep with socks on. I'm sorry to say if you fall into the latter camp, you're weak, your bloodline is weak, and you will not survive the winter. I DON'T MAKE THE RULES!
PHOEBE BRIDGERS BURNS HER EMBARRASSING EX
next time you feel like shit just know I once let a man whose top song is an acoustic cover of wonderwall hurt me

— traitor joe (@phoebe_bridgers) March 17, 2021
I didn't think Phoebe Bridgers was capable of writing a more sick burn than "Motion Sickness," but it turns out I was very, very wrong. And people ask me why I have notifications set for every time this legend tweets!
THE WEEKND CELEBRATES ONE YEAR OF AFTER HOURS
happy 1st birthday "AFTER HOURS"

— The Weeknd (@theweeknd) March 20, 2021
Can you believe it's been an entire year since The Weeknd dropped After Hours? Abel Tesfaye has certainly been through plenty of ups and downs since then, but the album still slaps as hard as ever! Listening party, anyone?
hob will be 10 & ah's 1 pic.twitter.com/2ATL42oTxx

— The Weeknd (@theweeknd) March 20, 2021
SKYLAR STECKER IS A MULTITALENTED QUEEN
a lil somethin pic.twitter.com/W48S1WW0SF

— Skylar Stecker (@SkylarStecker) March 20, 2021
Me every time Skylar Stecker does anything: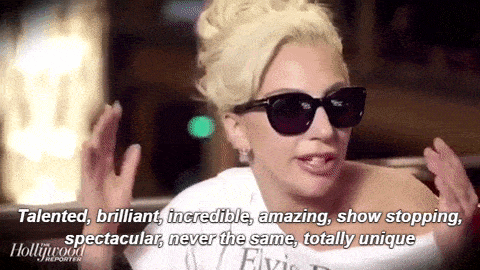 -
Follow We Are: The Guard on Twitter for more NFT-tastic content! x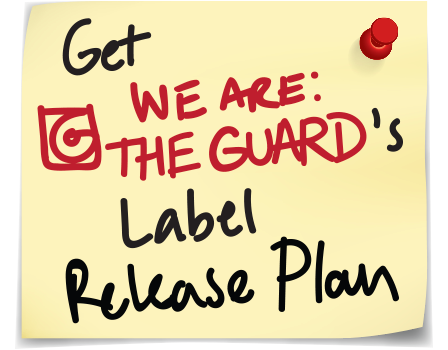 Jess Grant is a frustrated writer hailing from London, England. When she isn't tasked with disentangling her thoughts from her brain and putting them on paper, Jess can generally be found listening to The Beatles, or cooking vegetarian food.