10 TWITTER MOMENTS: HARRY STYLES SENDS A CRYPTIC MESSAGE
Can you believe that we live in a world where the President of the United States trolls a former Vice President of the United States with A NICKELBACK MEME? 2019 is a sitcom, people, A SITCOM! Anyways, while Chad Kroeger and company were emerging as the unlikely leaders of the revolution (along with Papa Roach and Smash Mouth, of course), what was the rest of the music industry up to on social media over the last seven days? Well, let's find out in this week's edition of We Are: The Guard's 10 Twitter Moments, featuring Harry Styles, Lady Gaga, Kacey Musgraves, Miley Cyrus, Cardi B, and more!
-
HARRY STYLES SENDS A CRYPTIC MESSAGE
Do

— Harry Styles. (@Harry_Styles) 5 October 2019
...re mi?
...do do do do do, baby shark?
...you ever feel like a plastic bag?
WHAT DOES IT ALL MEAN, HARRY?
I do.

— Zach Braff (@zachbraff) October 5, 2019
LADY GAGA IS GOING TO NEED A BIGGER SHELF
A year ago, A Star was Born, and here we are 6 times pink platinum pic.twitter.com/hdFns6xZ76

— Lady Gaga (@ladygaga) October 5, 2019
Talented, brilliant, incredible, amazing, showstopping, spectacular, never the same, totally unique, completely not ever been done before, unafraid to reference or not reference, put it in a blender, sh*t on it, vomit on it, eat it, give birth to it.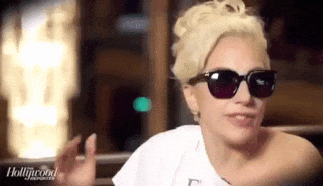 P.S. Can we talk about how STUNNING Lady Gaga looks with pink hair?
CHARLI XCX HITS UP THE ARCADE
xcx advice: always keep your eyes on the prize pic.twitter.com/CvWuR1dfh0

— Charli (@charli_xcx) October 7, 2019
Exclusive footage of me listening to "Next Level Charli" at maximum hype volume.
DANNY BROWN STANS ANGEL OLSEN
Your new album is so beautiful congratulations ready whenever you are I'd be honored your so amazing https://t.co/0W2JZBpD1a

— Danny Brown (@xdannyxbrownx) October 4, 2019
IF FRODO SAYS THAT YOU MUST COLLABORATE, THEN YOU MUST COLLABORATE!
please!

— Elijah Wood (@elijahwood) October 5, 2019
KACEY MUSGRAVES AND LIZZO: NAME A MORE ICONIC DUO
TEXASS pic.twitter.com/7KcGkE2S9N

— K A C E Y M U S G R A V E S (@KaceyMusgraves) October 7, 2019
Kacey Musgraves and Lizzo moments before taking these photos backstage at Austin City Limits Music Festival: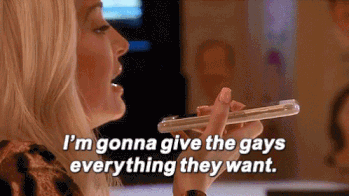 YOUNG THUG HAS A QUESTION FOR KANYE WEST
Yo @kanyewest is my verse about the devil still on Jesus ??

— Young Thug (@youngthug) October 2, 2019
Hol' up, hol' up, hol' up... Thugger is on Jesus Is King?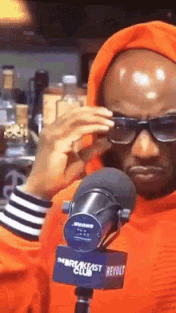 If y'all don't drop that album right this instant, Kanye...
KENNY G IS ALSO WAITING FOR JESUS IS KING
Waiting for new @kanyewest music like… #JesusisKing pic.twitter.com/ElVrx0qh61

— Kenny G (@kennyg) October 8, 2019
RIGHT, KENNY?
P.S. I'm glad to see that he made it out of Kim Kardashian's living room okay.
NO BIG DEAL KENNY G IN MY LIVING ROOM!!! Happy Valentines Day pic.twitter.com/A1GD0UlEwu

— Kim Kardashian West (@KimKardashian) February 14, 2019
MILEY CYRUS ISN'T HERE FOR YOUR SLUT SHAMING
— Miley Ray Cyrus (@MileyCyrus) October 4, 2019
I'm sorry, but, if Camila Cabello and Shawn Mendes can kiss in public, then Miley Cyrus can be seen to be getting it on with Cody Simpson as much as she DAMN WELL likes! LET *CLAP* A *CLAP* B*TCH *CLAP* LIVE *CLAP*!
JAMES BLAKE AND JAMEELA JAMIL ARE RELATIONSHIP GOALS
Not just inspired it - she actually worked on it. I even said it in the interview, but people focus on 'inspired' because the idea of the 'muse' is so romantic and pervasive. https://t.co/PUhhhDKY1M

— James Blake (@jamesblake) October 7, 2019
Just when I thought that I couldn't love James Blake and Jameela Jamil any more! We stan a thoughtful, challenging feminist power couple!
I love this man a lot. He's a proper feminist. https://t.co/Hhgg0GQFwx

— Jameela Jamil (@jameelajamil) October 7, 2019
CARDI B IS LIVING THAT MOM LIFE
Just finish bathing ,moisturizing,changing Kulture and now she taking a shit

— iamcardib (@iamcardib) October 7, 2019
Can someone please show me this tweet in five years when I'm considering having children? Thanks in advance!
-
Don't forget to follow We Are: The Guard on Twitter for more! x
Jess Grant is a frustrated writer hailing from London, England. When she isn't tasked with disentangling her thoughts from her brain and putting them on paper, Jess can generally be found listening to The Beatles, or cooking vegetarian food.