10 TWITTER MOMENTS: MILEY CYRUS AND ELON MUSK ARE BEEFING
This week in Twitter Memes™!
"Deleting My Dating Apps!"
deleting dating apps bc i want to meet someone the old fashioned way (get cheated on by my boyfriend of 6 years, find an apartment on craigslist, move in with three guy roommates, yearn over someone who lives across the hall, kiss in the elevator to lorde's green light)

— Jessica Lawrence (@jesslawrenzo) June 10, 2021
deleting my dating apps because i want to meet someone the old fashioned way (he sells me onions, i sell him jars of spiced peaches)

— trash jones (@jzux) June 8, 2021
"The Best Thing Young People Can Do!"
Unpopular opinion: The best thing young people can do early in their careers is quit their jobs to breathe life into their grandfather's old farm in a small town full of marriagable NPCs

— Nightling Bug (@NightlingBug) June 13, 2021
Unpopular opinion: the best thing young people can do early in their careers is have wealthy parents

— Grace Segers (@Grace_Segers) June 13, 2021
"Attack of the Clones!"
— zach silberberg (@zachsilberberg) June 12, 2021
— Ben Rosen (@ben_rosen) June 13, 2021
Check out the latest edition of We Are: The Guard's 10 Twitter Moments, featuring Miley Cyrus, Cardi B, Lil Nas X, and plenty of others!
-
MILEY CYRUS AND ELON MUSK ARE BEEFING
What the fuck @elonmusk ?!?! I told you that in confidence! You can build a rocket but can't keep a damn secret?!?! https://t.co/Uzg0feWhQI

— Miley Ray Cyrus (@MileyCyrus) June 14, 2021
Miley Cyrus and Elon Musk got on like a house on fire while appearing on SNL together a few weeks ago, but it's looking like that's all about to change after Elon revealed Miley's "true identity" to his 57 million Muskbros on Monday. Just one question: Whose side is Princess Peach aka Grimes taking?
133T H4X0R got my phone. Nuthin I could do. Sorry babe.

— Elon Musk (@elonmusk) June 15, 2021
CARDI B AND KULTURE CELEBRATE CULTURE III
KULTURE 3 pic.twitter.com/49cCDoVrwF

— iamcardib (@iamcardib) June 11, 2021
ARE YOU KIDDING ME? Kulture is getting cuter and cuter by the goddamn day! Oh, and while we're on the topic, can we also talk about the fact Cardi B absolutely, completely bodied her verse on Culture III cut "Type Sh*t?" Belcalis didn't come to play with you h*es!
LIL NAS X AND SHREK GO TWITTER OFFICIAL
wanted to keep my love life private but he's mine forever and the world deserves to know pic.twitter.com/5KcHBOeNP6

— nope (@LilNasX) June 14, 2021
When he isn't twerking on demons and splitting his pants on live television, believe it or not, Lil Nas X is actually a pretty private person. That's all changing today, however, with the reveal of his brand new boyfriend Shrek. I'm not going to lie, I'm low-key jealous of Lil Nas X getting to enjoy that dad bod every night!
But he was ours first

— Universal Orlando Resort (@UniversalORL) June 14, 2021
HALSEY IS OFFICIALLY MY THERAPIST
There are people who will leave your life and the hole will feel scorching and sore and then one day the skin there will grow back and you'll spend your time stroking the now soft, silky spot where they once were. It's yours again. Grab your lovers hand and say "feel how nice!"

— h (@halsey) June 11, 2021
It's moments like this I can't actually believe this bird app is free? Mom-to-be Halsey is really giving me a whole damn therapy session for the price of a mere doom scroll. "It's yours again. Grab your lovers hand and say 'feel how nice!'" I'M NOT CRYING, YOU'RE CRYING!
EXTRA goes for friendships. They are the hardest https://t.co/jqIE4K5zcz

— h (@halsey) June 11, 2021
MEGAN THEE STALLION CHOWS DOWN ON CHEETOS
Drinking out da mf bottle on my thot shit pic.twitter.com/xYK5Z623vS

— TINA SNOW (@theestallion) June 14, 2021
How come I don't look this good when I'm chowing down on a family pack of Flamin' Hot Cheetos? Can we also discuss the power of that platinum blonde ponytail? Tina Snow has officially arrived, b*itches! Brb, shaking my booty to "Thot Sh*t" for the rest of summer and then some!
THE WEEKND TEASES THE DAWN ERA
what do you think i've been doing this whole time???

— The Weeknd (@theweeknd) June 14, 2021
The Weeknd has been doing a whole lot of teasing on Twitter over the last few weeks, but it's finally looking as though Dawn is officially incoming, XO Crew! As much as I've absolutely loved the After Hours era, I'm super excited to see what's coming next from Abel. I'm convinced it's going to be legendary!
ya... https://t.co/4udeLONznJ

— The Weeknd (@theweeknd) June 14, 2021
DOJA CAT IS DROPPING THE MERCH WE DESERVE
coming soon https://t.co/b0aNFxlBQL

— PLANET HER (@DojaCat) June 11, 2021
SHUT UP AND TAKE MY MONEY, QUEEN! From the Grimes and Ryan Destiny cameos, to the Blade Runner-worthy film sets, there was a whole lot to love about Doja Cat's "Need To Know" video. It was this NASA-style T-shirt, however, that basically stole the show on Twitter. Consider that sh*t already added to my shopping cart, Amala!
RIO ROMEO IS ABOUT TO MAKE PRIDE MONTH EVEN BETTER
this is the cover of my next single shhhhhhhhhhhh pic.twitter.com/mszoga67JL

— rio romeo (they/them) (@romeovomit) June 12, 2021
RIO ROMEO SEASON APPROACHING! Pride Month is about to get even better, people! P.S. If you're brand new to Rio, then don't forget to check out We Are: The Guard's recent Featured Find piece on the California cabaret-blues troubadour for song recommendations and more. WE LOVE YOU, RIO!
MISSY ELLIOTT SURPRISES HER ASSISTANT
My assistant thought she was opening my box of record plaques to hang up but it wasn't long story short she lost her mom a few years ago & her son had no pictures with his grandma at this age so I gave her this oil painting simply because She's AMAZING pic.twitter.com/w0zdnbBmft

— Missy Elliott (@MissyElliott) June 9, 2021
Just in case you needed reminding why Missy Elliott is the best human being of all time. This is the sweetest, kindest gesture and Missy's assistant's reaction honestly moved me to tears. That moment of silence when she first sees the painting? So, so, so cute *sniffles*!
TYLER, THE CREATOR IS INCOMING
SIDE STREET pic.twitter.com/9zq7OFHsSj

— Tyler, The Creator (@tylerthecreator) June 14, 2021
TYLER, THE CREATOR IS BACK, BABY! It's only been two years since he dropped the GRAMMY Award-Winning IGOR, but it appears as though the Odd Future artist is already getting ready to make his return, at least if this teaser trailer is to be believed. Summer is about to be lit, isn't it?
1-855-444-8888

— Tyler, The Creator (@tylerthecreator) June 15, 2021
-
Don't forget to follow We Are: The Guard on Twitter for lots more! xox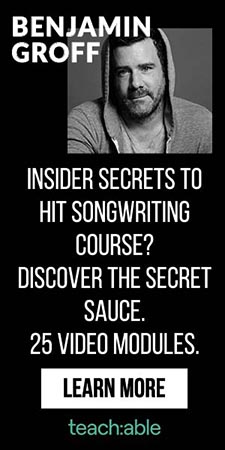 Jess Grant is a frustrated writer hailing from London, England. When she isn't tasked with disentangling her thoughts from her brain and putting them on paper, Jess can generally be found listening to The Beatles, or cooking vegetarian food.