10 TWITTER MOMENTS: MILEY CYRUS IS A HARRY STYLES SUPERSTAN
This week on Twitter: WandaVision! Happy International Women's Day! Prince Harry Styles and Megan Thee Stallion! Look, guys. I haven't left my house in a whole damn year, but I'm starting to reconsider if I ever need to step outside again when I have all of this entertainment at my fingertips. And to think some of you actually have an element of self-control over your social media usage? Couldn't be me! Check out the latest edition of We Are: The Guard's 10 Twitter Moments, featuring Miley Cyrus, Lil Nas X, ZAYN, and seven other favorites!
-
MILEY CYRUS IS A HARRY STYLES SUPERSTAN
CONSIDER THIS BOUGHT. Adding to my HS collection immediately. pic.twitter.com/cvd7kn3Lwl

— Miley Ray Cyrus (@MileyCyrus) March 5, 2021
Everyone and their second cousin twice removed is a Harry Styles superstan at heart, and that includes Miley Cyrus. I'm glad to see this magazine will be alongside her legendary cardboard cutout, among other Hazza memorabilia. Oh, and while we're on the subject, can Miley cover "Kiwi," already?
harries love u miley pic.twitter.com/Kc0bBQhzF7

— shiv luvs carmen (@harryspearIs) March 5, 2021
LIL NAS X BOUGHT HIS FIRST HOUSE
bought my first house today pic.twitter.com/Up2yNrnsHO

— nope (@LilNasX) March 5, 2021
Okay, so, apparently the "Old Town Road" money didn't run out after all, LOL. Jokes aside, I'm genuinely really happy for Lil Nas X. He hasn't stopped grinding over the last couple of years and he clearly couldn't deserve this more. PROUD OF YOU, KING!
nigga refused to let me have my moment lmao pic.twitter.com/Lk1RrulZSz

— nope (@LilNasX) March 6, 2021
ZAYN HAS BEEF WITH THE GRAMMY AWARDS...
Fuck the grammys and everyone associated. Unless you shake hands and send gifts, there's no nomination considerations. Next year I'll send you a basket of confectionary.

— zayn (@zaynmalik) March 9, 2021
ZAYN really woke up and chose violence on Tuesday morning, huh? Whatever your thoughts are on the GRAMMY Awards, you can't deny ZAYN and The Weeknd have both got points. I've still got permission to watch Harry's performance this weekend, though, right? RIGHT?
...AND SO DO BRUNO MARS AND ANDERSON .PAAK
#LetSilkSonicThrive @RecordingAcad pic.twitter.com/Ze5nuZQnvi

— Bruno Mars (@BrunoMars) March 7, 2021
From one GRAMMY Awards drama, to another... Considering Bruno Mars and Anderson .Paak have a grand total of 14 GRAMMYs between them, "out of work musicians" is really not it. That said, I'm definitely here for the duo bringing some Silk Sonic goodness to my Sunday evening.
.@BrunoMars & @AndersonPaak
We have been trying to call you all week. Have you changed your numbers? We would love for #silksonic to make their TV debut at the #GRAMMYs. Are you free this Sunday night? Follow back and we will DM for details.

— Recording Academy / GRAMMYs (@RecordingAcad) March 9, 2021
BRITNEY SPEARS AND SAM ASGHARI ARE HILARIOUS
Happy birthday to the man that always makes me laugh !!!!! Who did it better ???? pic.twitter.com/lRQZK4ZFyu

— Britney Spears (@britneyspears) March 4, 2021
Britney Spears living her best life making hilariously cute videos with her boyfriend Sam Asghari? We love, love, love to see it! Keep thriving, BritBrit! Oh, and can we also talk about how incredible that shower is? I WANT ONE!
CAMILA CABELLO IS ROCKING BIG LOCKDOWN HAIR...
crazy hair day
photo credZ to the boy pic.twitter.com/rWobTaZz4n

— camila (@Camila_Cabello) March 4, 2021
First things first, I'm glad I'm not the only one rocking this look in lockdown. "Big hair, don't care" is my mentality. Secondly, shout out to Shawn Mendes for knowing Camila Cabello's angles. Boyfriends of Instagram could never.
...SHAWN MENDES HAS DITCHED HIS QUARANTINE PONYTAIL
— Shawn Mendes (@ShawnMendes) March 5, 2021
Meanwhile, Shawn be like... I'm not going to lie, I'm kind of sad to discover the Wonder singer has finally ditched his quarantine ponytail. I personally was a big fan of the longer hair, but let's be honest, this man looks good no matter what.
REBECCA BLACK'S SUPERHERO EVOLUTION IS COMPLETE
Who is this girl¿ pic.twitter.com/k7MdzhT1MX

— Rebecca Black (@MsRebeccaBlack) March 5, 2021
THE POWER! She's been blue, she's been orange, but red is definitely completing the final stage of Rebecca Black's evolution into the superhero we never realized we needed. Alexa, play "Friday (Remix)" at maximum volume!
BTS CELEBRATE RAPMON'S 8TH BIRTHDAY
it's his birthday pic.twitter.com/V36SXP6TQR

— (@BTS_twt) March 6, 2021
BTS ARMY member or not, I think we can all agree it doesn't get much more wholesome than this. Rapmon celebrating his 8th birthday is the kind of content I live for and it's entirely unsurprising to me this was trending on Twitter in a matter of minutes. BEST DOG DADS EVER!
does it ever just how fast
drive you the night
crazy changes pic.twitter.com/4XcugXzrZo

— ᴮᴱBTS PICS⁷ (@GirlWithLuv24) March 6, 2021
HAYLEY WILLIAMS RESPONDS TO ADAM LEVINE
adam levine thinks paramore broke up :(

— hayley from Paramore (@yelyahwilliams) March 5, 2021
Didn't we clear this up last week?
funny that we're the greatest band in the fucking world https://t.co/mNSrY7nAYY

— MUNA (@whereisMUNA) March 4, 2021
-
Follow We Are: The Guard on Twitter for more fun and games! x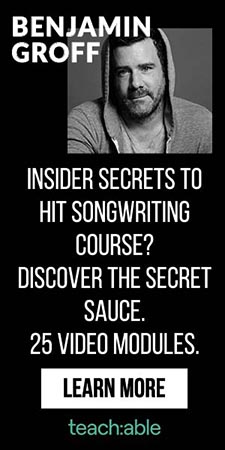 Jess Grant is a frustrated writer hailing from London, England. When she isn't tasked with disentangling her thoughts from her brain and putting them on paper, Jess can generally be found listening to The Beatles, or cooking vegetarian food.