10 TWITTER MOMENTS: PHOEBE BRIDGERS IS READY FOR COLD BITCH WINTER
This week in Twitter's hottest meme format:
new meme format ??? pic.twitter.com/Pal5ZUdytY

— woodpecker (@PeachyKneeSocks) April 20, 2021
I made one pic.twitter.com/lFn4RZ6cxO

— alsoup (@gothic_lemons) April 20, 2021
I made this pic.twitter.com/sTPtH2FJwA

— sara (@sarapeaves) April 23, 2021
— muso moon says revolution (@musomoon) April 21, 2021
ok i made one pic.twitter.com/crPJ5pNXaw

— first-mate prance (@bocxtop) April 18, 2021
That last one, though!
Check out this week's edition of We Are: The Guard's 10 Twitter Moments, featuring Phoebe "Cold Bitch Winter" Bridgers, Grimes, The Weeknd, and more!
-
PHOEBE BRIDGERS IS READY FOR COLD BITCH WINTER
hot girl summer implies the existence of cold bitch winter

— traitor joe (@phoebe_bridgers) April 25, 2021
LMAO! As someone who spends most of the summer hiding indoors and complaining about the heat on the rare occasion that I'm required to go outside, I have to admit I'm definitely more of a Cold Bitch Winter kind of girl at heart. That, mixed with a small sprinkling of Pumpkin Spice Basic Fall, but I digress!
GRIMES IS A SWORD-DANCING BADASS
Sword dancing rehearsals pic.twitter.com/0UqqeugNFV

— laire de une (@Grimezsz) April 25, 2021
Things I didn't realize I needed in my life: Grimes sword-dancing to saxophone jazz music while dressed like a character straight out of Sailor Moon! Perhaps Claire Boucher has been taking lessons from fellow blade-wielding badass FKA twigs? I'd keep in your girlfriend's good books if I were you, Elon Musk!
THE WEEKND HAS BEEN MAKING MAGIC IN QUARANTINE
made so much magic in the small quarantined room

— The Weeknd (@theweeknd) April 27, 2021
While I've spent most of my quarantine doing nothing but sitting around in sweatpants, I'm glad to see The Weeknd has been far more productive with his time! Something tells me the "Save Your Tears" remix is only the beginning of a whole bunch of new music coming in our direction. GET READY TO EAT, XO CREW!
now just piecing it all together... it's so beautiful

— The Weeknd (@theweeknd) April 27, 2021
LAUREN MAYBERRY AND MORE SHARE THEIR BLOOPER REELS
The struggle is real pic.twitter.com/nRgP18vTXd

— Japanese Breakfast (@Jbrekkie) April 23, 2021
THIS IS THE GREATEST TWITTER THREAD OF ALL TIME! Basically all of the indie queens coming together to share their hilarious press blooper reels? We love, love, love to see it! My personal favorite blooper: "Hi, everyone! This is Japa...? It's Japanese Breakfast!" Words are hard, okay? Hahaha!
— Lucy Dacus (@lucydacus) April 24, 2021
BILLIE EILISH SEASON APPROACHING
Happier Than Ever pic.twitter.com/vaIbjfIvEb

— billie eilish (@billieeilish) April 26, 2021
BILLIE IS COMING!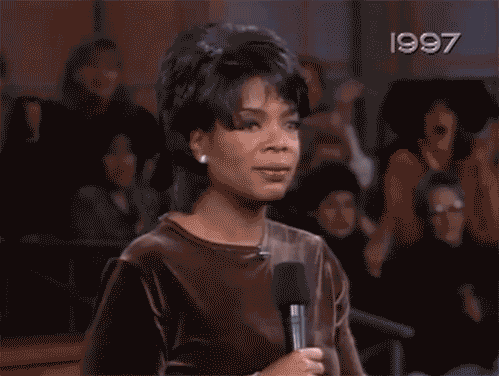 You'll have to hear it to be believe it https://t.co/2TE1oBwrnU

— FINNEAS (@finneas) April 27, 2021
LIL NAS X'S "MONTERO" JUST GOT A GOSPEL REMIX
you will be hearing from my lawyers https://t.co/HvfLaR860L

— nope (@LilNasX) April 25, 2021
OMG! This gospel remix of Lil Nas X's "MONTERO (Call Me by Your Name)" is the absolute definition of cursed! It's probably worth pointing out at this point that Ali Spagnola is a YouTube comedian and this version definitely isn't supposed to be taken seriously, but still: PRESS PLAY WITH CAUTION!
CARDI B'S KULTURE IS A STYLE ICON
How unbothered and luxurious I'm trying to be. pic.twitter.com/2ZkYNAxRYt

— iamcardib (@iamcardib) April 22, 2021
That moment when you realize a two-year-old's toy car is bigger than any form of transport you'll ever own in your entire life *cries*! It's all good, though, as Kulture is nothing short of an adorable legend! Plus, I'm living for her chihuahua and the fact her outfit is color-coordinated with her ride! A STYLE ICON!
SHURA IS A WHOLE MOOD
i am wearing jeans for the first time in over a year and i'd just like to say why the fuck do we wear jeans?

— shura (@shura) April 23, 2021
A WHOLE MOOD FROM SHURA! This global pandemic has taught me to reassess many of my priorities, including my life-long commitment to denim jeans. I mean it, are you seriously telling me I used to put up with these terrible fits and ridiculously small pockets on a daily basis? COULDN'T BE 2021 ME!
KEHLANI LIVES IN A SANCTUARY
own my dream home. pic.twitter.com/BES5JTPPYJ

— Kehlani (@Kehlani) April 25, 2021
It's only been a few days since I requested a revival of MTV Cribs simply so I could get a personal tour of Troye Sivan's house, and now I'd like to add Kehlani's home to that list! What an absolutely gorgeous sanctuary of a living space! BRB, applying to be her kitchen chandelier or houseplant or something!
you need a dog? i can bark https://t.co/KDhTmGIDAI

— K (@mndskiara) April 25, 2021
STEVIE NICKS IS FULLY VACCINATED
Proud to be a part of the 29% of fully-vaccinated Americans!

— Stevie Nicks (@StevieNicks) April 26, 2021
Erm, invented vaccines, much? Jokes aside, we must protect Fleetwood Mac icon Stevie Nicks (not to mention Dolly Parton, Mariah Carey, and every other music legend) from COVID-19 at all costs, so this news couldn't make me happier. Alexa, play "Edge of Seventeen" at maximum volume in celebration!
-
Follow We Are: The Guard on Twitter for more! x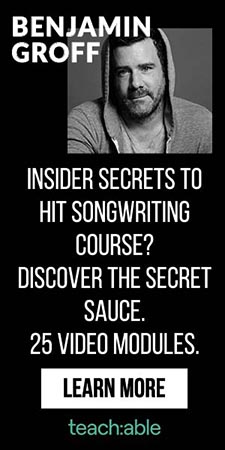 Jess Grant is a frustrated writer hailing from London, England. When she isn't tasked with disentangling her thoughts from her brain and putting them on paper, Jess can generally be found listening to The Beatles, or cooking vegetarian food.