BEST CHILL MUSIC: 10 SONGS TO SEE YOU THROUGH THE HEAT WAVE
Photo by Jasmin Chew on Unsplash
It's for good reason that we refer to this column as "chill!" Listening to these songs is basically the equivalent of gulping down a Trenta-sized cup of Cold Brew fresh out of the Starbucks refrigerator. Oh, and it's a lot cheaper, too! As the heat wave continues to blanket much of the Northern Hemisphere, then, it's time to reduce temperatures to a more tolerable level with the latest edition of We Are: The Guard's Best Chill Music. Featuring Tycho & Benjamin Gibbard, Benji Lewis, Brandon, and seven others, this playlist is the ultimate start to the weekend!
-
TYCHO & BENJAMIN GIBBARD – ONLY LOVE
This is the definition of "the collaboration we didn't realize we needed." Five years on from remixing Death Cab for Cutie's "The Ghosts of Beverly Drive," Tycho is joining forces with Benjamin Gibbard once again this Friday on "Only Love." According to Benjamin, "Only Love" was lyrically inspired by "the fight to protect public lands in southeastern Montana from the mining company Arch Coal." This is acknowledged in his repeating of the words "only love will save this place" – an almost Beatles-esque mantra that comes planted in Tycho's softly rippling space odyssey.
BENJI LEWIS (FEAT. INBAR LAVI) – POLAROIDS
It may be winter in his native Australia, but We Are: The Guard favorite Benji Lewis is nevertheless bringing a dose of Melbourne sunshine to our lives this Friday with "Polaroids." The song hears Benji teaming up with  Inbar Lavi – the Israeli actress perhaps best known for her roles in Imposters and Lucifer – to deliver a warm, nostalgia-swept wonder for endless beach days and sultry city nights. "Listening to the song makes me smile and want to jump around. I hope it can brighten up your days and be part of your special sunny moments and memories," says Benji. Enjoy!
BRANDON – SAVIOR COMPLEX (PHOEBE BRIDGERS COVER)
California's Brandon is making his debut on We Are: The Guard today with his stunningly emotive reinterpretation of "Savior Complex" by Phoebe Bridgers. Listen as Brandon strips the song of its orchestral flourishes to instead offer a more raw, rockier spin on the Punisher cut – an ode to being in love with someone who doesn't love themselves. "I'm not one for covers usually but I felt this one was special, so here it is. Phoebe is one of my favorite artists, so I hope I did the original justice," says Brandon of his take, which builds to a crushingly cathartic climax.
TIM ATLAS – WATER
While water is typically used as a serene, soothing metaphorical device, this most definitely isn't the case in this latest single from Tim Atlas. Written about his mental health battles during the pandemic, "Water" hears Tim comparing his depression to a dark sea lurking beneath him, ready to consume him at any moment. Not that you'd know it listening to the psychedelic production, of course, which could well send you floating away on its placid, calming waves. "This song is about how difficult it can be to ask for help when you find yourself struggling," says Tim. Listen!
FANA HUES – DESERT FLOWER (REMIX FEAT. MEREBA)
She recently lent her vocal talents to Tyler, the Creator's CALL MY IF YOU GET LOST, but this Friday, Fana Hues is returning the focus to her own music with this remix of "Desert Flower" featuring Mereba. While the Hues original made for a truly breathtaking listen, it's undeniable Mereba brings a certain level of soul to "Desert Flower," with her melancholy, haunting verse about letting go of a lover hitting deeply, deeply different. Combine that with some added violin courtesy of Hella Strings, and this remix of "Desert Flower" could well be our Pick of the Week™.
OLIVIA DEAN – SLOWLY
Falling in love is scary. Just ask Olivia Dean, the London act who explores the fragility that comes with giving your heart to another person on "Slowly." "'Slowly' feels like one of the most vulnerable songs I've ever written. I used to think falling in love was supposed to be chaotic, fiery, and tumultuous, but I've realized that really, to fall in love normally – and to have a healthy and ordinary relationship – is a beautiful thing," says the former BRIT School student of the quietly unfurling jazz swirl, which positions Olivia's soft voice front and center.
EMBRZ (FEAT. LIZZY LAND) – WHERE YOU ARE
Coinciding with the announcement of his debut album Moments – due out September 3rd via This Never Happened, a record label and event series run by Lane 8 – Dublin producer EMBRZ has shared the lead single "Where You Are." Clocking in at just under three and a half minutes, the Lizzy Land-featuring cut is an ode to moving heavens and earth to be with your friends and family. With serene synths and a consistent drumbeat underpinning Lizzy throughout the song, "Where You Are" serves as an emotive reminder to appreciate our loved ones at every possible opportunity.
CATIE TURNER – LOVE ON THE MOON
Catie Turner is going to the ends of the earth to save a relationship on the celestial, devastating "Love On the Moon." "What would it take for you to see somebody new?/You're asking for spacе, let's make love on thе moon," sings Catie – who originally rose to fame after appearing on the reality competition American Idol in 2018 – on the ballad. Featured on her recent EP – the brilliantly titled Heartbroken and Milking It – "Love On the Moon" is a spectral, crushing waltz of a song about desperation, despair, and denial that will tear your heart in two.
ANAIIS & TOPAZ JONES – CHUU
We Are: The Guard favorite anaiis was caught up in all kinds of existential thoughts on her previous single "reverie," but the London-based act is finally allowing herself a moment of cleansing release and healing on "chuu." "'chuu' allowed me to fantasize about a future where the situation I had been in would no longer be consuming me, where I would be completely free of any ties and memories of that time, and I could afford myself a moment of carelessness," says anaiis of the cut – an airy, breathy R&B slow jam that hears her teaming up with Montclair's Topaz Jones.
OWEN – I SHOULD'VE KNOWN (SAN HOLO REMIX)
Just a few weeks on from unveiling bb u ok? – a 20-song collection that ranks among We Are: The Guard's favorite albums of the year so far – San Holo returns this Friday with a remix of "I Should've Known" by Owen. Listen as San transforms the Sufjan Stevens-esque ballad into a purgative piece of electronica that could easily be filed alongside previously featured singles such as "find your way" and "black and white." Opening meditative and reflective, before a glitched-out beat drops, "I Should've Known" is another cathartic masterpiece from this bitbird founder.
-
Why now follow We Are: The Guard's Weekly Chart for more? xo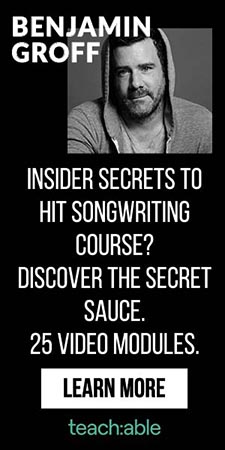 Jess Grant is a frustrated writer hailing from London, England. When she isn't tasked with disentangling her thoughts from her brain and putting them on paper, Jess can generally be found listening to The Beatles, or cooking vegetarian food.