UNWIND WITH THIS WEEK'S 10 BEST CHILL SONGS
Photo by Karsten Winegeart on Unsplash
I'm not sure about you guys, but I'm still recovering from the hot mess that was the presidential debate on Tuesday. Something tells me I'm going to need several cases of wine to get through the next few weeks. That, and a whole bunch of chill music, which leads me on to the latest edition of We Are: The Guard's Best Chill Songs. Okay, so they're not going to make certain politicians disappear any quicker, but the team and I nevertheless hope you find some much-needed respite in the following tracks from Blood Orange, LØLØ, Joji, and more.
-
TAME IMPALA – BORDERLINE (BLOOD ORANGE REMIX)
Tame Impala and Blood Orange? It doesn't get much better than this, let me tell you. Listen as the British producer nothing short of reinvents the Slow Rush cut – which originally clocked in at only four minutes – with noodling electric guitars and organic drums pairing with Kevin Parker's modulated vocals for a tropical luxe spin like no other.
LØLØ – DEAR FIRST LOVE,
It's said you never forget your first love, and LØLØ is most definitely proving that statement to be true on the stunning "Dear First Love,." "I met someone new that I'm into/Sorry this is out of the blue/I'm just curious about you," sings the Canadian artist on the tender acoustic ballad, which certainly didn't result in me stalking my ex's Instagram.
JOJI (FEAT. REI BROWN) – NORMAL PEOPLE
Having previously collaborated two years ago on the fan favorite "Once in a While," Joji and rei brown are returning at long last with "Normal People." Lifted from Joji's recent album Nectar, it's a sumptuous ballad replete with finger clicks and tinkering piano notes, with Joji and rei's luxurious croons trading lines about melancholy and monotony.
AMY ALLEN – HEAVEN
As National Recovery Month comes to a conclusion, Maine's Amy Allen returns with the devastating "Heaven." The follow-up to "Difficult" is a heartrending plea to a friend struggling with addiction, with acoustics rising and falling as Amy delivers her most shattering lines so far: "You've never been to heaven/But you got pretty close last night."
GRACIE ABRAMS – GOLDEN SLUMBERS (THE BEATLES COVER)
BRB, I need a moment.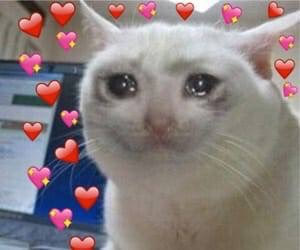 MXMTOON – WALLFLOWER
We Are: The Guard favorite mxmtoon comes to terms with her inner introvert on the soothing "wallflower." Featured on the California singer-songwriter's recent EP dusk, it's a string-laden ballad about the difficulties of being a quiet person in a, well, not-so-quiet world, with mxmtoon's voice reaching out from the speakers like a comforting embrace.
OSINSCKY – IMGONNAGETCHA
It's officially fall, but Osinscky is keeping that summer night feeling going on the sweltering "Imgonnagetcha." Featured on his recent EP Mello, "Imgonnagetcha" is the kind of vibe you listen to while taking a late-night drive through the city lights, with the deep, humid grooves resulting in the beginning of October feeling like the middle of July.
SINEAD HARNETT (FEAT. MASEGO & VANJESS) – STICKIN'
Sinead Harnett never fails to bring the funky vibes. Having recently won the team and I over with "Settle," her collaboration with BAYNK, the British songstress is doing it all over again with "Stickin'." An ode to commitment and everything that it brings, "Settle" is a truly sultry, sensual groover that features additional verses from Masego and VanJess.
HARRY HUDSON (FEAT. ASTRID S) – CLOSING DOORS
Ahead of the release of his album Hey, I'm Here for You next month, Harry Hudson has shared the totally gorgeous "Closing Doors." The piano ballad hears the New Jersey artist bringing an uplifting perspective to a breakup story as he sings about finding hope in heartache, with Astrid S making for a really beautiful accompaniment to the narrative.
FOUSHEÉ – DEEP END (ACOUSTIC)
She made her breakthrough earlier this year with "Deep End," and today, Fousheé is showcasing a more vulnerable side to her sound on this acoustic rendition of her debut single. Listen as the Los Angeles artist dives deep into the song's soft emotional core, with a guitar and very little else accompanying Fousheé as she melts into her fragilities.
-
Follow We Are: The Guard's Weekly Chart on Spotify for more. x
Jess Grant is a frustrated writer hailing from London, England. When she isn't tasked with disentangling her thoughts from her brain and putting them on paper, Jess can generally be found listening to The Beatles, or cooking vegetarian food.