BEST INDIE SONGS: 10 TRACKS YOU HAVE TO HEAR THIS WEEK
Photo by Ian Filipovic
It's Women's History Month this March, and what better way to celebrate than by bringing you a column consisting of female and female-fronted artists only? The ladies have been quite frankly killing it across pop and indie music over the last few weeks, so it's an honor to be able to bring you these songs just in time for International Women's Day tomorrow. SUPPORT GIRLS ALWAYS!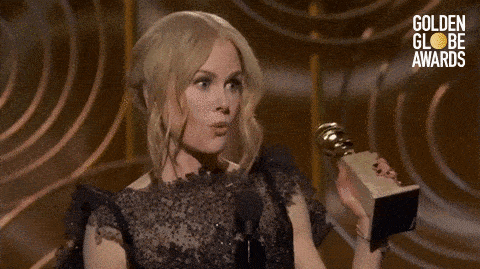 Check out the latest edition of We Are: The Guard's Best Indie Songs, featuring fanclubwallet, Wet Leg, Dora Jar, and more!
-
FANCLUBWALLET – GR8 TIMING!
Just over six months on from dropping her glimmering cover of The Outfield's "Your Love" on We Are: The Guard's very own label, fanclubwallet's Hannah Judge is back this March with "Gr8 Timing!" The latest single to be unveiled from her forthcoming debut album, You Have Got To Be Kidding Me, is a funky breakup stomper replete with crunchy downstrokes and Hannah's tongue-in-cheek apathy: "Not great timing on your part/Nice till it's proven you're not/Not sure how I was convinced/You're not like him."
WET LEG – ANGELICA
Wet Leg keeps on getting better and better. Having recently offered up "Oh No," a knotty ode to the pressures of being a public figure in the digital age, Rhian Teasdale and Hester Chambers are making their return this Monday with "Angelica." Named after Rhian's oldest friend, "Angelica" is an angsty observation of those gleaming people who seem to shine in every social situation. Rhian: "It's laced with disenchantment. Even though the chorus is 'good times, all the time.' That's just impossible, isn't it?"
DORA JAR – IT'S RANDOM
Dora Jar is stumbling her way through the ludicrousness of the last couple of years on her brand new single, "It's Random." Featured on her recent EP, comfortably in pain, "It's Random" is a quiet-loud rager that hears Dora juxtaposing the whimsical and the wild sides of her sound with Grimes-esque aplomb. "'It's Random' is about feeling aimless and adrift in the absurdity of life. I started writing it the first week of lockdown and finished it when the world turned on again," says Dora. Tune in and drop out.
NILÜFER YANYA – THE DEALER
She recently channeled the abundant-pop of Caroline Polachek on "anotherlife," but today, Nilüfer Yanya is returning to her more scratchy, guitar-driven offerings on "the dealer." The latest single to be unveiled from her recent sophomore album, PAINLESS, "the dealer" hears Nilüfer continuing to bridge kinetic indie with cutting, abstract emotionality. "Keep hearing that the wintertime is coming back soon," sings Nilüfer at one point. "When somebody asks/I hope it's just the summertime you grew attached to."
LUNA LI – WHAT YOU'RE THINKING
Having recently teamed up with beabadoobee on our Bop of the Week, "Silver Into Rain," Luna Li is back with more sonic iridescence this Monday in the form of "What You're Thinking." Lifted from her recent debut album, Duality, "What You're Thinking" takes the form of pristine dream-pop as punctuated by crunchy, overdriven guitars. Described by Luna as her "favorite song" on Duality, "What You're Thinking" is an opaline chamber of reflection about getting lost in the feelings of another.
LOU ROY – DOWN SINCE '07
Back in February, Lou Roy established herself as the coolest person in the goddamn business on "Uppercut," and this month, Lou is continuing to claim that title on her latest single, "Down Since '07." Featured on her forthcoming debut album, Pure Chaos, "Down Since '07" isn't a song about being depressed for the last 15 years. "Down Since '07" is, in fact, an ode to a decade and a half full of sexual desire, with Lou detailing her pent-up lust in typically badass fashion: "I been down since '07/Down for whatever."
MALLRAT – TEETH
Following on from the announcement of her forthcoming debut album, Butterfly Blue, Mallrat has shared the deeply heavy, deeply intense "Teeth." Coming after "Rockstar" and "Your Love," "Teeth" hears Mallrat exploring a grittier, grungier sound that feels more in line with her inky lyrical musings. "In the song, I describe a big, omnipresent 'it.' When I wrote these lyrics, I was playing with the idea that we talk about sex, prayer, violence, and power with very similar language," says Mallrat. Crank it up.
MCCALL – FAMOUS
McCall established herself as one of the most exciting, thrilling auteurs in the game with "Nothing Even Wrong," and today, the Los Angeles starlet continues to position herself at the forefront of pop music with "Famous." According to McCall, "Famous" is about a friend of hers "getting famous and completely disappearing from my life." With its crystalline, finely detailed production, "Famous" is a maximalist ode to despair and betrayal: "I have been missing you lately/I liked you before you were famous."
POLIÇA – ROTTING
Two years on from the release of When We Stay Alive, POLIÇA is back this March with the ominous "Rotting." Produced with Berlin techno master Dustin Zahn, "Rotting" is a pulverizing clubby swell that hears the Minneapolis act exploring the darkest crevices of their sound. With Channy Leaneagh's vocals buried beneath leaden synthetics, "Rotting" appears to be a comment on abusive relationships: "Someday I'll be yours and you'll be no one at all/Rotting away in oblivion, making love 'cause that's all it was."
BEL – BIG CITY
BEL continues to build on the success of her debut EP, Muscle Memory, this month with the evocative "Big City." The first single to be lifted from her forthcoming sophomore EP, Jet Lag, "Big City" was written last fall while BEL was visiting Nashville and New York City. Drawing inspiration from Americana greats such as Stevie Nicks and Joni Michell, "Big City" is a nostalgic chugger about growing up and moving to the city, with BEL's voice capturing that wide-eyed sense of wonder that comes with significant life changes.
-
Follow We Are: The Guard's Weekly Chart on Spotify for more! x
Sources:
Nicole Kidman GIF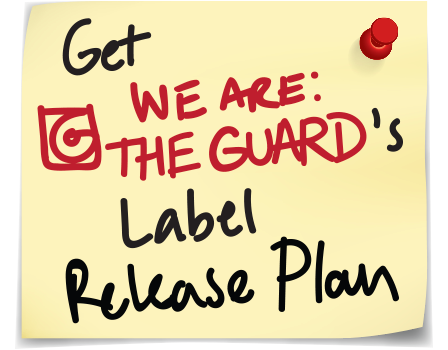 Jess Grant is a frustrated writer hailing from London, England. When she isn't tasked with disentangling her thoughts from her brain and putting them on paper, Jess can generally be found listening to The Beatles, or cooking vegetarian food.