HELLO SEPTEMBER: THE 10 BEST INDIE SONGS OF THE WEEK
Photo by Erik Lucatero on Unsplash
It's Labor Day, but rather than pulling up to the cookout, the team and I have been busy as ever curating the latest edition of We Are: The Guard's Best Indie Songs. From Drake to Kanye to, erm, ABBA, it's been a ridiculously huge seven days for music, but we're bringing you something a little different in this week's playlist. Just don't forget to save us a plate or two in return for compiling the following songs from fanclubwallet, Bachelor, Wet, and plenty of other favorites.
-
FANCLUBWALLET – YOUR LOVE (THE OUTFIELD COVER)
We Are: The Guard has been deeply, deeply honored to release a string of covers by a handful of our favorite artists over the last few months, with the latest cut coming in the form of fanclubwallet's scintillant spin on "Your Love." Listen as Hannah Judge melts the song – which was originally released in all of its anthemic glory by the Tony Lewis-fronted The Outfield in 1986 – into something warm and inviting, with fanclubwallet's radiant vocals stroking the skin like the last rays of the summer sun.
BACHELOR – I SEE IT NOW
Back in May, Bachelor dropped one of We Are: The Guard's favorite records of the year so far, Doomin' Sun, and today, Jay Som's Melina Mae Duterte and Palehound's Ellen Kempner are already making their return with "I See It Now." Written in the basement of Ellen's house in Poughkeepsie, "I See It Now" is a sticky, off-kilter lament that emerges from the toxic waste of an old relationship. "You were salt in a sugar shaker/But I couldn't tell with all that creamer/I taste it now," sing Melina and Ellen. Listen.
WET – CLEMENTINE
Brooklyn's Wet continues to build up to the release of their third outing Letter Blue this Monday by sharing "Clementine." Like "On Your Side" and "Larabar" before it, "Clementine" is another glassy, fragmented offering, whose various sonic elements circle each other in space like an Alexander Calder mobile. Kelly Zutrau's translucent vocals remain at the epicenter of the sculpture, however, with the Wet frontwoman sounding more open than ever as she sings of needing a love like oxygen.
BROODS – PIECE OF MY MIND
Coinciding with the announcement of their fourth record Space Island, BROODS is "opening the portal" to their next era with "Piece of My Mind." "The song describes the many paradoxes we encounter when we try to escape our problems – the more we try to run away from our problems and ourselves, the more we are confronted with the aspects of each that we don't like," says Georgia Nott of the dry, dark ode to denial, which is set ablaze by the New Zealand outfit's signature synth-pop pyrotechnics.
POND – HUMAN TOUCH
Following months of self-isolation and social distancing, it's understandable we're all feeling a little cranky. Australian psychedelic-rockers Pond is bringing that feeling to life on their buzzing, frenetic latest single "Human Touch." "I need some human connection/I need some human touch/Been behind these screens so long," yells Nick Allbrook with Mick Jagger-esque swag on the cut, which started life as a "grimy Casio loop" before coming shot through with a hot-blooded bolt of static electricity.
JUNIOR MESA – RISEN UP
Junior Mesa continues to dance with the devil inside on his latest single "Risen Up." Featured on his recent EP Cirque du Freak – home to the previously featured "Listen Close," "Paranoia Dreams," and "What's Enough pt.2" – "Risen Up" is a plastic groover that hears him continuing to blend elements of vaudeville and psychedelia into a carnival of his own creation. "Life has felt so strange/My how things have changed/With you," sings Junior on the cut, an ode to love saving us from our inner demons.
MARINELLI – FATHER'S SON
There's only a matter of weeks to go until he embarks on a tour across North America and Canada with FINNEAS, but before all of that, Marinelli is making his return to our column today with "Father's Son." Featured on his recent EP Funny Bone, "Father's Son" is a strikingly intimate, personal lo-fi ballad written about Marinelli's relationship with his dad. With its Daniel Johnston-indebted naivety, "Father's Son" is the kind of crusher that'll make you want to stop everything and call your pop.
LEO BHANJI – SEA DEMON
Ever since he made his debut on We Are: The Guard with "The Wades," Leo Bhanji has only gone from strength to strength in terms of his artistic vision. Case in point: "Sea Demon," the first single to be unveiled from the Dirty Hit signee's upcoming EP Arm's Length. "'Sea Demon' and Arm's Length EP are really about using good sounds and samples and writing songs from my life experience that I feel people will resonate with," says Leo of the mournful dirge, which circles listeners into a state of trance.
XENOSWRLD – WHAT ABOUT ME?
Having made a name for himself over at TikTok with his alternative hip-hop, Xenoswrld is turning his attention to more mainstream success with the release of "What About Me?" Clocking in at just over three minutes, "What About Me?" is a breathless blast of angsty energy about toxic relationships and the poisonous hold they have over us. With an impenetrable rap flow meeting low-slung grunge guitars, "What About Me?" is the kind of gasping genre-bender that can be filed next to KennyHoopla and Juice WRLD.
INJURY RESERVE – SUPERMAN THAT
And now for something completely different from Injury Reserve. Every once in a while, a song comes along that makes you reconsider music's capabilities as an art form. "Superman That" by Injury Reserve is one of those songs. Featured on Injury Reserve's forthcoming sophomore album By the Time I Get to Phoenix – their first since the death of the late Stepa J. Groggs – "Superman" is a chopped-and-twisted piece of experimentalism that transforms grief and sorrow into a mutating solid mass.
-
Until next time, why not follow We Are: The Guard on Spotify for more? xo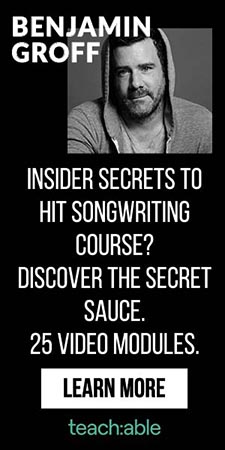 Jess Grant is a frustrated writer hailing from London, England. When she isn't tasked with disentangling her thoughts from her brain and putting them on paper, Jess can generally be found listening to The Beatles, or cooking vegetarian food.