THE 10 BEST INDIE SONGS TO BEAT THE END-OF-YEAR SLUMP
Photo by Daniel Topete
Well, well, well. The last few days have certainly been busy for music fans, huh? From new album announcements to *very* unexpected collaborations, there's been no shortage of excitement as Christmas approaches. While the End-of-Year Slump is officially upon most of us, something tells me that isn't the case for our favorite indie artists. Check out the latest edition of We Are: The Guard's Best Indie Songs, featuring Blondshell, Samia, Caroline Polachek, and seven other favorites!
-
BLONDSHELL – VERONICA MARS
Following the announcement she's signed to Partisan Records, Blondshell is sharing the detonative "Veronica Mars." "I was obsessed with the show Veronica Mars as a kid and I was revisiting it around the time I wrote this song," recalls Blondshell. "I wanted to sing about that childhood era when I was being exposed to a lot more than I was comfortable with." With Blondshell's emotive voice pairing with heavy, distorted chugs, "Veronica Mars" captures the turmoil of coming of age in the early 2000s.
SAMIA – SEA LIONS
She's already unveiled "Kill Her Freak Out" and the papa mbye-featuring "Mad at Me," and this Monday, New York City act Samia is continuing the countdown to Honey with "Sea Lions." Released with "Pink Balloon," "Sea Lions" is a staggeringly beautiful ballad that hears Samia assessing the end of a relationship with nanoscopic detail. "I'll remember it June, 7 p.m./Getting pasta, watch your screensaver/Sea lions swim," sings Samia, whose purity of voice sounds like a genuine gift from the gods.
CAROLINE POLACHEK – WELCOME TO MY ISLAND
Coinciding with the news that she'll be releasing the follow-up to 2019's Pang, Desire, I Want To Turn Into You, on Valentine's Day, Caroline Polachek is sharing "Welcome to My Island." Produced with Dan Nigro, Danny L Harle, A. G. Cook, and Jim E-Stack, "Welcome to My Island" is a holographic hyperreal-pop banger about the glory of self-actualization. "This is the brattiest song I've ever made. I needed to go full brat rant mode," adds Caroline, with the 37-year-old singer also taking up guitar duties.
BIIG PIIG (FEAT. DEB NEVER) – PICKING UP
Just a few days after landing on the BBC Sound of 2023 longlist, Biig Piig's Jessica Smyth is unveiling the delightfully frantic "Picking Up." A duet with Deb Never, "Picking Up" is a fast-paced, high-energy ode to the search for instant catharsis. "'Picking Up' is about wanting to run, get outside of your body, or go and punch something…anything to get the feeling out," says Biig Piig, with the song practically sending sparks flying from the dopamine circuits. Bubblegum drops January 20th.
BILLY LEMOS (FEAT. DUA SALEH) – CONCENTRATE
Ahead of the release of Control Freak EP in February, Los Angeles producer Billy Lemos is unveiling the stylish "Concentrate." A collaboration with We Are: The Guard favorite Dua Saleh, "Concentrate" is a robotically sleek pop song that still manages to pull something deeply human from its metallic interior. "Lyrically the track is about focusing on personal elevation as one rises into blessings and abundance," reveals Dua, whose cool, detached voice straddles the shape-shifting beat with ease.
THE GREETING COMMITTEE – ANYTHING BUT YOU
Kansas City indie-rock outfit The Greeting Committee is bathing us in gold on "Anything but You." Coming three months after Dandelion, "Anything but You" is a gloriously sunny cut about falling head over heels, and then falling some more. "'Anything but You' is a song for the girl I love," says The Greeting Committee's Addie Sartino. "It's as simple and as complicated as that. Capturing the moment when everything in you becomes a megaphone telling the world how you feel with the windows down." Aah.
YOUNG FATHERS – TELL SOMEBODY
We've already heard "Geronimo" and "I Saw," and this Monday, Scottish experimentalist act Young Fathers is back with the third taste from their forthcoming album, Heavy, Heavy. "Tell Somebody" is a beautifully haunting ballad about attempting to find your footing in a rapidly changing world. "You scream/'Cause you know it's a long way down/You'll reach/But your feet never left the ground," sing the trio at one point, with their voices echoing in a crystalline cavern of despair, fear, and, yes, hope.
LUKE WILD (FEAT. SPILL TAB) – CRUSH
It was only a few weeks ago she ripped open our column with "CRÈME BRÛLÉE," but spill tab's Claire Chicha is already back in our ears on Luke Wild's "CRUSH." Featured on Luke's recent EP of the same name, "CRUSH" is an erratically glitchy love song with a human heart. "I think about you way too much/Way too much/Can you get out of my head?" sings Luke, with beats spitting and sparking like broken circuitry before Claire arrives with a typically revelatory guest verse.
BOYBAND – NEED YOUR LOVE (BLACK STONES)
He recently took to Instagram to reveal he had been struggling with some confidence issues around his musical output, but the GRAMMY-nominated boyband is back in business on "NEED YOUR LOVE (BLACK STONES)." Lifted from his recent mixtape FW22, "NEED YOUR LOVE (BLACK STONES)" is a somber meditation on the death of a relationship. With Cure-esque riffs rippling like dark, inky waves beneath boyband's longing, regretful emo ache, "NEED YOUR LOVE (BLACK STONES)" is goth du jour.
DOG ORCHESTRA – CAROL OF THE BELLS
Christmas is a time of joy and laughter, but it's also a time for candles and ghost stories, with Dog Orchestra leaning into the darker side of the holidays with this haunting take on "Carol of the Bells." We Are: The Guard's Indie Christmas is out now!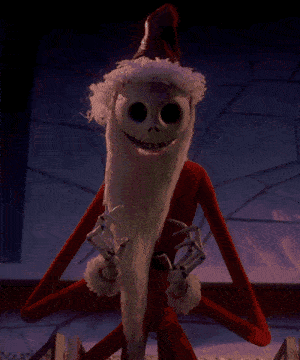 -
Follow We Are: The Guard's Weekly Chart on Spotify for more! xo
Sources:
Christmas GIF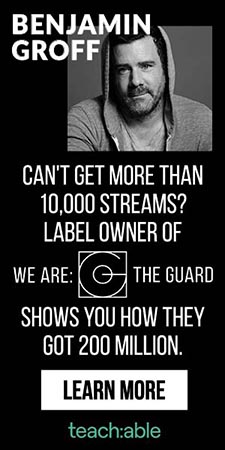 Jess Grant is a frustrated writer hailing from London, England. When she isn't tasked with disentangling her thoughts from her brain and putting them on paper, Jess can generally be found listening to The Beatles, or cooking vegetarian food.