SMALL PRINT ARTISTS OF COACHELLA 2018 RECAP
IT'S COACHELLA! Which means approximately three things:
#1. You are VERY excited and can't focus on anything else … like your classwork or job or family and the only thing that really matters in the entire world right now is Saturday night when Queen Bey hits the stage or real talk you're more into that Soulwax > Jamiroquai 1,2 Punch in the Mojave on Friday night or you've never even heard of any of those acts and you're only here to see A Perfect Circle close out the Outdoor Theatre on Sunday Night and headbang to Maynard.
#2. You've found yourself saying something along the lines of "Ugh, Coachella…" or "Remember when Coachella used to…" or "LA is the best during Coachella because all the basic bitches leave and we have the whole city to ourselves. Yasss. Let's brunch" in the past week and are starting to secretly feel old and jaded and are using this disdain to try and mask your own feelings about coming to terms with the fact that you've aged out of fun and thus are one step closer to death.
#3. "What is Coachella?" you ask, emerging from an underground bunker 18 years after the world was supposed to end due to Y2K. Except it didn't and nobody told you, and now you've been living under a literal fucking rock for your the entirety of your formative years. WTF? "Well then …" you say, trying to muster up some hope for the future "show me to the most effective way to live life to the fullest over a reasonably short period of time." Your taxidermied rat named Steve doesn't respond…
No matter what the case, America's Favorite Music Festival™ just dropped their Weekend One schedule and now there's all sorts of conflicts for the artists you do want to see and so much down time where you don't recognize a single name. Well, don't worry we're help to help. We've got We Are: The Guard's fifth annual guide to the small print artists to help make your life a little bit easier or a whole hell of a lot harder.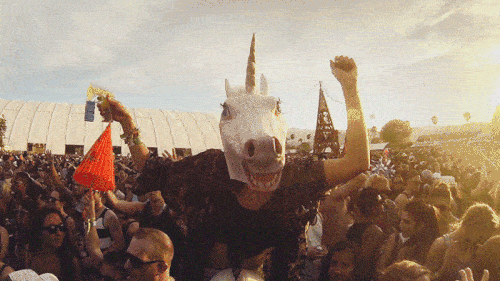 FRIDAY
https://www.wearetheguard.com/music/top-10-small-print-coachella-2018-acts-friday
From Justin Martin to Tank & The Bangas, The Blaze and Knox Fortune or Carpenter Brut. Friday is so stacked I don't even understand how people can make it through this day without having themselves a bit of a planning panic attack. Check out the Boogarians if you're still hurting over the fact that Tame Impala aren't back at the Polo Fields this year.
SATURDAY
https://www.wearetheguard.com/music/sat-top-10-small-print-coachella-2018-acts
Chill out, take it easy. This is a marathon, not a race baby. Though, whatever you do don't miss Tom Misch or Hundred Waters. And Busy P is a legend. And Sir Sly might be the best indie rock band this side of Portugal. The Man.
SUNDAY
https://www.wearetheguard.com/music/sunday-top-10-small-print-coachella-2018-acts
Lion Babe and Talaboman!
Motor City Drum Ensemble?
How about the Delirians!
Sunday's so packed full of amazing techno that if you can pull yourself away for one goddamn second, you can find yourself at some of the most strange and unique acts on the entire lineup!
Or you know, throw it all to the wind and just stick to the Do Lab all weekend.  Because that's the real hot dance music underground. Like so underground you can't even handle it. This is that Hollow Earth shit.
EPROM!
Fisher!
Ardalan b2b Sacha Robot!
Brasstracks!
Dimond Saints!
Christian Martin b2b Worthy!
Thugfucker!
um…!
YOUVE GOT TO BE KIDDING ME!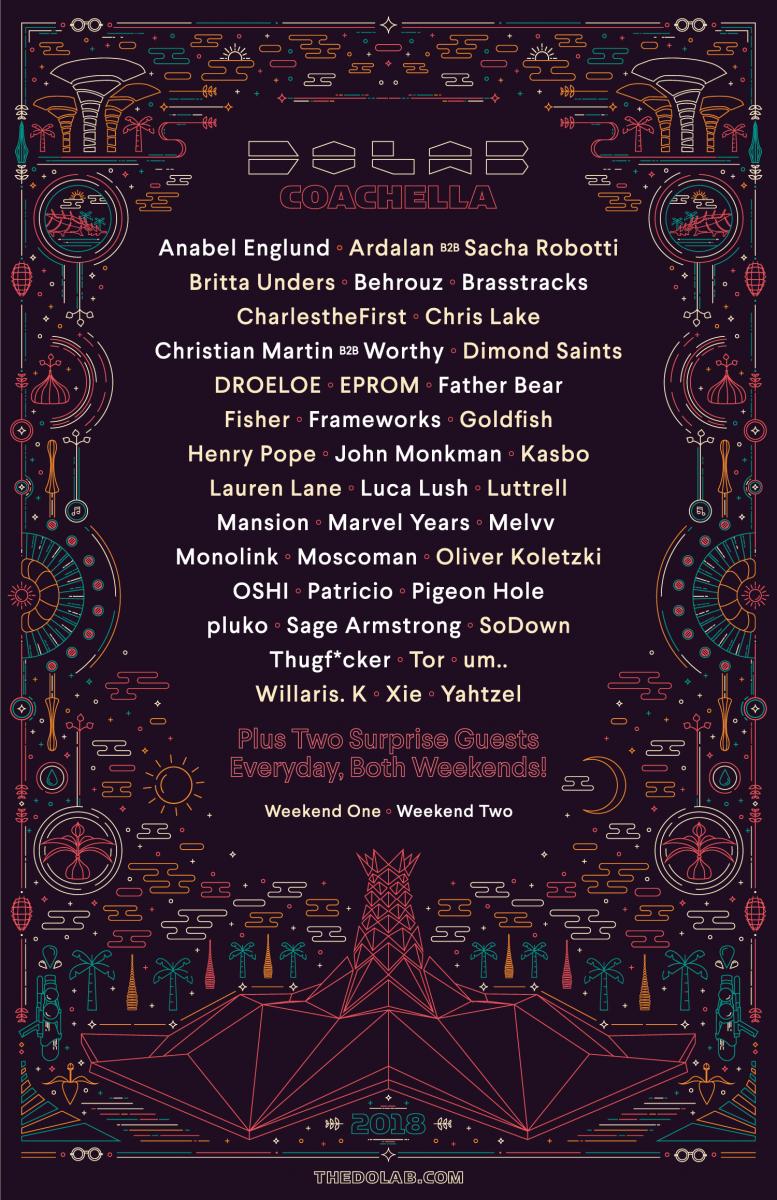 OKAY, HAVE FUN BBS. LOVE YOU. MISS YOU ALREADY.
From deep within the murky depths of the Los Angeles River emerged a creature: 50% raver, 50% comedian, 10% Robotcop. Kurt Kroeber doesn't own a dog, operates Soundbleed (the world's only dance party comedy talk show rave), and is down to party with you. Come up some time and say "Hey dude!" But definitely make sure to casually drop the secret Illuminati password.