THE 10 TOP CHILL SONGS YOU NEED TO HEAR THIS WEEK
Photo by J​​éan-Philippe Joseph
Hi, everybody! Can you believe it'll be November in a couple of weeks? It's only a matter of time until we're strapping on our Thanksgiving eating pants and browsing Black Friday deals for a television we don't need. Before we get ahead of ourselves, however, let's enjoy the remainder of October with the latest edition of We Are: The Guard's Top Chill Songs. Check out the following songs from Ravyn Lenae, Vancouver Sleep Clinic & Amelia Magdalena, Jamilia Woods, and more!
-
RAVYN LENAE (FEAT. STEVE LACY) – SKIN TIGHT (REMIX)
If you didn't think Ravyn Lenae's "Skin Tight" could get any more spellbinding, think again. Just over eight months on from the release of the lead single from HYPNOS, Ravyn is returning with an "alternate universe" version of the Steve Lacy-featuring cut. Listen as Ravyn strips the song of all bass and drums to deliver an opulent, exquisite orchestral take on "Skin Tight," with harps and flutes lending the remix a magical aura like something out of a long-lost fantasy novel.
VANCOUVER SLEEP CLINIC & AMELIA MAGDALENA – AS IT WAS (HARRY STYLES COVER)
Despite dominating the mainstream pop radio airwaves over the last few months, "As It Was" by Harry Styles is, at its heart, a sorrowful ode to loss and change. It makes sense, then, that the Harry's House cut very much lends itself to this ambient remix courtesy of Vancouver Sleep Clinic and Amelia Magdalena. With Vancouver Sleep Clinic and Amelia's airy, intangible voices floating like specters over a backdrop of funereal finger clicks, this take on "As It Was" is nothing short of essential this fall.
JAMILIA WOODS – BOUNDARIES
Just over two years on from paying tribute to Toni Morrison on "SULA (Paperback)," Chicago's Jamilia Woods is returning with "Boundaries." Recorded at Complex Studios in Los Angeles and produced by BLVK, "Boundaries" is a Latin-tinged confessional from the heart that balances fear of intimacy with a desire for connection, with Jamilia revealing the song was inspired by the Prentis Hemphill quote: "Boundaries are the distance at which I can love you and me simultaneously."
WILD PINK – THE GRASS WIDOW IN THE GLASS WINDOW
Having recently teamed up with Boygenius musician Julian Baker on "Hold My Hand," New York City's Wild Pink is back today with "The Grass Widow in the Glass Window." Featured on Wild Pink's latest album, ILSYM, which was written while John Ross was treated for cancer, "The Grass Widow in the Glass Window'' is a gorgeously hushed, enchanted odyssey that spirals up from the forest floor with help from a guitar solo courtesy of Yasmin Williams: "I was a dead elm but I don't know now/I wanna live here."
INZO & ELOHIM – EARTH MAGIC
As YouTube user NotStampGoat puts it: "I feel like I'm floating through the aetherial meeting creatures beyond my wildest imagination."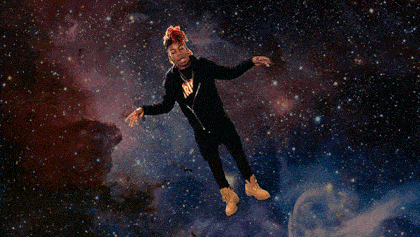 AUTRE NE VEUT – OKAY
It's been seven years since he released Age of Transparency, but Autre Ne Veut is finally making his return today with "Okay." In a press release, Arthur Ashin notes: "'Okay' is about acquiescing, it's about being patient, it's about accepting that on the other side of a long journey may be more work, but with any luck, 'Okay' is about acceptance." With his vocals encircling industrial splutters like a comfort blanket, "Okay" serves as a reminder that everything will be alright in the end.
BIEN ET TOI & HALIMA – DREAM ABOUT YOU
We've already heard "Rainbow Tables," his collaboration with Biig Piig, and "Topo," his collaboration with sophie meiers and carpetgarden, and this week, Bien et Toi's Gianluca Buccellati is sharing another single from London Safari EP. A collaboration with Halima, "Dream About You" is a deeply cool, deeply soulful groove that hears Halima singing with her whole chest to a lost lover: "And I still dream about you, you, you/I still wonder if you're coming, coming through." FFO: Tyler, the Creator.
LINDA DIAZ – I'LL BE AROUND
While summer is fading, Linda Diaz is transporting us to the sultry salsa bars of South America on "I'll Be Around." On Instagram, Linda notes she wrote "I'll Be Around" at the beginning of the pandemic while dealing with the mixture of grief, isolation, and alienation brought on by lockdown. "For those struggling with their mental health, creative outlets can be a saving grace," adds Linda, with the 2020 Tiny Desk Contest winner transforming her fears into hope for this bossa-nova beauty.
MIDWIFE – SICKWORLD
Midwife's Madeline Johnston is going in search of healing on her latest single, "Sickworld." Following 2021's Luminol, "Sickworld" is a lovely, dreamlike dispatch from the seabed that clocks in at almost seven minutes. "The world is sick. I'm coming down with it. I wanted to relate the unrest and ailments experienced externally with the general malaise I had been feeling emotionally for a long time," says the Denver "heaven-metal" purveyor of "Sickworld," a song that feels like it could stop time.
CHARLIE HOUSTON – FALLING OUT
She recently stood amid the ruins of a relationship on "What Do We Do Now," and today, Charlie Houston continues to come to terms with the loss of her lover on the softly spitting "Falling Out." "Falling out of love isn't really something you have control over," says Charlie of the Bad Posture EP highlight. "Sometimes feelings just naturally fade away and there's no clear reason why. In my experience, these situations can be even harder because you can catch yourself wishing to still feel that way."
-
Don't forget to follow We Are: The Guard on Spotify for more! xo
Sources:
Space GIF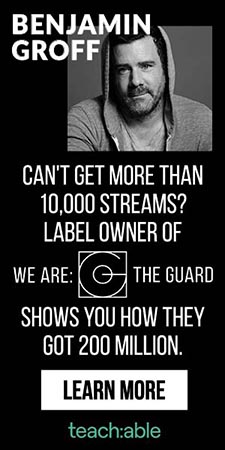 Jess Grant is a frustrated writer hailing from London, England. When she isn't tasked with disentangling her thoughts from her brain and putting them on paper, Jess can generally be found listening to The Beatles, or cooking vegetarian food.