THE 10 BEST INDIE SONGS IN THE WORLD THIS WEEK
Photo by Mike Palmowski on Unsplash
We lost a visionary and iconoclast on Saturday. SOPHIE was a once-in-a-generation talent who bent, molded, and redefined music into shapes we'd never seen before, both for herself and some of the biggest artists on the planet. She did all of this while elevating trans visibility, acting as a fearless representative of the idea we can be whoever we want to be. SOPHIE was an artist who defied flesh and blood, instead making music for immaterial girls. Music of joy, love, sensuality, and liberation. It's not an overreaction to say she was one of the most important pop-cultural figures of the last decade, whose impact we'll feel for years to come. Thank you, SOPHIE. It's okay to cry.
Check out the latest edition of We Are: The Guard's Best Indie Songs, featuring Charlie Hickey, Billie Marten, serpentwithfeet, and more.
-
CHARLIE HICKEY – TEN FEET TALL
Just a week on from sharing his cover of Samia's "Winnebago," Charlie Hickey is returning this Monday with "Ten Feet Tall." "'Ten Feet Tall' is sort of a different animal than any other song I've written," says Charlie of the chugging coming-of-age anthem, which hears his gleaming, mellifluous voice coming backed by Phoebe f*cking Bridgers.
BILLIE MARTEN – GARDEN OF EDEN
Coinciding with the announcement of her third album Flora Fauna, Britain's Billie Marten has shared the translucent "Garden of Eden." Opening to a twanging chug, before sweeping up like chiffon in the sunlight come the chorus, it's a gauzy ode to ditching the daily grind in order to grow and thrive in an environment more true to our natural selves.
SERPENTWITHFEET – FELLOWSHIP
The celestial serpentwithfeet celebrates the power of friendship and companionship on his latest single "Fellowship." The first cut to be unveiled from the Baltimore native's forthcoming album DEACON hears Josiah Wise's falsetto voice fluttering over lush, tropical beats, before Lil Silva and Sampha join serpentwithfeet in the rhapsodic chorus.
ARLO PARKS – HOPE
Whenever I listen to Arlo Parks, I feel as if I'm confiding in a close family friend. Case in point: "Hope." Featured on her recent album Collapsed in Sunbeams – which is also home to "Eugene," "Black Dog," "Hurt," "Green Eyes," and "Caroline" – it's a song that reaches out the speakers like an outstretched hand, comforting every heart that hears it.
FKA TWIGS, HEADIE ONE & FRED AGAIN.. – DON'T JUDGE ME
Miss. Tahliah Debrett Barnett really did that.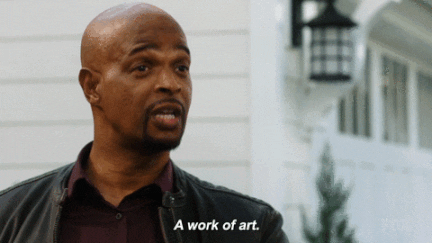 YUNO – SOMEBODY
Having made his breakthrough in 2018 with his debut EP Moodie, Sub Pop's Yuno is finally plotting his return this Monday with "Somebody." According to the New York City act, the song was written during lockdown while revisiting memories from his youth, with Yuno tapping into his love for emo music in order to create a modern-day angst anthem.
JENSEN MCRAE – IMMUNE
She recently went viral on Twitter with her Phoebe Bridgers parody song about the COVID-19 vaccine, and today, Jensen McRae returns with a full studio production of the cut entitled "Immune." Joking aside, it's a genuinely impactful ballad about our unprecedented times, with Jensen telling a story so real, it's like you can almost touch it.
this is my preemptive cover of what I imagine it will sound like pic.twitter.com/F9xpngAutF

— Jensen McRae (@Jensen_McRae) January 15, 2021
VERZACHE – ALL I NEED
There's nothing quite like the giddy infatuation of young love. Just ask Verzache, the Canadian act getting in his feels and then some on "All I Need." "She's all I need/She's something special/Can't stop her now/Won all the medals," sighs Verzache over a cloudy indie swirl on the cut, which is taken from the forthcoming My Head Is a Moshpit.
MICHELLE – FYO
New York City's MICHELLE detail the inner conflict of growing up mixed race on their glorious latest single "FYO." "'FYO' is about belonging to different worlds but feeling rejected by both," says band member Jamee Lockard of the disco-indebted groover, which finds a certain kind of joy in the struggle of feeling at odds with your surroundings.
ALEX SIEGEL – SANGSUREE
This is so, truly gorgeous. Alex Siegel pays tribute to his late friend Nicole Sangsuree Barrett on "Sangsuree." "A few years back, when my spirit was broken and I felt confused and completely unsure what I was supposed to be doing in the world, she was a beacon of hope for me," Alex says of the warm lilt, which makes for a beautiful eulogy.
-
Follow We Are: The Guard's Weekly Chart for more. x
Jess Grant is a frustrated writer hailing from London, England. When she isn't tasked with disentangling her thoughts from her brain and putting them on paper, Jess can generally be found listening to The Beatles, or cooking vegetarian food.