TOP 10 BEST UNKNOWN HORROR FILMS!
by Beca Arredondo
10/31/18
Goblins, and Ghosts, and Goons! Oh my! Must be Halloween time! Due to my lack of effort to make my own costume and loss of interest in getting shitfaced at a club with people I don't care to go home with, I've decided to stay in and hand out chocolate covered onions to the monsters who dare ring my doorbell. With that being said I need to get in the halloween spirit. Time to kick off the holiday with We Are: The Guard's Scary Movie Marathon. But not just any scary film...these are all our favorites that might have snuck "under the radar."  
We have a full review on each film below...just follow the link for the review, trailer, etc.  Hope you enjoy these sleeper horror movies, lurking deep in our We Are: The Guard secret video vault.   
#1 on our list (in no particular order) of must see scary movies is John Carpenter's kick ass, bubble gum chewing, sci-fi film, They Live.
Screw the 3D glasses, I want me some Hoffman specs. Juicy pro wrestler Roddy Pipper (Nada) will have you seeing the world for what it really is. Trust me, after watching this flick you'll never look at your grandma the same way. Check out the full review here.
#2 The Devil's Backbone. Brrrr... I get chills just from typing the the title. Guillremo Del Toro "Why your movies make me poop my pants?"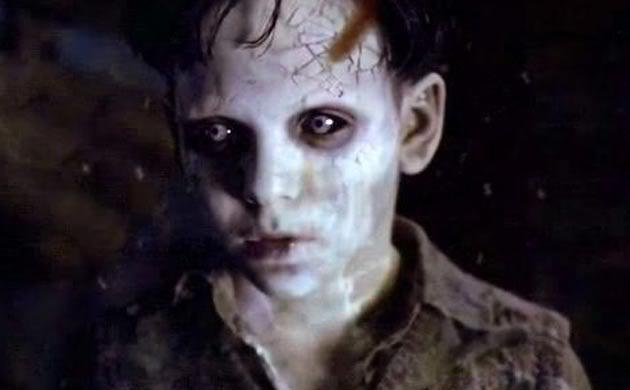 You'll soon find out the real definition of a ghost. People will die, justice will prevail. Orphans + War + Ghosts, what else could you want out of a scary movie? *Be advised you'll have to do some subtitle reading, the film is in Spanish. Here's a sneak peak of what to expect.
#3 Perfume The Story of a Murderer. Such a disturbing movie we had to put it on our watch list. 
18th Century France: An obsessed serial killer is on the loose in search of perfect virgins for his collection of perfumes. He will not rest until he's found and captured the scent of lucky lady number 13. Catch a glimpse of the trailer here.
#4 …okay I'm a bit freaked out ...[REC] will suck you right into the zombie drama.
Whether you're a believer of the living dead, or not, I guarantee you'll be squirming in your seats as you follow the Barcelona TV news crew throughout the film. You will gasp, you will sweat, you might scream a bit, but you'll be glad you watched [REC]. In case you need more convincing continue on to read the review here.
#5 Inside will leave you..um...um... speechless. (This film is a primer for Martyrs...which is also French.)
Synopsis: A recently widowed pregnant woman is alone and on the verge of giving birth. An unexpected knock on her door forces circumstances to change. Full of suspense, and dare I say 'gore,' the film will leave you feeling emotionally distressed. Take a look inside.
#6 on our marathon.. no one is as f***ked  up than the chick in Audition.
It's one of those films where it's honestly hard to watch. The story starts off all nice and sweet: a widowed TV producer has seemed to have found love again.Little does he know that his 'bride to be' has some pretty dark secrets. Disturbing! Disturbing! Disturbing! Ready for a close up? Read more here.
#7 Thirst is a must see for all you vampire freaks, I mean fanatics. 
This is not your ordinary vampire movie...it's better! A devoted, saintly priest turned vampire is pretty bad, but when you throw in some really sinister shit to the mix like adultery, it makes the film pretty bad ass. I say the film is haunting and dark, and will most certainly leave you thirsty for a sequel. Check out out teaser here.
#8 Think you're tough? Wait till you see Battle Royale.
Screw The Hunger Games! The Asians do it right. 
Synopsis:42 teenage students stranded on an island. Each of them is given murder tools and instructed to kill or be killed. Only one can survive! Expect blood, blood, and more blood. This film is epic. Check out why Quintin Tarantino considers this film to be one of his favs.
#9
"Groovy!"  That's right...after watching Evil Dead II directed by Sam Rami (of Spiderman fame) you'll be saying that word all day, along with lopping off your hand and switching it out for a chainsaw.  This is creative indie horror filmmaking on a low budget at its best. Long live the king, baby...Bruce Campbell!
#10
Martyrs is one of the only brilliant films I've seen that I don't ever want to recommend. If you're brave...check it out.   
-
Well that's a wrap. Go on and watch 'em, you sick freaks. You'll be pleasantly delighted you did.
What did we miss...? Share some of your ideas ... We have an empty Netflix queue.  
Or what's your favorite horror film of all time?