NEW INDIE MUSIC: 10 SONGS TO WELCOME DECEMBER
Photo by Charlie Hickey
Take flight, Christine McVie.
Check out the latest edition of We Are: The Guard's New Indie Music, featuring Charlie Hickey, Wallice, Nilüfer Yanya and Sampha, and lots more!
-
CHARLIE HICKEY – A LONG DECEMBER (COUNTING CROWS COVER)
Just a few weeks on from his label boss offering up her take on "So Much Wine" by The Handsome Family, Charlie Hickey is sharing his own spin on a wistful holiday cut. With his twang emanating with a fireplace warmth, "A Long December'' is a beautifully forlorn homage to Counting Crows. Charlie: "I grew up with Counting Crows and a lot of other music of that sort that a lifetime later, I realize has made its way into my own music and was more formative for me than I could've anticipated at the time."
WALLICE – JAPAN
Wallice is delving into her heritage on the simply stunning "Japan." Following May's 90s American Superstar EP, "Japan" hears Wallice scraping off the grungy fuzz and distortion to reveal the glowing heart at the core of her music. "My father was born and raised in Tokyo and lived there until he was 27, and my mother lived there for a couple of years in the 90s, so Japanese culture has heavily influenced my identity," says Wallice. "This song explores where home is and why I am so drawn to Japan."
NILÜFER YANYA – MIDNIGHT SUN (SAMPHA REMIX)
Earlier this year, Nilüfer Yanya secured herself a place on Best of listicles everywhere with PAINLESS, but the British singer-songwriter is still delivering the goods with Sampha's remix of "midnight sun." Featured on the forthcoming deluxe edition of PAINLESS, Sampha's remix is nothing short of unrecognizable from the In Rainbows-esque original, with the sputtering, mechanical industrial beats lending whole new meaning to this anthem of resistance and fighting back against evil forces.
DAY WAVE – COLD LIKE ME
Back in June, Day Wave's Jackson Phillips unveiled his wonderful sophomore album, Pastlife, and this December, the Oakland singer-songwriter is returning with "Cold Like Me." Featured on the recent deluxe edition of Pastlife alongside "See You When the End's Near – Original Version" and Cranberries cover "Linger," "Cold Like Me" breaks through the ice to deliver a dose of sparkling surf-pop clarity: "Oh you're cold like mе/You're the only one to give it away/Oh you're cold like me/So leave me alone."
MINDCHATTER – YOUNG FOLKS (PETER BJORN AND JOHN COVER)
It's been over 16 years since Peter Bjorn and John dropped "Young Folks," but Mindchatter's Bryce Connolly is proving the Scandipop number is still as loved as ever on this giddy, dizzying cover. "This cover of Peter Bjorn and John's 'Young Folks' has been a secret weapon in my sets lately and it's finally out," writes Mindchatter on Instagram. Listen as Bryce transforms the twee into Ibiza-worthy club fodder, with synthesizers sweeping the synapses like strobe lights
MAXIME. – VACATION
Having won us over three years ago with his EP, pity party, Canada's maxime. is back and sounding bigger than ever on the absurdly fun, catchy "vacation." Coming after "mile end," "vacation" rips open with a distorted riff before settling into more of a lo-fi, groovy fantasia, with maxime. singing about the need to check out of a toxic situationship: "You said you needed a break/Oh, girl, I need a vacation/You said you wanted me to wait/Well, girl, I'm losing my patience." FFO: Beck and Dominic Fike.
TEENAGE PRIEST – LET IT PASS
Ever since he made his debut on We Are: The Guard with "Buena Park," Teenage Priest's Taylor Van Ginkel has been continually impressing us with his wavey psychedelic-rock, with the Orange County-via-Los Angeles artist delivering perhaps his most potent, intoxicating vibe to date with "Let It Pass." Featured on his recent EP of the same name, "Let It Pass" spirals on its axis like technicolor tie-dye, with Taylor finishing the whole thing off a melancholy ache of ennui and malaise. Heady times.
TALKER – SAD CHICK (OVERCOATS REMIX)
They recently opened our Chill column with "Horsegirl," a song that was written alongside the aforementioned Day Wave's Jackson Phillips, and today, Overcoats is back with a remix of talker's "Sad Chick." While the original made for a grungy trudge through the gloom and melodrama of a depressive episode, Overcoats successfully transform the cut into a preternatural piece of dream-pop catharsis, with talker sounding lighter than ever as she sings in the celestial chorus: "Baby I'm a sad chick."
WINGTIP – MR. 29
We Are: The Guard regular Wingtip is feeling the pressure of his fast-approaching thirties on "Mr. 29." Speaking on Instagram, Wingtip says "Mr. 29" is "about being extremely average and behind the curve." A fun, relatably honest song about seeing everyone around you getting married and having kids and feeling totally inadequate, "Mr. 29" is an indie-pop stomp replete with record scratches and a masterful sing-along chorus: "Get high one more time, watch the world go by/I'm Mr. 29."
MXMS – CAROL OF THE BELLS
Can you believe there are only 20 sleeps to go until Christmas? Time, then, to revisit this nightmarish revision of "Carol of the Bells" by Los Angeles-via-New York City funeral-poppers MXMS. We Are: The Guard's Indie Christmas is out now!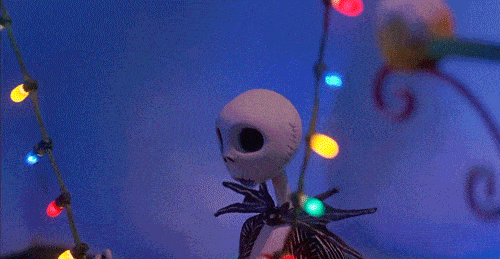 -
Follow We Are: The Guard's Weekly Chart for lots more! xo
Sources:
Christmas GIF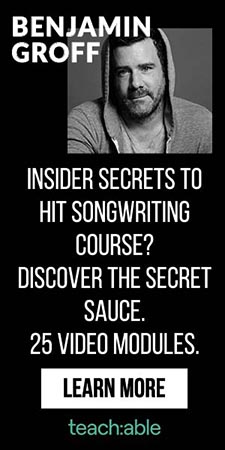 Jess Grant is a frustrated writer hailing from London, England. When she isn't tasked with disentangling her thoughts from her brain and putting them on paper, Jess can generally be found listening to The Beatles, or cooking vegetarian food.